Walt Disney World is the ultimate kid's dream holiday, isn't it?  There isn't a child in the world that hasn't come under the Disney spell either from the TV adverts, the films or the toys.  Plus, the Florida resort has the added promise of sunshine and the extra thrill of American food on tap – who doesn't love pancakes for breakfast! Added to this, there are so many varied entertainment destinations in Florida that you can make a fun-packed holiday out of it – and don't forget the awesome beaches too!
You could fly to Miami, head north along the East Coast of Florida to Fort Lauderdale and Palm Beach enjoying the incredible beaches with miles of white sand as you go.  Then it's not just Disneyworld you can look forward to – you've got endless choices of theme parks – there's the Kennedy Space Centre and Daytona International Speedway, and when you get to Orlando there's Gatorland, Seaworld and Universal Studios.
So here's the low down on the top theme parks in or near Orlando: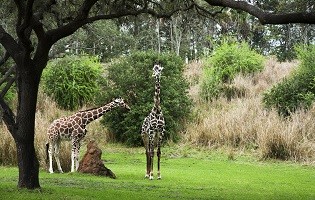 Walt Disney World Resort is divided into four theme parks and to give you a brief description of each, there's: The Magic Kingdom – where 'fairytale dreams come true' with classic attractions, fireworks, musical parades and beloved Disney Characters.  Top rides include Big Thunder Mountain Railroad, Space Mountain and Splash Mountain. Epcot, which has 2 distinct realms: Future World, which features technological innovations, and World Showcase, which shows the culture and cuisine of 11 countries. 'Mission: SPACE' in Future World simulates the launch, flight and landing of a rocket and you each get a role to play! Hollywood Studios with attractions based on blockbuster movies and top TV shows.  One of the most popular rides here is 'Toy Story Mania' as it's also interactive so you can win points and prizes. Animal Kingdom one of the largest animal theme parks in the world and home to more than 2,000 animals across 300 species. And finally Disney's water park, Blizzard Beach with its waterslides, raft rides and a one-acre wave pool!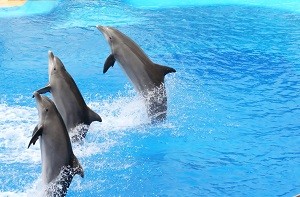 Then away from Disney there are still loads more: Seaworld, with its Beluga whales, polar bears, bottlenose dolphins, rays and turtles, gives the thrill of being able to see amazing marine life up close.  There are also 'special experiences' that can be booked so you can get even closer, to touch and feed these amazing creatures! Universal Studios Florida is a real, working motion picture and television studio where you can get in amongst the characters of Shrek, Transformers and Despicable Me!  There's something for every age with Terminator 2 in 3D, The Simpsons and Men in Black Alien Attack.  The top attraction is 'The Wizarding World of Harry Potter – Diagon Alley' with rides taking you through film sets and past goblins at work.  The Hogwards Express is a bonus ticket that will take you to Hogmeade Station for more rides at the separate park, Islands of Adventure see below. Universal's Islands of Adventure brings film, stories and cartoons to life with rides based on Universal's films such as river raft ride through dinosaur habitats at Jurassic Park River Adventure or ride a dragon rollercoaster at The Wizarding World of Harry Potter, Hogsmeade. The Kennedy Space Centre is perfect for anyone fascinated by Space.  It is filled with artefacts from America's Space missions including the Space Shuttle Atlantis and you can meet a real life astronaut! At Gatorland you can admire thousands of crocodiles and alligators in their swamps- and if you are brave enough zipline over them as well!  Daytona International Speedway is a dream for older children or anyone into cars as it's one of the world's prime motor racing venues and has a great museum of fast cars.
And when you had your fill, head north to Amelia Island for beaches and dunes in Fort Clinch State Park or go west to the Gulf of Mexico for kayaking, snorkelling and cycling at St Andrews State Park.  There are endless options and you can be content in the knowledge that the children will never be bored!
If you're interested in seeing a bit more of Florida than just Orlando, take a look at our .