India, a land of vibrant colours, exhilarating chaos, mouth-watering cuisine, and a deep-rooted spiritual heritage, is an enchanting country that ignites the senses and captures your heart like no other. But the task of planning your adventure across this vast country can feel like an overwhelming maze of possibilities. With countless sights to see and experiences to indulge in, where do you even begin?
We believe that the best place to start is India's Golden Triangle, a mesmerising tourist trail that promises an unforgettable introduction to the country's cultural splendour and colourful exuberance.  This legendary trail connects the spellbinding cities of Delhi, Agra, and Jaipur, which sit in an almost-perfect equilateral triangle in the northwest of the country.
If this kind of adventure sparks your interest, simply get in touch with our experts who will be happy to discuss a Golden Triangle multi centre itinerary especially designed and tailored to you.
Here's our pick of the highlights of India's Golden Triangle…
Delhi
Delhi is the most common starting point for Golden Triangle adventures as it is the hopping-off point for most international flights. It's a city that never fails to leave visitors spellbound and is the perfect starting point to be instantly transported into the wonder and enchantment that will follow throughout your Indian travels.
Spanning a vast landscape, Delhi is a city divided into two worlds: the ancient allure of Old Delhi and the modern marvels of New Delhi. The city boasts three stunning UNESCO World Heritage Sites: Qutub Minar, Humayun's Tomb and Red Fort Complex and attracts millions of visitors every year from all over the world to enjoy its splendours.
Prepare to immerse yourself in the mystique of Delhi's winding streets, aromatic bazaars, delicious street food, and majestic monuments, where every turn offers a glimpse into India's rich and vibrant history.
Step into India's past at the Red Fort:
The Red Fort, not to be confused with the Red Fort in Agra, also known as Lal Qila, is a stunning reminder of India's past, built by the Mughal Emperor Shah Jahan who also crafted the awe-inspiring Taj Mahal. With walls stretching almost two kilometres, this vivid red sandstone fort boasts a palace, numerous museums, and an exquisite garden. Steeped in history, the fort was the setting for India's historic independence speech and still hosts annual Independence Day celebrations.
Marvel at the impressive Humayun's Tomb:
Humayun's Tomb is India's first garden tomb, believed to be the inspiration for the Taj Mahal. Constructed between 1565 and 1572 at the request of Haji Begum, the wife of the late Emperor, the mausoleum's striking red sandstone walls are inlaid with white and black marble, following the principles of Islamic geometry. Here, you can walk amidst the tranquil gardens and admire the intricate architecture that makes this monument a true masterpiece.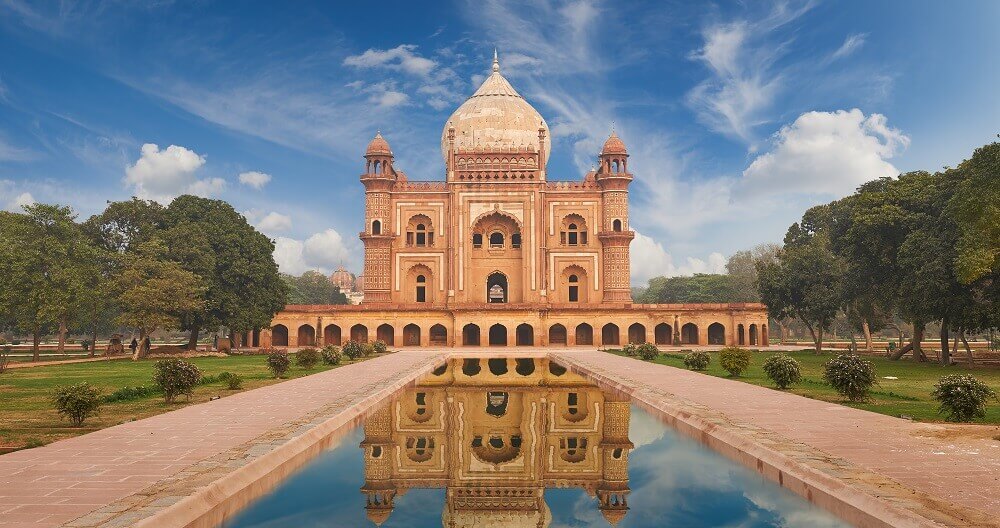 Visit the soaring Qutub Minar
The Qutub Minar is a towering masterpiece that rises up to 73 meters and is the tallest tower in India. Built in 1193 to mark Muslim dominance in Delhi after defeating the last Hindu ruler, this remarkable red sandstone tower is covered in intricate carvings and inscriptions. The Qutub Minar complex contains many interesting monuments and buildings, but it's this imposing tower that remains the focal point for visitors.
Sample mouth-watering street food
Delhi's street food scene is diverse, vibrant, and offers a blend of traditional and modern flavours. Some popular dishes include Chole Bhature – a classic Punjabi dish that consists of spicy chickpeas (chole) served with deep-fried bread (bhature) and Aloo Tikki, made from mashed potatoes and spices which are deep-fried until crispy.  A word of caution: hygiene can be an issue in some places, so we recommend you eat from popular and reputable street food vendors to ensure a safe and delicious experience.
Find peace and harmony at the Lotus Temple
The Lotus Temple is a true architectural masterpiece and a must-visit destination for anyone traveling to Delhi. Its unique lotus flower design, serene atmosphere, and message of peace and harmony that welcomes all faiths and beliefs make it a truly unforgettable experience. Opened in 1986, it is a stunningly beautiful modern building and its design, by Iranian-Canadian architect Fariborz Sahba, features 27 free-standing marble-clad "petals" that form around its centre. The temple's beautiful gardens, which are home to several exotic plants and birds, are also worth exploring.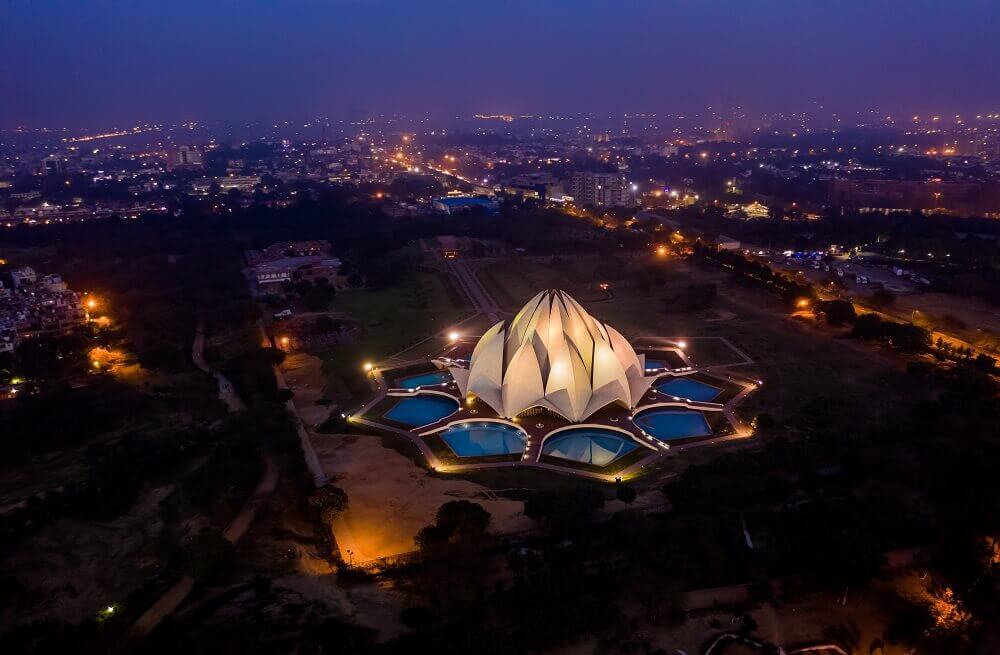 Explore the narrow streets of Old Delhi on foot
To truly experience Old Delhi, it's best to chuck on your trainers and explore on foot, taking in the sights, sounds, and smells of this historic district that almost makes you feel like you are stepping back into mediaeval times. The bustling markets, intricate architecture, lively street scenes and spice bazaars make it a sensory overload that you will never forget.  Every turn you make you will stumble on a new surprise, such as the colourfully painted merchant's houses or hidden delights such as the home of Mirza Ghalib, a legendary Urdu poet.
Bargain hunt at Chandni Chowk market
Chandni Chowk market is a chaotic labyrinthine bazaar that has been around for over three centuries. Here, you can find everything from spices and textiles to jewellery and electronics. The narrow lanes are a photographer's dream, with vibrant colours and lively scenes.  If you want to pick up a bargain, be prepared to haggle!
Agra
Agra, located about 200km south of Delhi, is a much smaller city with a more relaxed and laid-back feel than the capital.  Visitors to Agra typically come to see the Taj Mahal, but there are also other important historical sites to explore, including the Red Fort and Fatehpur Sikri.
Visit The Taj Mahal at sunrise:
You can't visit Agra without visiting the world-famous Taj Mahal, a white marble mausoleum built by the Mughal Emperor Shah Jahan in memory of his late wife. The Taj Mahal is widely regarded as one of the most beautiful buildings in the world, with its shimmering white marble and intricate design. Visitors can experience the changing light and shadow effects throughout the day, making for a truly unforgettable experience, but it is widely regarded that sunrise is the best time to visit this architectural gem.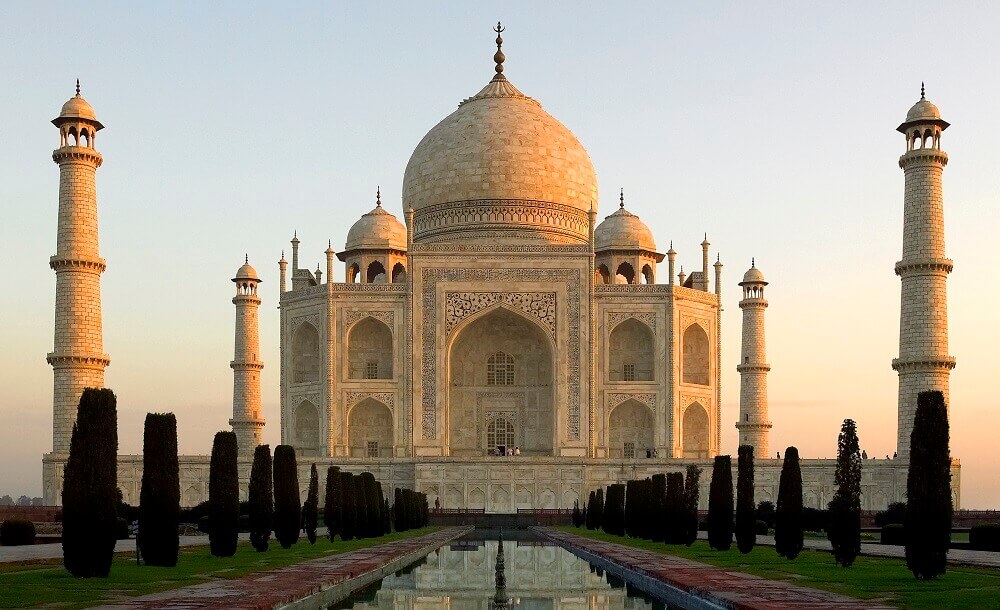 Immerse yourself in history at The Red Fort
Another must-visit destination in Agra is the site of the Agra Fort, also known as the Red Fort of Agra. This majestic red sandstone and marble citadel was once the main residence of the emperor and is one of India's finest Mughal forts. Within its walls, visitors can explore a wealth of mosques, palaces, pavilions, and gardens, all showcasing the intricate design and architecture of the Mughal era.  In the evenings, you can enjoy a fabulous light and sound show inside the fort with visuals and music that take you on an expedition into the fort's past.
Gwalior Fort (Gwalior):
The Gwalior Fort is not technically part of the traditional Golden Triangle itinerary but is often added onto a Golden Triangle itinerary by those who wish to explore this fascinating destination as it is easily reachable from Delhi or Agra.   Perched on top of a rugged hill overlooking the bustling town of Gwalior, the majestic Gwalior Fort exudes an aura of mystery and awe. Carved out of magnificent sandstone, this fortress is one of India's most impressive and impenetrable forts, boasting a history that spans over a thousand years.  Inside the fort, there are a plethora of remarkable monuments, palaces, temples, and museums.  Among them, the Man Mandir Palace stands out as a true gem, a masterpiece of design and craftsmanship that is adorned with shimmering turquoise blue tiles that gleam in the sunlight.  Be sure to climb to the top of the fort for a panoramic view of the town and surrounding countryside that will take your breath away.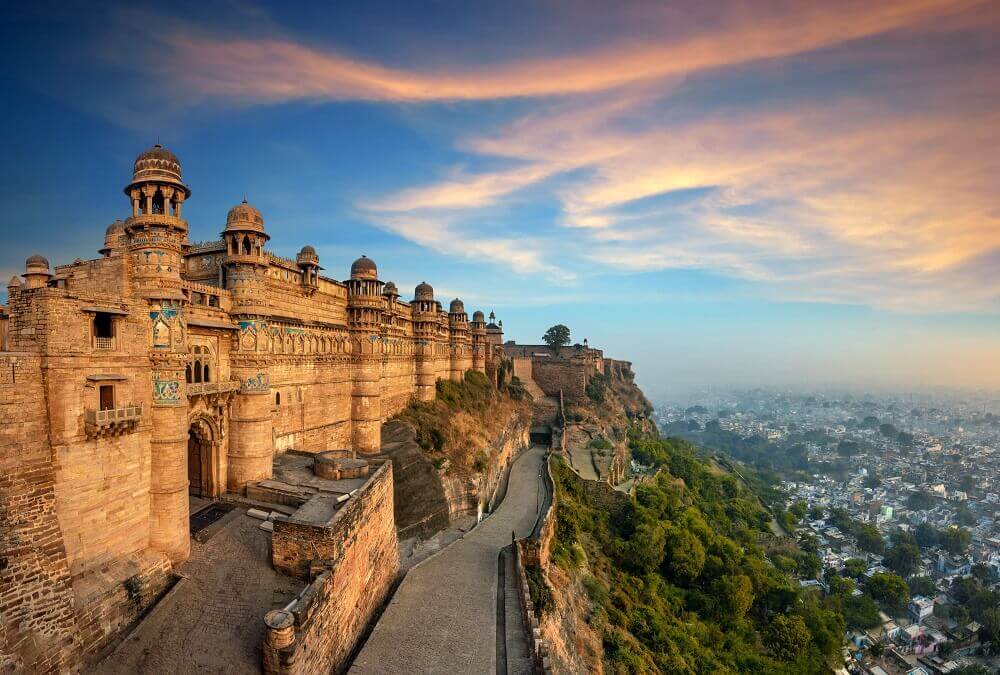 Shop til you drop in Agra's bazaars
Agra is famed for its rich handicraft traditions, leather products, marble goods and textiles. Taking a trip around Agra's bazaars will keep shopaholics happy and you may pick up some souvenirs to take home.  Kinari Bazaar is a wholesale market in Agra where you can pick textiles, handicrafts, leather items, glassware, spices, marble works, and more. Also, visit the Sadar Bazaar for a range of ethnic garments, footwear, leather products, and mouth-watering sweets.  For wonderful sarees, take a trip to the Subhash Bazaar which is known for its amazing variety of silk products.
Visit the abandoned city of Fatehpur Sikri
Located about 40km west of Agra, and en route to Jaipur, is Fatehpur Sikri, a short-lived capital of the Mughal Empire between 1572 and 1585 under Emperor Akbar – often referred to as a 'ghost town'. Built from atmospheric red sandstone, it houses a stunning mosque Jama Masjid, a bazaar, three palaces (one for each of the emperor's favourite wives) and sublime gardens.
Jaipur
Jaipur, the capital of Rajasthan, is a city that encapsulates the splendours of India's past with its stunning architecture and cultural heritage. Known as the Pink City, it boasts a magical old quarter made up of pink-hued buildings that give the city a unique charm. Whether you're a history buff, an astronomy enthusiast, or simply looking for a cultural adventure, this is a fascinating city to explore.
Make a royal visit to the City Palace
The City Palace is a striking example of Rajasthan and Mughal architecture and is set in the heart of the Pink City. Built by Jai Singh in the 1720s, the vast complex incorporates a number of palaces, museums, and art galleries constructed from red and pink sandstone, along with courtyards and gardens. The palace is not only a testament to the grandeur of the past, but also houses the current royal family of Jaipur.
Look out from the Hawa Mahal/Palace of the Winds
Another iconic landmark in Jaipur is the Hawa Mahal, or Palace of the Winds. Built in 1799 to the east of the City Palace, this magnificent structure has an ornate, five-storey façade with over 900 windows overlooking the city. The finely screened windows and balconies allowed the women of the royal household to watch street processions and daily life in the city while retaining their privacy. The best time to visit Hawa Mahal is in the morning when the building is almost magically lit up by the sun's rays. You'll also be able to beat the crowds at this time and wander round in relative peace.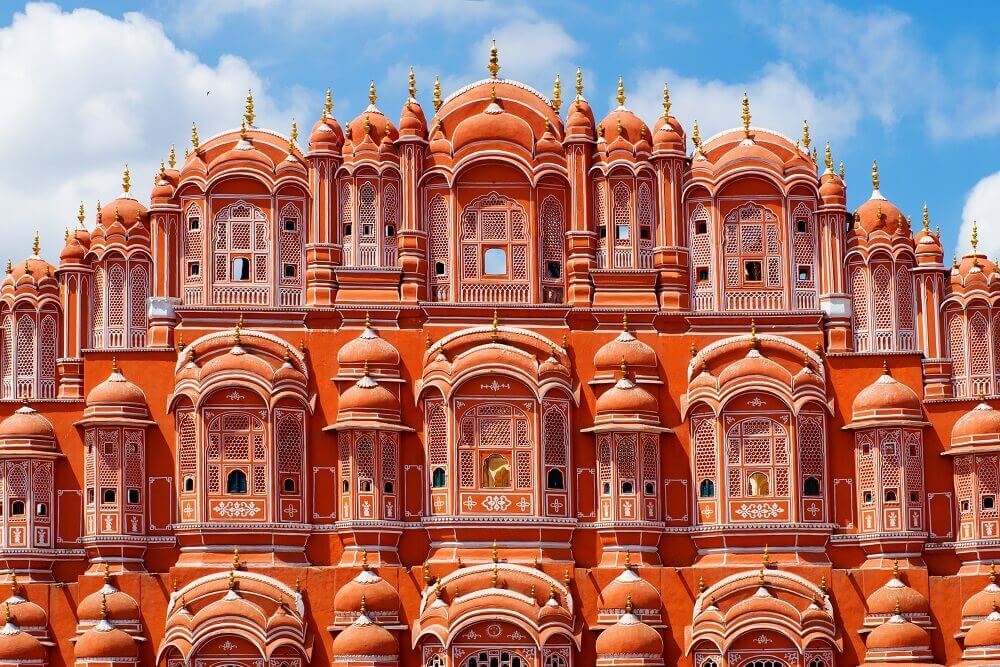 Discover the ancient world of astronomy at Jantar Mantar Sundial
For astronomy enthusiasts, the Jantar Mantar Sundial is a must-visit destination. South of the City Palace, this astronomical observation site was built in the early 18th century and contains 19 ancient astronomical instruments used to interpret the position of heavenly bodies and calculate local time. The most impressive instrument at the site is the Samrat Yantra, the world's largest sundial, which can calculate time to within two seconds.
Visit the opulent Amber Fort
Considered by many as the star attraction of Jaipur is the magnificent Amber Fort, located a short distance from the city. The fort sits on a hill overlooking Maota Lake and is constructed from yellow and red sandstone and white marble. Divided into four areas, each with courtyards, palaces, halls, and gardens, it's a true testament to the opulence of the Rajput era. The Sheesh Mahal, or Hall of Mirrors, is especially mesmerising with its walls and ceilings adorned with carved flowers, mirror mosaics, and coloured glass.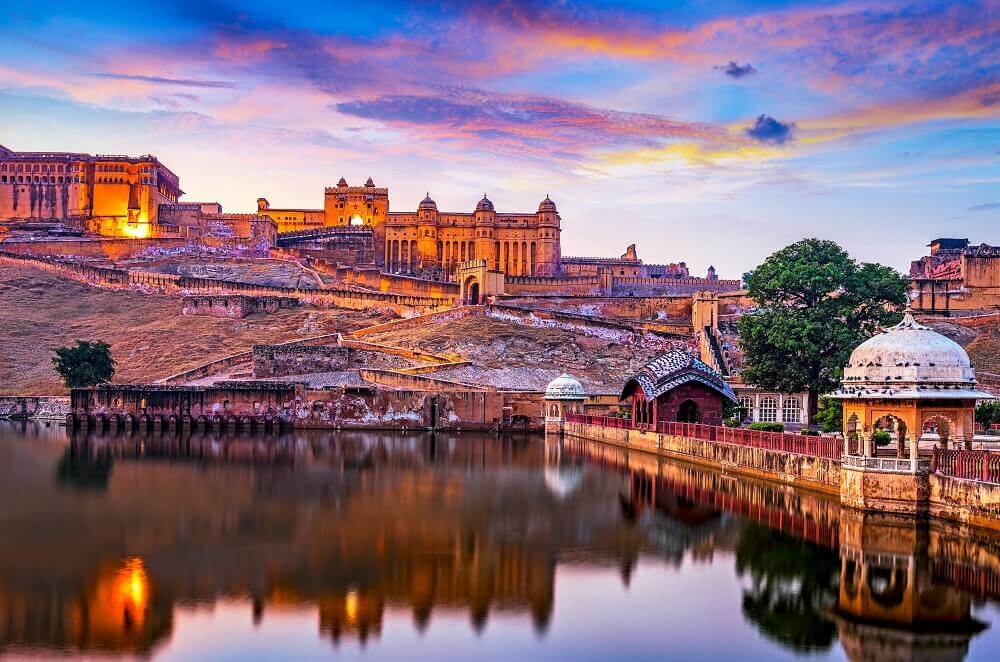 Escape the hustle and bustle at Central Park
Nestled in the heart of the bustling city, Central Park is a 500-acre oasis of calm and greenery – and a popular spot for both locals and tourists alike.  The park is home to a variety of attractions, including a stunning musical fountain that comes alive in the evening with a colourful light and sound display. You can also enjoy a relaxing boat ride on the park's picturesque lake, which is surrounded by verdant trees and scenic views. There are several jogging tracks, cycling paths, and a dedicated area for yoga and meditation.
Indulge in the local Rajasthani cuisine:
Jaipur is a foodie's heaven with authentic Rajasthani fare plentiful throughout the city ranging from street food outlets to fine dining in palaces.  The most popular dish in Jaipur is Dal Baati Churma, which is made of 3 components: Dal (lentils), Baati (a baked wheat ball) and Churma (powdered sweetened cereal). For those with a sweet tooth, try Mawa Kachori, an addictive sugary dessert that combines a crunchy sweet crust filled with sweetened Khoya (evaporated milk) and lots of nuts.
Feeling inspired? Why not speak to our travel experts at eShores to start planning your tailor-made Golden Triangle adventure today?
Sight Seeing Guides
India Guides
Guides by this author
Sight Seeing Guides
India
Other Guides from this author
Why choose eShores?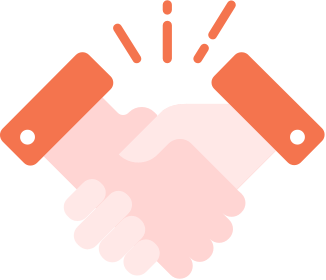 One to One Service
Our experienced personal travel consultants will ensure you find the most suitable holiday, whilst taking care of every last detail. Everything from start to finish will be effortless.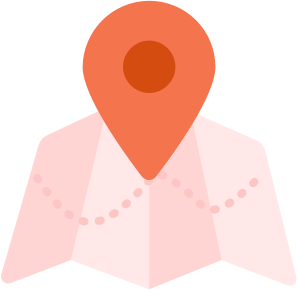 100% Tailor Made
We can use any hotel, in any destination, so we will craft an itinerary to suit your exact needs. Also, as we can provide any itinerary, the only holiday we'll offer, is the one that's right for you.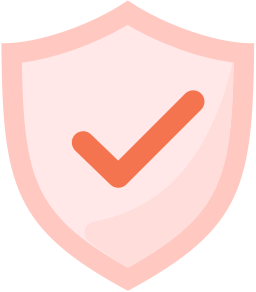 Fully Protected
Our ATOL bonding provides you with the financial protection you need and as a member of the Travel Trust Association, you'll have 100% financial protection. Covering you for any eventuality.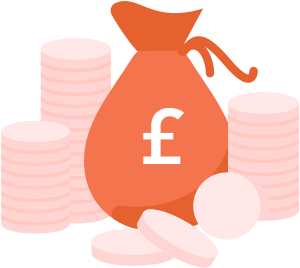 Competitive Pricing
As a tour operator & travel agent, we'll search the market to ensure that we find you the best price. Also as an online business, we can ensure our prices are as competitive as possible.
Excellent
4.93

Average
2197

Reviews
Hazel

We have recently returned from a multi centre holiday in Thailand. Everything went smoothly as planned, the hotels were all lovely. We would definitely recommend eShores and would book through them in the future. Thanks to Laura who organised the trip for us.

Posted 3 weeks ago

Heath

Been using eshore for several years,always come up with requirements we need.Always happy to rearrange. Staff are very knowledgeable and we always use Leanne as our point of contact. Experts for multi centre holidays.

Posted 1 month ago

DavidHurst

I booked two holidays in 4 months with Dave at eshores. First one a 16 day trip around Vietnam north to south which included numerous flights and taxis. My second holiday was in October traveling around Vietnam again and Cambodia. Every hotel in both countries was spot on, every transfer went smooth with no problems. I'll Definitely use eshores again and thanks to Dave who arranged everything, a fantastic experience 👍👍

Posted 1 month ago

Parr

Recently booked a four centre holiday to Asia. The process was straightforward and seamless. Rob, the agent who dealt with our requirements was extremely helpful and not pushy. He was very easy to talk with and seemed genuinely interested in our plans. He managed to put together exactly what we wanted and at a great price.

Posted 1 month ago

Horan

Andy at eshores has been great, he worked hard to meet all our needs and went the extra mile for us! We're looking forward to a great Honeymoon!

Posted 1 month ago

Jones

As always Michelle mainly but with some help from Leanne have once again booked an hopefully (as not yet travelled) amazing customised trip to America next September with our family this time.

Posted 1 month ago

Canning

First time I have used eshores and it won't be the last. Emma was so helpful in booking my 3 centre holiday to Portugal. Really pleased with accommodation selected and the overall cost. Emma was very quick to respond with different options and I'm looking forward to our holiday next year. I highly recommend this company

Posted 1 month ago

Hanagarth

We have just booked a trip to the Far East having previously used this company twice, Vietnam/Cambodia and a Road Trip in the USA. Both trips were problem free with all aspects going to plan. Easy to talk to and never pushing for a decision. A lovely company , thank you Dave for your time and assistance.

Posted 1 month ago

BillRoberts

We booked what appeared to be a busy holiday to South Africa and Mauritius. This consisted of five different fights and hotels with the various transfers included. Rachael organised the holiday for us and every aspect of the trip went well. Took a lot of the stress out and allowed us to have a fantastic holiday. Friendly,Professional service with professional staff. Will use them again.

Posted 1 month ago

JulieDavidson

All went well on our recent NY trip booked through Matt at EShores. Worth noting: -Newark Airport and Train Station great with transfers on the NYP Train (about 1 hour) to and from Penn Station/Airport Terminal (easy!) -Sanctuary Hotel great location and staff! Room and breakfast spot on. -Brooklyn Bridge walk back great, 1 stop over on subway as suggested. -United Airlines great - direct to and from Edinburgh! Recommended -weather spot on, temperatures just like here. Thanks for all your help and advice. Julie and Georgia (21st birthday girl!)

Posted 1 month ago