Something about Italy is just irresistible. That effortless charm. Quite possibly the best food in Europe. Throw in the history, architecture, shopping and canals- you've pretty much got every traveller's wish list packed into one country.
Figuring out the best cities to visit in Italy could mean a lot of research, but we've done it for you. The country that's shaped like a boot is calling your name. Here's where to go.
5 – Milan- Shopping, Architectural Splendours And A Touch Of Glam
Elegant, sophisticated and undeniably stylish, Milan is the city where old meets new, design is a lifestyle and yes, it's where Donatella Versace hangs her hat. There's more to Milan than high-end boutiques and swanky restaurants, though. Walk the streets and you'll see 18th, 19th and 20th-century architecture, glam Art Deco buildings, cycling canals and beautiful covered markets and galleries.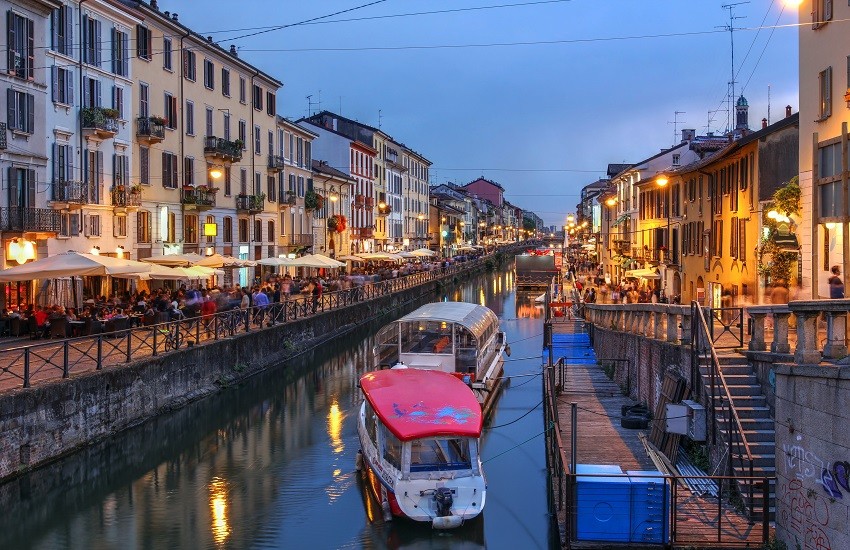 Leonardo da Vinci's Last Supper is here, but alongside famous sights like the Gothic Milan Cathedral and medieval Sforza Castle, there's loads of offbeat neighbourhoods, pop-ups, street art (and even a Chinatown). The Golden Triangle is best-reserved for die-hard fashionistas, but Milan beats other cities for experiences like brewery visits, interior design, Panettone pit stops and the rather amusing 2018-opened first Italian Starbucks. Teatro Alla Scala has world-class opera and ballet, Brera is full-on bohemian, and for affordable shopping and gallery cafes, head to Porta Venezia. 7-9 p.m. is when the entire city stops for Aperitivo drinks and nibbles, so make sure you join the locals.
4 – Verona & Bologna- Medieval Charm, Beautiful Horizons And Local Warmth
Rome, Venice and Florence frequently top the best cities to visit in Italy, which means that the beautiful cities of Verona and Bologna are often overlooked.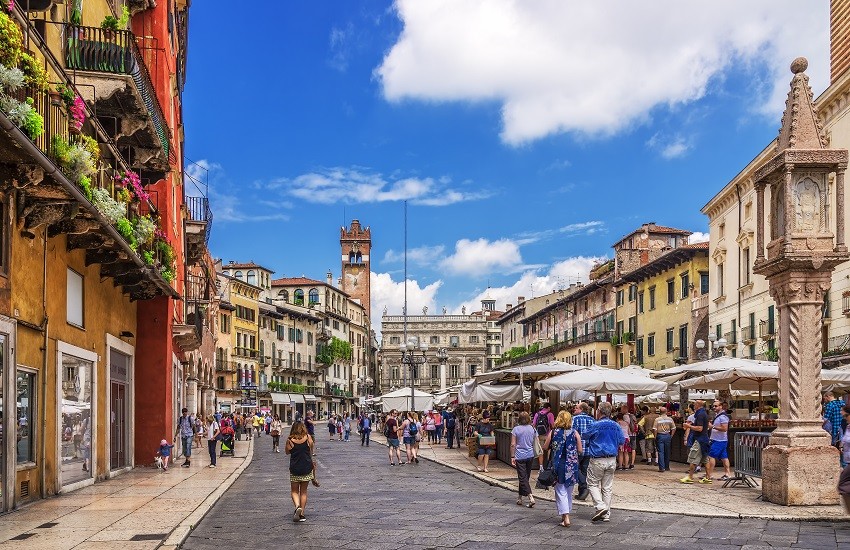 Verona is the North Italian city that's just brimming with colour, beautiful church spires and a label that sticks- Shakespeare's Romeo & Juliet was set in Verona. The 12th-century Juliet's House and Tomb honour this, but not everything is stuck in that era. There's the Veronan Arena in Piazza Bra, the Roman-esque Lamberti Tower and the city's Duomo cathedral. There's also gorgeous outdoor spots like Piazza Delle Erbe, the hillside-set Teatro Romano and lovely bridges reflecting the architecture. Gardaland here is also brilliant for kids. The grown-ups get fine wines, river sunsets and plenty of vintage shopping spots.
3 – Venice- Bobbing Canals, Bridges And Romance
Some of the most romantic scenes in movie history are filmed in Venice. This water-set city attracts lovers of art, culture, food and anyone who knows that the best cities in Italy come with love. Spread across a network of canals, quaint bridges, colourful buildings and bobbing gondolas, Venice offers gleaming cathedrals, regal palaces and snap-worthy landmarks. Favourites include the Bridge of Sighs, Rialto Bridge, Gothic Doge's Palace and gilded St. Mark's Basilica.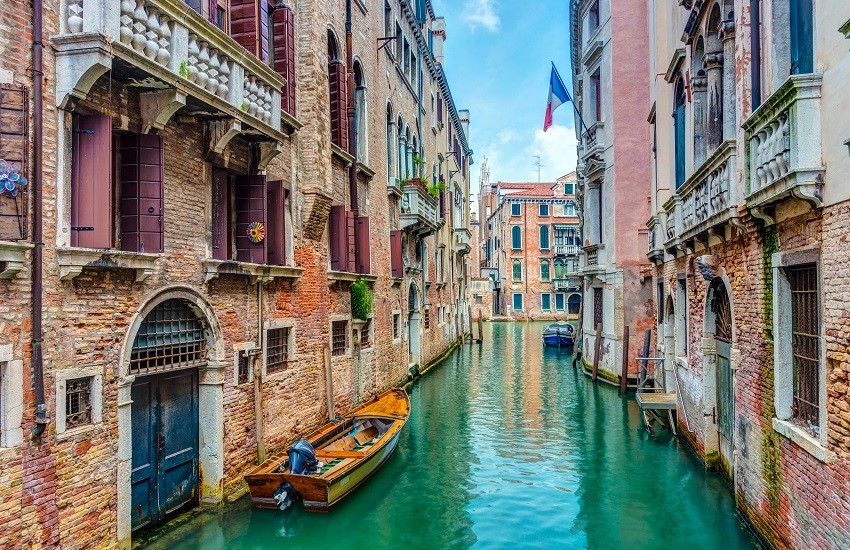 At the same time, you're in a city that offers a chance to visit the fisherman's island of Burano (where lace is still hand-made). If you love picturesque locations with a rich history, head to Murano (famous for its chandeliers). From Cannaregio's quiet canals and Castello's bookstores to the Lido Beach and San Polo fish markets, Venice is a true landmark. It packs in quintessential Italian charm, unmissable sights, plus endless bars and restaurants serving authentic cuisine. A sunset gondola ride is a must-do (even if you're single) and yes, it's just like the postcards.
Onto Bologna. With its historic towers, burnt orange skylines, covered walkways and museums, Bologna is yet another Italian gem that people just forget to visit. It's got large pedestrian squares, fountains, strolling areas and palazzos, but the feel is less touristy than Rome. Spread between parks and gardens, you'll find The Lamborghini Museum, the cafe-packed Piazza Maggiore, 22 chapels at San Petronio Basilica and not one, but two leaning towers. This city is old, but it feels young. Evenings offer lots of bars and gigs, and with 25 miles of arcaded streets, you don't need to worry about the weather.
2 – Florence- Masterpieces, Tuscan Charm, Palaces And Fantastic Food
With its blazing red roofs, quaint cobblestone streets and palatial squares and galleries, Florence remains the birthplace of Italian Renaissance. Over 80 museums here house world-famous masterpieces like Botticelli's Birth of Venus and Michaelangelo's David, but the art is all over the streets. The city's layout is super convenient, too.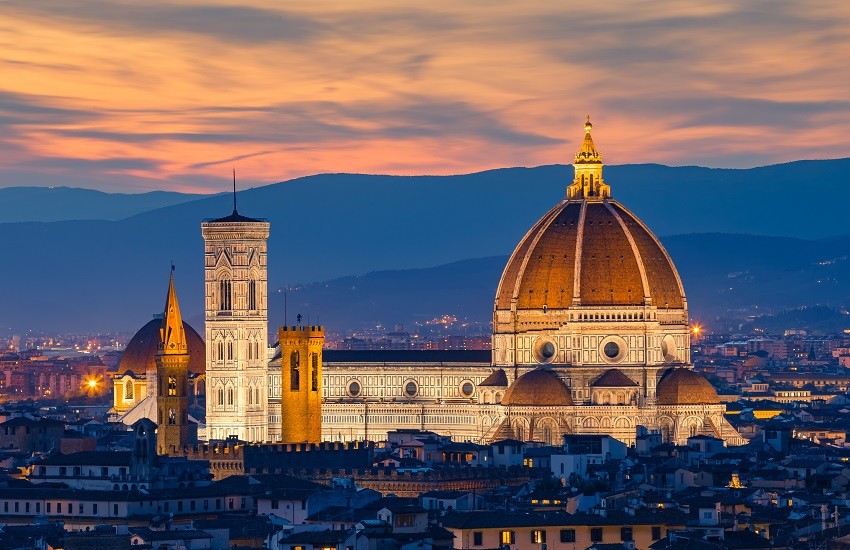 You can meander the Duomo, Piazza della Repubblica and Ponte Vecchio bridge in under 15 minutes, but prepare for dozens of palazzos, galleries and restaurants along the way. Sweeping Tuscan countryside views are stunning, the vibe feels decidedly laid-back and you're in for some of the best cuisine in the country. Climb Giotto's bell tower, browse leathers and jewellery along the river and settle into any trattoria for a red-checked table, olive oils, breads and a real taste of the region.
1 – Rome- "The Eternal City"
Iconic, beautiful and packed with stunning landmarks, Rome is the Italian capital of, well, just about everything. It's a modern city that dates back over 2,500 years. Sprinkled across Renaissance buildings and narrow, winding streets are sights like the Colosseum, Pantheon, Roman Forum and the independent Vatican City. Rome is the kind of place where ancient ruins capture the light perfectly, you'll always find a fabulous pizzeria, and no, don't order your cappuccino after 11 a.m.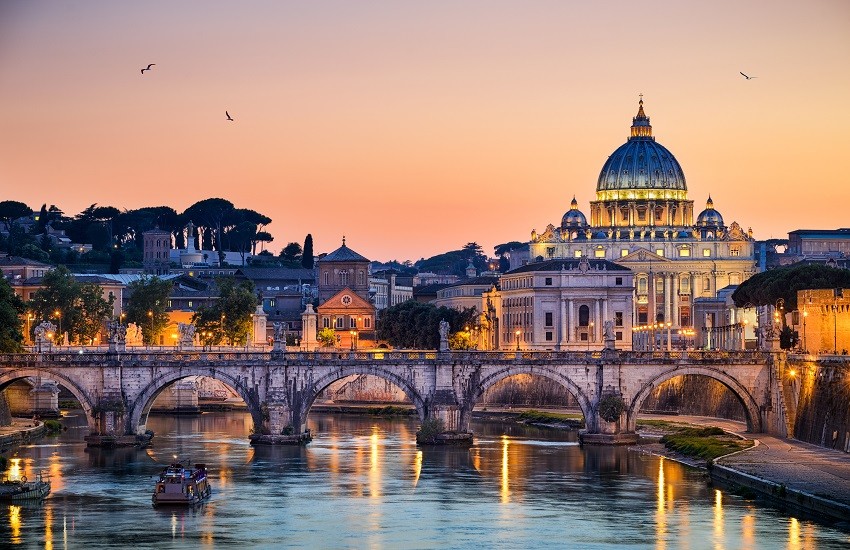 Rome isn't the third most-visited city in Europe for nothing. St. Peter's Basilica and Michaelangelo's masterpieces in the Sistine Chapel turn this city into a fairytale web of tightly packed sights, but there's plenty of leisure and shopping opportunities breaking them up. 10 neighbourhoods here offer a little something different wherever you go, whether it's central districts around the Spanish Steps and Trevi Fountain or the elegant dining scenes and Villa Borghese Park in Parioli. Packing for Rome? Walking shoes and an appetite.
You Can't Talk About Italy Without Mentioning Food
Italy is a foodie heaven. Put it this way. Caffe Nero pegs itself as the best coffee "this side of Milan". Every pizza and pasta spot in the UK touts itself as serving food "Italian-style". Italians eat to live. From Atlantic cod and polenta dishes in Venice, market-fresh vegetables and Tuscan dips in Florence to gourmet pizza and pasta dishes in Rome, you'll never be far from a fantastic meal. There's Beef Steak Florentine, fresh ravioli, Parmesan that'll make you wish supermarkets would up their game and yes, there are even veggie options. Every region has its own wines (and every table serves them). You might be visiting the cities for the experience, but Italy is a country you eat your way through.
Make It Yours
Italian city breaks are some of our most-booked itineraries. Whether you've been before or not, there's always something new to experience. Browse our  today to find what you fancy, or get in touch for a tailored quote. Remember to ask about our hotel recommendations- we're just as picky as you are.