If you've ever encountered tourists in the UK asking "where the elevator is" in the Tower of London or really stressing the "ham" in Birmingham, you'll get what we're on about. Do one thing wrong, and you'll stick out like a sore thumb. Italy draws us with its landmark cities, chic coastal resorts, breathtaking lakes and quintessential charm. Whether it's Rome's sights, Milan's shopping or the rolling hills of Tuscany, there are a million ways to see Italy. Doing it like an Italian? That's the best way. Take these tips on board while you're planning your Italy multi centre holiday.
Don't order cappuccino after 11 a.m

Italian coffee culture is as strict as it is relaxed. By all means, soak in the piazza atmosphere as you watch the world go by, but if you're ordering coffee in Italy, do it like an Italian. Cappuccinos are traditionally a breakfast choice, so ordering one after 11 a.m. might get you stared at. Be a local by requesting your espresso "ristretto" (extra strong with less water) or indulge yourself with a "doppio" (that's a double). If you're on our , prepare for more of the cash and less of the card payments as hilltop villages replace major cities.
Don't be afraid to discover how Italians do queueing
If Brits win at anything, it's polite queueing. Prepare to roll up your sleeves for a little bit of elbowing in Italy, especially at train stations or attractions. If you're in romantic Venice, that private gondola ride will be just for you. While we'll happily recommend the best waterfront pizzeria for an evening bite, we can't control the locals who undercut you trying to get a table. If you can't beat them, join them! Queuing in Italy is all about getting yourself noticed. Wiggling your way in, making sure you're heard and joining in the colourful bustle is half the fun.
It helps to be fashion conscious

There's a line between stereotypes and reality. Yes, the Italians take pride in their appearance. No, it isn't black tie for lunch and dinner. Pack the kind of clothes that you feel proud to wear- the kind that celebrate your own style but are still practical for those winding cobbles. Italians tend not to leave the house in creased shorts and anything from Sports Direct. Think Italian chic. It doesn't have to be overdone, just the kind of smart-casual look you'll want for the terrace lunch snapshots.
Hit the Aperitivo with gusto
Brits might head to the pub after work, but over in Italy, the locals have their own way to wind down. As the sun sets across this magnificent country, Italians gather in their masses for the pre-dinner Aperitivo. Wine is absolutely fine to order, but for a real local experience, the bitter Campari, slightly sweeter Aperol or staggeringly huge ranges of Amaro are the way to spritz. Whether you're sampling Negronis or the artichoke-infused Cynar, make a little room for nibbles. Look out for the Aperitivo chalkboards that pop up during the 6-9 p.m. Aperitivo hours.
Visit the small towns

Basking in architectural splendours is a given in Italy. Whether it's Rome's Trevi Fountain and Spanish Steps or the palazzos dotting Florence's Ponte Vecchio bridge, you'll want to see the sights. For a true taste of Italy though, don't miss out on the smaller towns. Cliff-pressed, lake-fronting or cocooned in local stone, these hidden gems are the beating heart of Italy's provincial life- precisely why our multi centre holidays like or let you experience the big (and the small).
Be as friendly as they are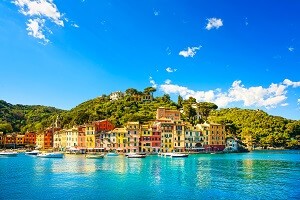 Italians are some of the most friendly and warm people on earth. They thrive on a love of life, good food and fine wines- the more the merrier is definitely in their mentality. Expect to be greeted with "buongiornio" (good morning) or "buona sera" (good evening) wherever you go. To fit it, do the same. It's actually considered a little rude not to greet people in shops or public areas. Brush up on basic Italian phrases, even if it's just to explain that you can't speak a word. Italians are ferociously proud of their country. They might not appreciate you saying: "Verona reminds me of Rome", but if you've got good things to say about where you are, share the joy.
Our Italian multi centre holidays can take you wherever you want to go. Whether you want the stylish , the romance of or any of our , we'll guarantee to make it the trip of a lifetime.