However, no matter how good you think your local Indian restaurant is, it will never be able to match the real thing; for flavour, spice, fresh ingredients and colour, you have to visit India to truly taste it.
To really explore the joys of Indian food, we need to take a trip to the different regions of this vast subcontinent and delve into the signature dishes that make each one unique.
Join us as we explore the colourful cuisine of this great country.
South India
Key foodie states: Andhra Pradesh, Kerala, and Tamil Nadu.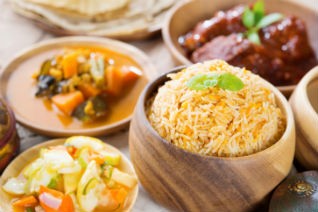 The southern part of India is known for its use of coconut milk infused with an array of rich spices. Hot in taste, it is common for large amounts of chillies to be used in order to give each dish a fiery character, this is especially true in the state of Andhra Pradesh.
In terms of content, fish is frequently used within south Indian food and the state makes great use of its long stretches of coastline. Although the style of cooking does vary from state to state, the main staples you can expect include garlic, ginger, tamarind, lentils, plantain and rice.
Must-try delicacies: Malabar fried prawns, Keralan lamb stew, Bendakaya fry curry, South Indian style dried fish.
Goan food
It is worth mentioning the state of Goa on its own, even if it is technically in the south of the country, due to its unique Portuguese influence. The area, a popular beach resort blessed with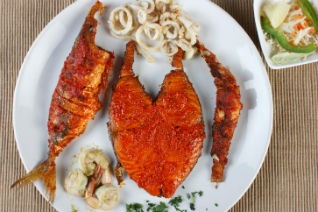 beautiful beaches, is home to some of the best fish and shellfish in India and the food here is very much centred around this.
Lobster, kingfish, prawns, tuna and crab are common within Goan cuisine and these tend to be cooked with coconut and very hot spices that can be found around the coast. This area of the country is fast becoming a foodie hotspot in its own right due to the variation of dishes available, adventurous restaurants and strong tourist trade.
Another interesting point to note about food in Goa is that meat, beef and pork specifically, can be found here. Due to strong Hindu and Muslim beliefs in the rest of the country, these types of livestock are not kept for the purpose of eating.
Must-try dishes: Vindaloo, Goan fish curry, Grilled prawns.
North and west India
Key foodie states: Rajasthan, Delhi, Gujarat, Kashmir, Punjab, and Haryana.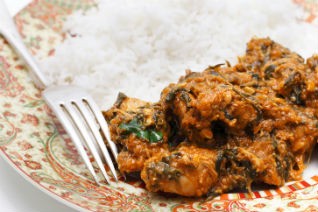 The influence of Central Asian food on north Indian cuisine is hard to miss. Kashmiri food is particularly unique due to its reliance on ghee and aromatic spices. Expect the use of aniseed and cinnamon to be a staple in this type of cooking.
Punjab food outside of India is perhaps best known for Tandoori chicken, a delicious grilled dish, infused with rich spices. The base of many Punjabi meals generally tend to consist of onion, tomato, cumin and turmeric, and you will notice that rotis replace rice as the common staple food.
Gujarati food is primarily vegetarian and makes use of sweet tastes to contrast the use of spice. However, it is here, and nearby Rajasthan, that you must sample Indian desert. The  thick, creamy shrikand saffron spiced yoghurt is a particularly popular treat in the region.
Must-try dishes: Kashmiri Korma, Dal Dhokli, Tandoori chicken, Traditional Lassi.
Bengali cuisine
Bengali food shares its origins and influence with West Bengal and neighbouring Bangladesh,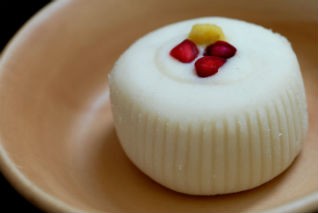 both of which make up the wider Bengal region.
The use of mustard seeds and garam masala are particularly prominent in this part of the country, while fish plays a strong role in many dishes. Unlike Goa and south India, the fish here tends to be freshwater as the majority of Bengal is nowhere near the sea.
In comparison to most Indian meals, Bengali food is served in a multi-course style, as opposed to one large meal all at once. Food is a massive part of Bengali culture, and whether you eat in a restaurant, a hotel or with a family on a homestay, you will see how much its preparation means to the people of this region.
Must-try dishes: Braised fish curry, Rasgula, Ras Malai.
Suggested Pages
We can combine any places in India together to create you a unique itinerary. For some inspirational ideas check out our s page which features out most popular itineraries.