When you have found a destination that suits your criteria – which you hopefully both agree on – you can then look to find accommodation that fits your budget.
So, is your dream honeymoon one of pure relaxation, do you want the height of luxury in seductive surroundings, or what about an exotic adventure, or perhaps a mix of the two?  Is your idea of heaven doing absolutely nothing or is it a once-in-a-lifetime adventure with fascinating wildlife or local culture?
The time of year you are going away will give you lots of food for thought too – for instance you don't want to end up at an idyllic beach hideaway in the middle of the monsoon season!  So here are some ideas to whet your appetite:
Spring:
Paris in April and May is a great time to visit, so if you're looking for a quick romantic getaway straight after saying 'I do' then where could be more romantic?  For a longer break what about heading somewhere exotic like Morocco before it gets unbearably hot, or if you would enjoy exploring a diverse range of culture, history and natural wonders then Vietnam would be perfect between April and June.  The Indian Ocean is also basking in near perfect weather so the Maldives would be heavenly.
Summer: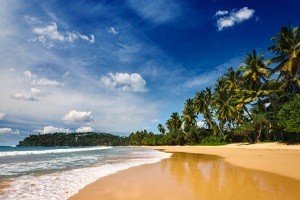 Summer is the perfect time to go to the Mediterranean; there is almost nowhere better for reliable hot and sunny weather, so why not indulge in somewhere wonderfully luxurious to make it extra special?   The idyllic Greek island of Santorini with its incredible views and famous sunsets is wonderfully romantic. Italy, is also a great choice for a honeymoon and there are many worthy hotels along the Amalfi Coast to make this a holiday of a life-time.  If you want to travel further afield then it's the best time of year to visit Bali which offers everything you could want for a honeymoon. Sri Lanka is also ideal, with its beautiful beaches it would be perfect and early summer is also an ideal time to travel around the – and you could combine it with the Caribbean too.
Autumn: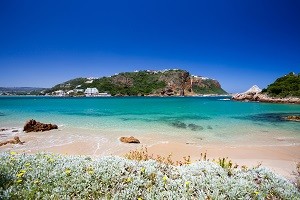 If you adore the colours of Autumn then a honeymoon in New England could be just for you. You could hike around the alpine lakes of New Hampshire, explore the Green Mountain villages of Vermont, and enjoy the islands and beaches of Martha's Vineyard and Nantucket.  Sunseekers will adore the where the tiny coral islands are as close you will get to island paradise and Autumn is also perfect for a honeymoon in .   Cape Town warming up and its a good time of year for animal spotting if you want to combine it with a wildlife safari.
Winter: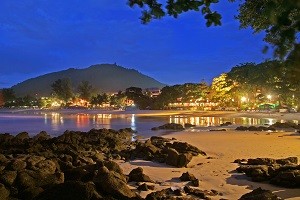 For those looking to escape the cold then thawing out in the is perfect in the winter months.  is also best enjoyed at this time of year; you could explore the north with its bustling cities, golden temples and elephant trekking followed by relaxation on the stunning beaches in the south.
See our to find your perfect honeymoon trip or .