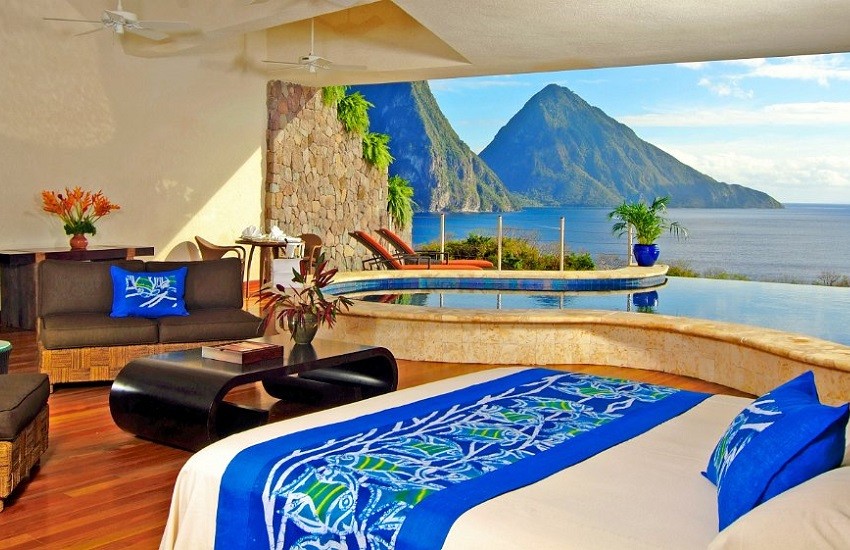 For a James Bond-type Caribbean hideaway experience, the Jade Mountain in St Lucia ticks all the boxes.   Each stunning room (or 'sanctuary' as the hotel like to call them) has its own private infinity pool and features one wall which is completely open, allowing a full breath-taking view of the impressive Pitons.   Enjoy a sunset cocktail at the heavenly 'Celestial Terrace' bar followed by a romantic al fresco meal at the hotel's first class restaurant with its stunning backdrop.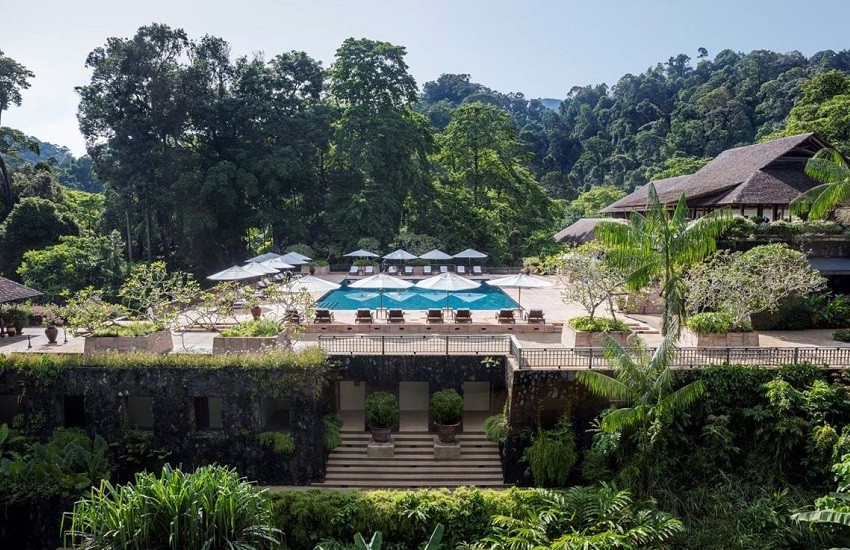 From the minute you arrive at the Datai you'll know you're entering a romantic place.  Set on arguably the best beach on Langkawi Island and surrounded by lush rainforest, the Datai is pure understated elegance.   Everything here is the epitome of luxury – from the impeccable service, fabulous dining and stylish accommodation.  For pure romance, stay in one of the villas set in the rainforest and enjoy watching the monkeys and squirrels playing in the trees from your terrace.  The hotel's spa is also out of this world, with its individual treatment villas and the relaxing sounds of the jungle in the background.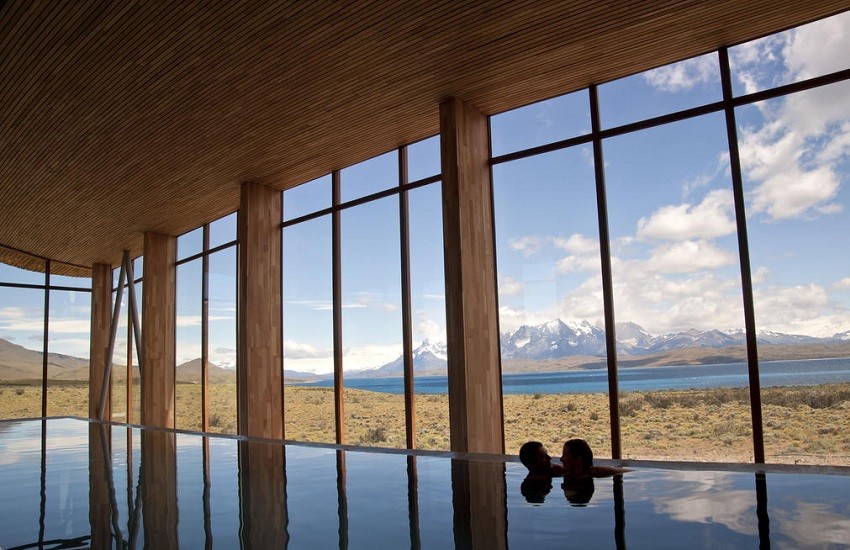 Everyone's definition of romance is different, and if yours involves sharing something a little bit more adventurous than walking hand in hand on a powdery beach, then the Tierra Patagonia will be up your street.   Located on the edge of the Torres del Paine National Park, the hotel is ideally placed for hikes, treks, and all types of excursions in to the Park or for horse riding with the local gauchos at one of the nearby ranches.   The hotel itself is an architectural gem, blending effortlessly into its landscape with incredible floor to ceiling windows taking in the vistas of Lake Sarmiento, the Paine Massif and the National Park.  Each room also takes advantage of the amazing view with a bath tub next to the window big enough for the two of you to soak in.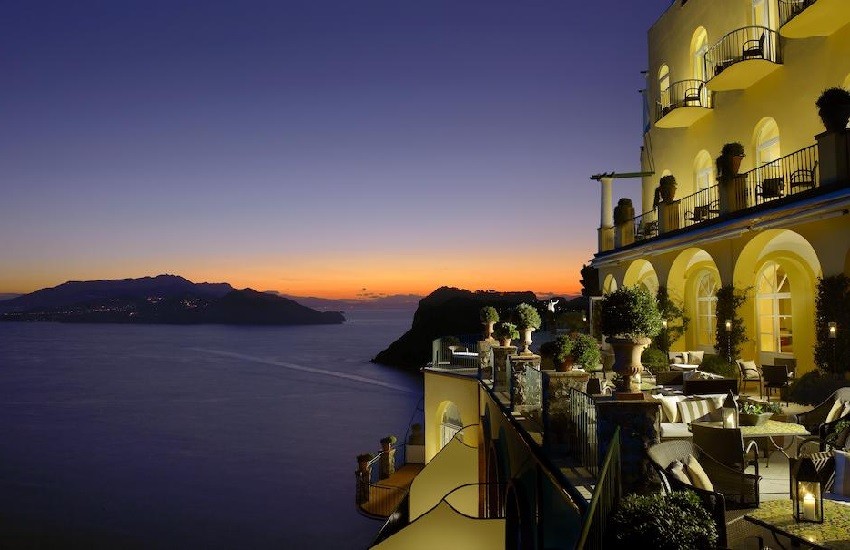 Stunningly perched on the top of a mountain 1000 feet about sea level and with incredible views over the sea, the Caesar Augustus was the former mansion house of a Russian Prince – and it hasn't lost any of its royal charm.   With an infinity pool, outdoor treatment rooms, perfect for a couple's massage and Jacuzzis in many of the rooms, this is the ideal hotel for a romantic getaway.
Conrad Maldives Rangali Island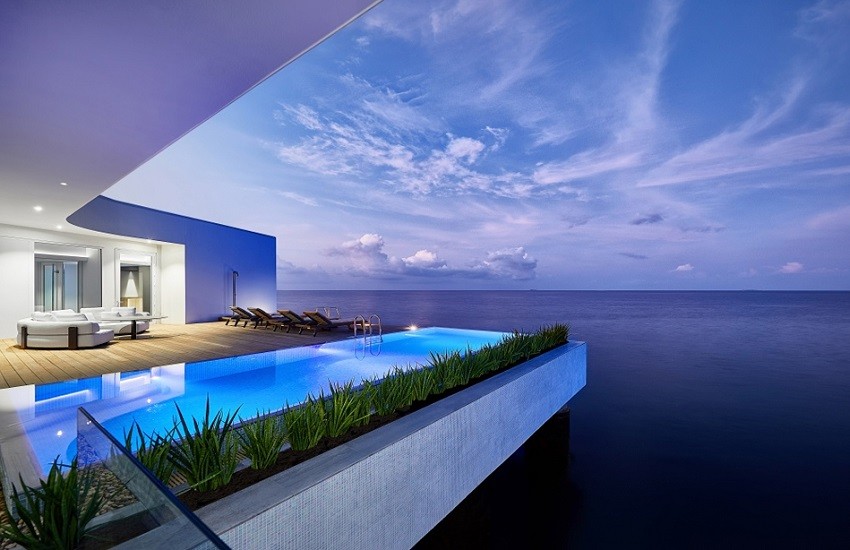 The Maldives have become synonymous with romance and luxury, and this Conrad hotel is no exception.  Spread over two islands linked by a bridge, this hotel has fabulous amenities and enjoys a truly exquisite location.  There is a choice of villas, but for true romance, we would recommend a private stilted water villa with stairs leading down into the ocean.  Enjoy some peaceful, romantic time with your partner, swimming in the tranquil waters of the Indian Ocean or dine in the restaurant's fabulous underwater restaurant built 16ft below sea-level.