Extraordinary encounters with nature, wildlife, and culture await you at every turn in Borneo. It's a captivating destination that invites you to surrender to its natural beauty with its world-famous orangutans, awe-inspiring landscapes, pristine beaches, and dense, lush rainforests.  As the third-largest island in the world, Borneo is shared by three countries – Malaysia, Indonesia, and Brunei – making it an ideal destination for a multi-centre holiday.
In this travel guide, we'll walk you through some of our favourite must-visit places in Borneo and maybe ignite your desire to experience these wonders for yourself. Simply get in touch with one of our travel experts if you'd like us to create your own incredible Borneo escape.
Find your inner explorer at Kinabalu National Park:
Kinabalu National Park is a natural wonderland nestled in the heart of Sabah, with its star attraction Mount Kinabalu, Southeast Asia's highest peak.  The park itself is a natural paradise boasting rolling hills, lush forests, and cascading waterfalls, and a range of vibrant flora and fauna, including the iconic Rafflesia, the world's largest flower.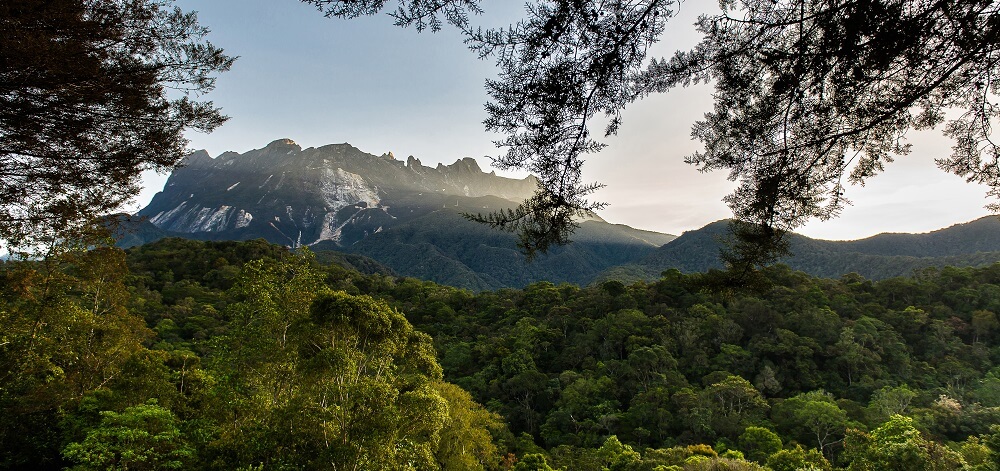 Mount Kinabalu, Southeast Asia's highest peak, towers majestically over the park and offers a fabulous trekking experience to the summit for those who are up for a big challenge. For those looking for something more leisurely, there are a network of trails that wind through the rest of the park, taking in the mesmerising views and landscapes. Undoubtedly, the best way to explore the park is on a guided tour, where knowledgeable locals share their insights into the rich biodiversity and conservation efforts of the area, which may include a dip in the soothing waters of Poring Hot Springs, known for its therapeutic properties.
We highly recommend staying inside the park where the accommodation ranges from eco lodges to more high-end resorts where you can relax amidst the natural beauty and peacefulness of the surroundings once the day visitors have left. Staying inside the park also gives you the opportunity to participate in the night walks and guided nature tours to discover the nocturnal animals.  Plus, of course, waking up to the mist-covered peaks of Mount Kinabalu or catching the wildlife with your morning coffee right on your doorstep is an experience you won't want to miss.
Experience Untouched Paradise in the Danum Valley:
Spanning 438 square kilometres, Danum Valley in the Sabah region is an untouched rainforest paradise offering pristine hiking trails, wildlife spotting, and stunning canopy walkways. What sets it apart is the carefully designed trails, which offer clear views of wildlife without causing any disturbance to the wildlife. The area is under a strict conservation protection, so any trips to the valley must be pre-arranged on an organised tour.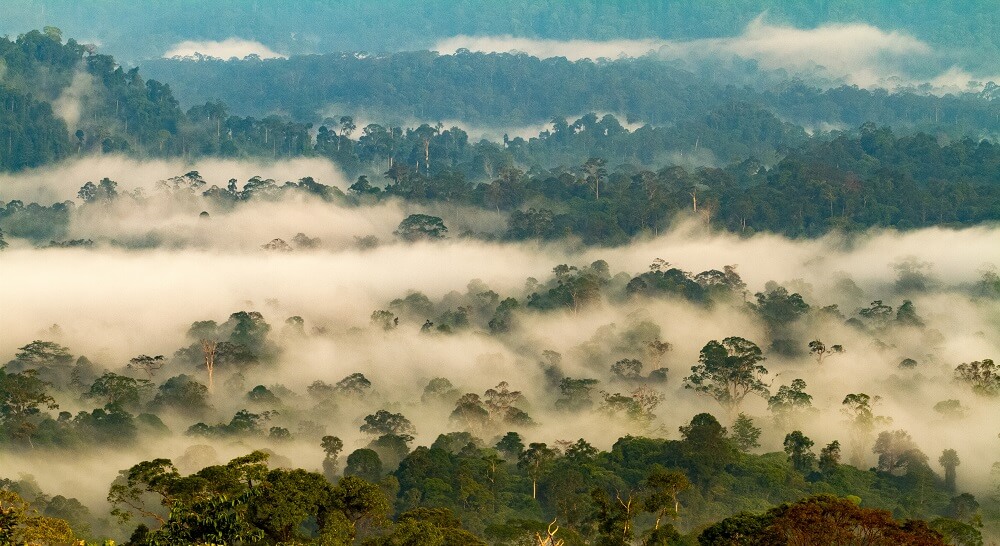 The Danum Valley is a great place to visit if you want to witness orangutans in their natural habitat rather than in the rehabilitation centres throughout the country.   As they are in the wild, sightings are of course not guaranteed, but with an estimated 500 orangutans living inside the park, you stand a pretty good chance of catching sight of one of these fascinating creatures.  Aside from orangutans, Danum Valley is also home to a diverse array of other animals, including exotic rare birds, gibbons, the endangered Sumatran rhinoceroses, the sun bear, pygmy elephants, and the Sunda clouded leopard.
Visit the Sepilok Orangutan rehabilitation centre:
No visit to Borneo is complete without getting up close and personal with an orangutan! If you don't have the time to visit the Danum Valley Conservation Area, you can still experience the delight of seeing these fabulous creatures at one of the rehabilitation centres.  One of the eShores' team's favourite orangutan centres is the Sepilok Orangutan Centre located in Sabah, about 25km from the city of Sandakan.  Whilst the centre is run as a tourist attraction, the welfare of the animals is the highest priority of its staff, who lovingly nurse orphaned and injured orangutans back to full health and protect them from the dangers of hunting and logging which threaten orangutans on a large scale in Malaysia.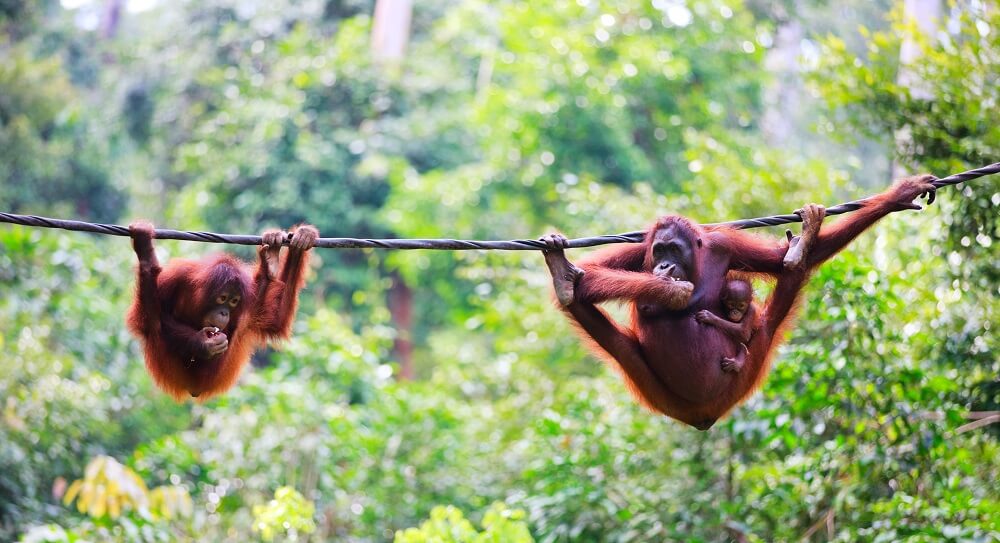 One of the highlights of a visit to the centre is the daily feeding sessions. These scheduled feeding times provide an unforgettable experience as you watch the orangutans swing through the trees and gracefully descend to the feeding platforms. You'll get the chance to see these magnificent creatures up close, observing their behaviour and marvelling at their clever skills and intelligence.
The centre also plays a crucial role in raising awareness about the conservation of orangutans and provides visitors with insights into the challenges faced due to deforestation, illegal hunting, and the palm oil industry.  It's not all about orangutans though, the area is home to various other wildlife, including macaques, sun bears, and a wide array of birds, which you can view within the grounds on the various trails and walkways.
Experience the heart-warming hospitality of Kuching
Kuching is the capital city of the Malaysian state of Sarawak, located in the northwest part of Borneo.  Known for its warm hospitality and welcoming atmosphere, Kuching is a melting pot of diverse cultures, including Malay, Chinese, and indigenous ethnic groups including the Iban, Bidayuh, and Orang Ulu and this is evident in the city's architecture, cuisine, festivals, and traditions.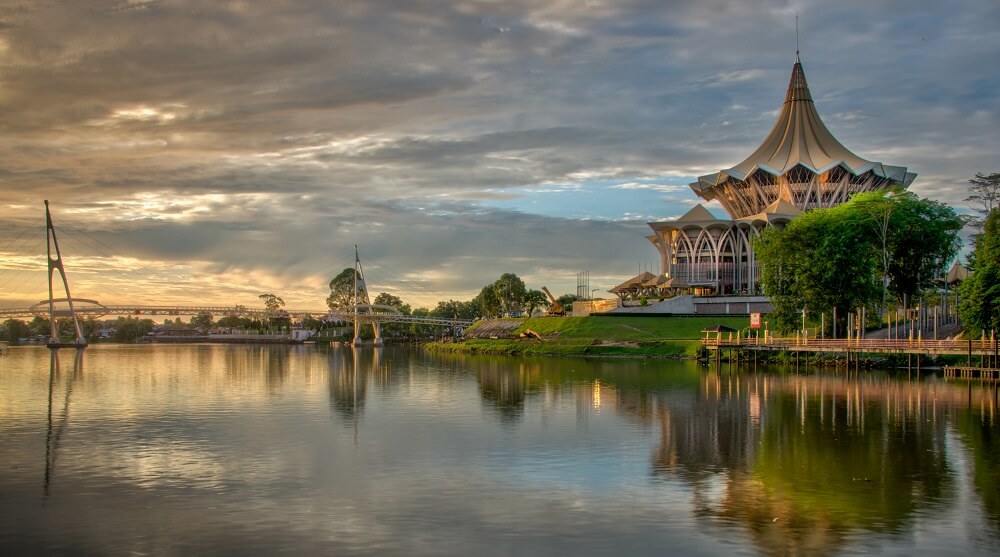 The city is nestled along the banks of the majestic Sarawak River and surrounded by lush rainforests.  A great place to start exploring is by taking a stroll along the picturesque waterfront, lined with charming colonial buildings, vibrant street art, and stunning views of the Sarawak River. Here you can soak up the lively atmosphere, sample the food in a waterside restaurant and also visit some of the city's main landmarks including the Astana, which is the former palace of the White Rajahs, and Fort Margherita, a well-preserved 19th century fort with striking white façade that now serves as a museum offering an insight into Sarawak's colonial past.  To really soak up the local culture, visit The Main Bazaar, an historic street that runs parallel to the Sarawak River, where you'll find shops and stalls offering a treasure trove of handicrafts, traditional Sarawakian textiles and Sarawak pottery plus a raft of cafes and restaurants to sample the local fayre.  On the subject of food, make sure you try a bowl of Sarawak laksa, a spicy noodle soup, which is a local speciality or the delicious flavours of kolo mee (a dry noodle dish), manuk pansuh (a chicken dish cooked in bamboo) and the local Gula Apong ice-cream.
Immerse yourself in tribal life at the Sarawak Cultural Village:
Located to the north of Kuching, the Sarawak Cultural Village Living Museum offers a wonderful insight into the life and culture of the indigenous communities that used to inhabit Sarawak.  Within the village, there are seven authentic houses for visitors to explore, each one representing a major ethnic group in Sarawak. The houses have been carefully replicated to offer a glimpse into the daily lives and routine of the tribes that once lived there.  From the Bidayuh round huts, to the Iban longhouse and the stilt-houses of the Melanaus, each house is unique and fascinating.  Most of the tribes have moved away from civilisation and now live deep in the Borneo jungle, so this is a fascinating way to get a better understanding of their lives.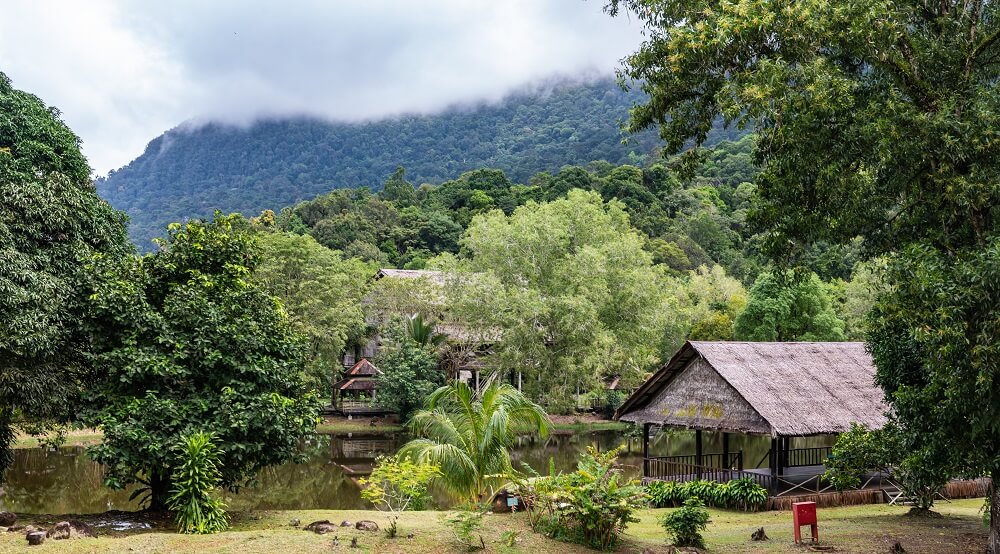 The park offers many interactive workshops where you can learn more about the tribes' customs plus the daily cultural shows are not to be missed, where performers showcase the tribes' dances and traditional costumes.
Sarawak Culture Village also offers a homestay programme where you can choose to stay at one of the ethnic homes, which is a great way to truly immerse yourself.
Explore the underground wonders of Gunung Mulu National Park:
Gunung Mulu National Park is a UNESCO heritage site on the Malaysian/Brunei border that encompasses diverse ecosystems including rainforests, limestone karsts, caves and rivers.  The park is named after its highest peak, Mount Mulu, which stands at an impressive 7,795 feet high, however, it's the park's extensive cave network that's the real jaw dropping feature.  The park is home to some of the world's largest caves, including Sarawak Chamber (the largest in the world), Deer Cave, and Clearwater Cave, which feature huge chambers, intricate stalactite and stalagmite formations, rivers and limestone landscapes.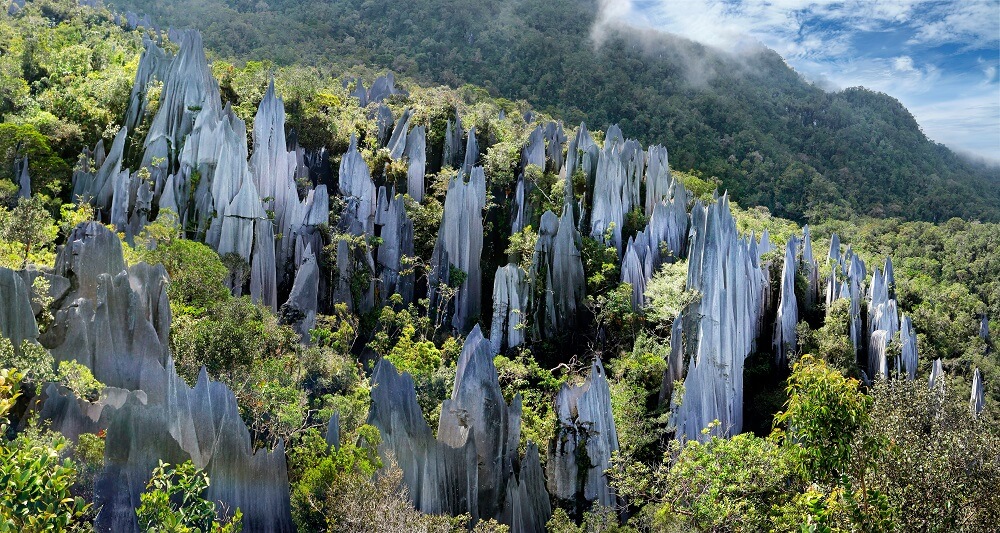 The park and caves are also home to millions of bats.  The best time to catch sight of these remarkable creatures is at dusk, when they leave the caves and hunt for their food.  You can also see rare species including the squat frog and steam toad within the park plus a wide array of other animal and plant species, many of which are endemic to Borneo.
For outdoor enthusiasts, the are many well-maintained trails throughout the park. The Pinnacles Trail is one of the more popular routes for the more experienced hikers, which offers panoramic views of 'The Pinnacles' which is a jagged limestone formation.  The Headhunters trail is also another fascinating route, taking you though lush jungles and local villages.
Bask on Borneo's Blissful Beaches:
While Borneo is renowned for its orangutans and lush rainforests, its beaches remain somewhat of an undiscovered gem yet are often considered some of the best beaches in Malaysia.  The pristine stretches of shoreline, boasting soft white sand and breath-taking panoramic views, offer a blissful escape for beach lovers and are an ideal complement to a multi-centre holiday in Malaysia or other nearby countries, combining exhilarating rainforest treks and/or city-life with some much-needed beachside relaxation.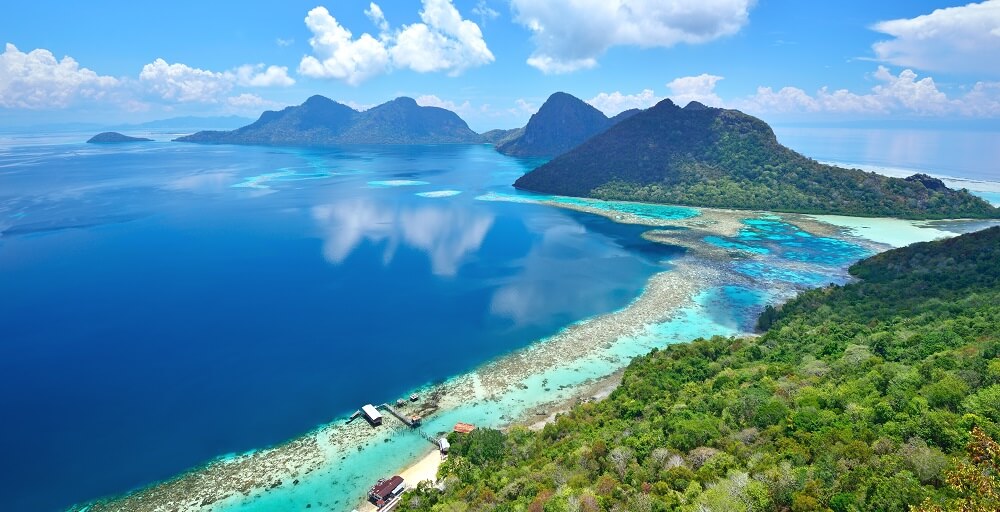 Among the array of beautiful beaches in Borneo, a few stand out as our favourites. Tanjung Aru in Kota Kinabalu, with its powdery white sand beaches, offers picturesque surroundings stunning sunsets and some great hotels, perfect for unwinding and soaking up the sun after a rainforest trek.
Another great beach destination is Pantai Dalit Beach, nestled amidst 400 acres of tropical vegetation, it's an idyllic spot for beach enthusiasts and nature lovers alike. The lush greenery provides a stunning backdrop as you bask in the warm golden sunlight and listen to the soothing waves of the South China sea.
For those seeking tranquillity and a touch of seclusion, Pom Pom Island offers a peaceful ambiance and fabulous beaches. Not only does it have one of the best island names we've come across (who doesn't love a pom pom?!) it also offers an underwater paradise for snorkelling and diving enthusiasts. You'll love to explore the vibrant coral reefs that surround its shores, teeming with stunning marine life.
Embark on an Emotional Encounter with Turtles:
Immerse yourself in the mesmerising world of turtle watching on 'Turtle Island', located 40 kilometres north of Sandakan. Turtle Island (also known as Selingan island) is one of the three islands within Turtle Island Park and is renowned for its abundant population of green turtles and hawksbill turtles, which grace the islands' shores to lay their eggs.
'Turtle Island' is the largest of the three islands and the main destination open to tourists, who get a unique opportunity to witness the nesting and egg-laying process of these amazing creatures.  Also, if you're lucky, you'll witness the hatchlings make their way to the vast sea to make their onward journey – a truly humbling and somewhat emotional experience!
The conservation efforts on Turtle Island aim to protect the turtles and their vulnerable nests, and visitors have the chance to learn about these initiatives and gain a deeper understanding of the challenges turtles face in their life cycle.
Rest your weary legs and cruise along the Kinabatangan River:
If you need to put your feet up and take a break from trekking through rainforests, embarking on a boat ride along the majestic Kinabatangan river is the perfect way to continue your adventure and encounter the diverse wildlife along the river whilst you sit back and relax.  Most tours to the river start from Sandakan, from where you will be transported through dense jungle, limestone caves, and enchanting mangrove swamps, each offering a unique ecosystem and an abundance of wildlife encounters.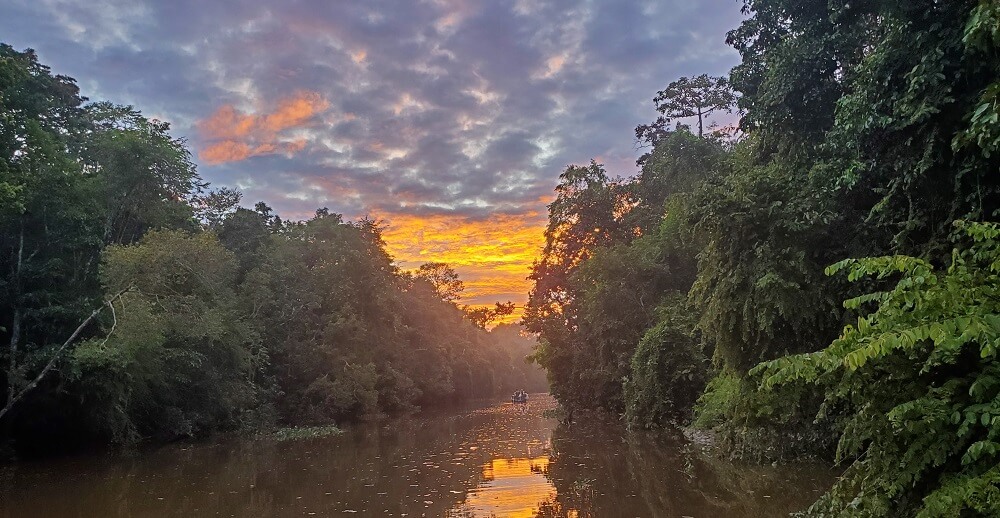 One of the main highlights of the Kinabatangan River is the opportunity to witness the iconic pygmy elephants in their natural habitat. These gentle giants, known for their smaller size compared to their African counterparts, can often be seen along the riverbanks as they graze and play in the water.  Another resident of the Kinabatangan is the proboscis monkey, with their distinctively large noses and potbellies.  You'll also catch sight of gibbons and a plethora of bird species.  If you're lucky you may even encounter an orangutan along your river journey.
Whether you're seeking encounters with orangutans, immersing yourself in tribal life, exploring magnificent caves, trekking through rainforests or simply relaxing on pristine beaches, Borneo has something to captivate everyone, and a trip to this fascinating island will most definitely create memories that will stay with you long after your holiday ends.
If you would like to embark on an adventure to this extraordinary country, please get in touch with our travel experts who are ready to help you create your ideal holiday.
Natural Beauty Guides
Malaysia Guides
Guides by this author
Natural Beauty Guides
Malaysia
Other Guides from this author
Why choose eShores?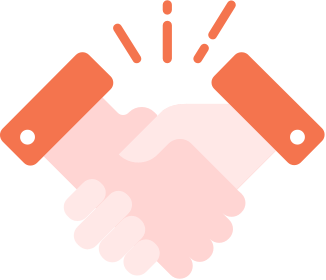 One to One Service
Our experienced personal travel consultants will ensure you find the most suitable holiday, whilst taking care of every last detail. Everything from start to finish will be effortless.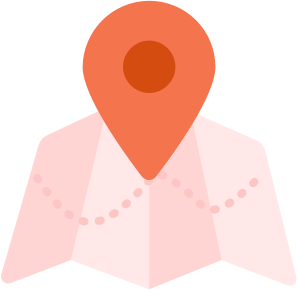 100% Tailor Made
We can use any hotel, in any destination, so we will craft an itinerary to suit your exact needs. Also, as we can provide any itinerary, the only holiday we'll offer, is the one that's right for you.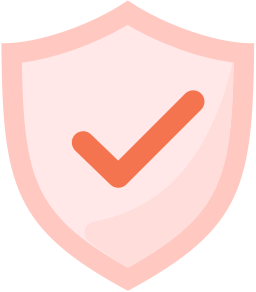 Fully Protected
Our ATOL bonding provides you with the financial protection you need and as a member of the Travel Trust Association, you'll have 100% financial protection. Covering you for any eventuality.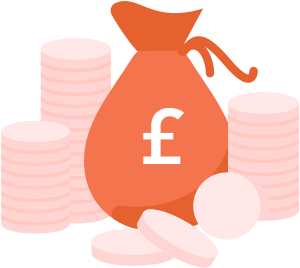 Competitive Pricing
As a tour operator & travel agent, we'll search the market to ensure that we find you the best price. Also as an online business, we can ensure our prices are as competitive as possible.
Excellent
4.93

Average
2197

Reviews
Hazel

We have recently returned from a multi centre holiday in Thailand. Everything went smoothly as planned, the hotels were all lovely. We would definitely recommend eShores and would book through them in the future. Thanks to Laura who organised the trip for us.

Posted 3 weeks ago

Heath

Been using eshore for several years,always come up with requirements we need.Always happy to rearrange. Staff are very knowledgeable and we always use Leanne as our point of contact. Experts for multi centre holidays.

Posted 1 month ago

DavidHurst

I booked two holidays in 4 months with Dave at eshores. First one a 16 day trip around Vietnam north to south which included numerous flights and taxis. My second holiday was in October traveling around Vietnam again and Cambodia. Every hotel in both countries was spot on, every transfer went smooth with no problems. I'll Definitely use eshores again and thanks to Dave who arranged everything, a fantastic experience 👍👍

Posted 1 month ago

Parr

Recently booked a four centre holiday to Asia. The process was straightforward and seamless. Rob, the agent who dealt with our requirements was extremely helpful and not pushy. He was very easy to talk with and seemed genuinely interested in our plans. He managed to put together exactly what we wanted and at a great price.

Posted 1 month ago

Horan

Andy at eshores has been great, he worked hard to meet all our needs and went the extra mile for us! We're looking forward to a great Honeymoon!

Posted 1 month ago

Jones

As always Michelle mainly but with some help from Leanne have once again booked an hopefully (as not yet travelled) amazing customised trip to America next September with our family this time.

Posted 1 month ago

Canning

First time I have used eshores and it won't be the last. Emma was so helpful in booking my 3 centre holiday to Portugal. Really pleased with accommodation selected and the overall cost. Emma was very quick to respond with different options and I'm looking forward to our holiday next year. I highly recommend this company

Posted 1 month ago

Hanagarth

We have just booked a trip to the Far East having previously used this company twice, Vietnam/Cambodia and a Road Trip in the USA. Both trips were problem free with all aspects going to plan. Easy to talk to and never pushing for a decision. A lovely company , thank you Dave for your time and assistance.

Posted 1 month ago

BillRoberts

We booked what appeared to be a busy holiday to South Africa and Mauritius. This consisted of five different fights and hotels with the various transfers included. Rachael organised the holiday for us and every aspect of the trip went well. Took a lot of the stress out and allowed us to have a fantastic holiday. Friendly,Professional service with professional staff. Will use them again.

Posted 1 month ago

JulieDavidson

All went well on our recent NY trip booked through Matt at EShores. Worth noting: -Newark Airport and Train Station great with transfers on the NYP Train (about 1 hour) to and from Penn Station/Airport Terminal (easy!) -Sanctuary Hotel great location and staff! Room and breakfast spot on. -Brooklyn Bridge walk back great, 1 stop over on subway as suggested. -United Airlines great - direct to and from Edinburgh! Recommended -weather spot on, temperatures just like here. Thanks for all your help and advice. Julie and Georgia (21st birthday girl!)

Posted 1 month ago