Having just 24 hours to explore bustling capital isn't a lot of time, so it is vital to have a plan to pack in as much as possible. That is because Kuala Lumpur, or KL as it is known to its friends, has several distinct areas, each with its own personality and attractions.
The central business district, for example, is an area of impressive skyscrapers and modern buildings, while Bukit Bintang is a place for entertainment and eating. Head to Merdeka Square for colonial era buildings and a sense of KL's history or Chinatown to grab a bargain on Petaling Street.
With just a single day at your disposal, it is advisable to decide what your priorities are to see in terms of sights and use the monorail to get to different areas of the city to see them. Planning in advance will mean that you don't need to double up on yourself and return to a part of the city you have already explored.
Read on for an example of the perfect day in .
Get in line
Rise early and head to the Petronas Towers to get in line to secure one of the 1,700 tickets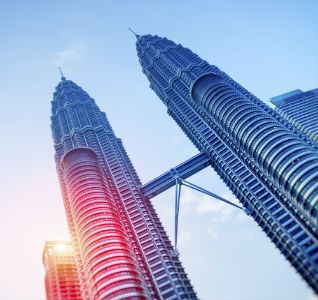 that go on sale each day. These are sold from 8.30am, but people start queuing several hours beforehand, so it is worth getting a good spot in the queue to get a place on a tour departing in the morning.
This will allow to take the lift up the iconic landmark and venture along the Skybridge on the 41st level. From here there are stunning views of KL, which will help you to get your bearings. Going up again further, visitors can go up to the 86th storey, where there is an excellent observation deck. Each tower actually has 88 floors, but these top ones are the preserve of the Petronas chief executive officer.
Raising the flag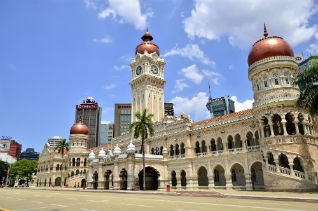 Use public transport to get to the Merdeka Square area of the city, where the union flag was lowered in 1957 and the Malaysian standard raised in its place. To this day, the independence that was declared on that historic day is celebrated with the tallest flagpole in the world towering 100 metres above the square and surrounding buildings.
Interesting sights to explore include the Sultan Abdul Samad Building, Royal Selangor Club and the Masjid Jemek Mosque. The National Textile Museum can be found at one corner of Merdeka Square and the Kuala Lumpur City Gallery is just opposite. Here you can learn about the history of the metropolis and the nation as a whole, as well as seeing an impressive presentation based around the centre's scale model of KL.
Bag a souvenir
On the way back from Merdeka Square, stop by the Central Market, which has been the site of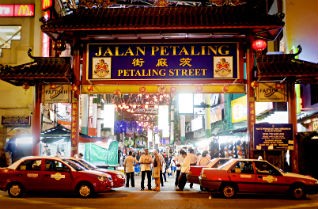 trading and bargaining since 1888. This expansive covered area is the place to purchase everything from batiks, kites and calligraphy to food, jewellery and fridge magnets.
Another fantastic shopping opportunity nearby is Petaling Street, right in the heart of Chinatown. This is the place to go if you want a replica designer handbag or Rolex. Even if you don't intend to make a purchase, it's a fascinating place to people watch.
Dine on Jalan Alor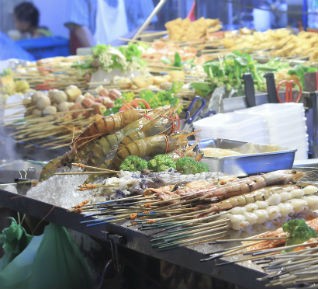 No trip to KL is complete without eating on the city's best food street – Jalan Alor. Spend some time walking its length, checking out all of the food options on offer, whether you fancy Thai, Chinese or Malaysian dishes, all of the country's culinary influences can be found here. Sit at one of the plastic tables and enjoy nasi goreng, butter prawns and steaming bowls of laksa. Then finish it all off with a portion of durian ice cream.