If you're keen to get up close and personal with some of the continent's most iconic animals, take a look at our suggestions of the top wildlife experiences you can have in Asia. We've focused on activities in Thailand and Malaysia, as these are among the most popular Asian destinations, but there are plenty more to discover elsewhere.
Observe orangutans: Where: Borneo, Malaysia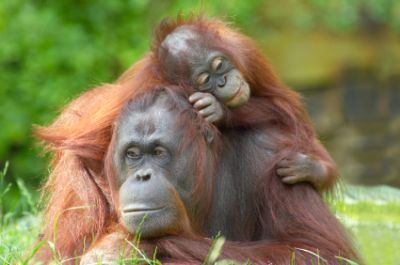 Orangutans are one of the most loveable primates and their plight has been publicised the world over for many years now. A combination of habitat destruction and poaching has left the wild population extremely vulnerable, but conservation efforts on in particular are helping these gentle creatures to recover.
The Sepilok Orangutan Sanctuary in the Sandakan region is the perfect place to come to if you want to see these charming apes in their natural environment. This place is, first and foremost, there to rehabilitate orangutans who have been injured or freed from captivity.
As a result, visitors are not allowed to interact directly with the primates, but there are incredible opportunities to see them in the forest reserve that makes up much of this safe haven. There are two feeding sessions per day, where staff provide the orangutans with milk and bananas. Travellers can follow a boardwalk to a special viewing platform, from where you can see the orangutans as they feed.
Staff at the centre purposefully keep the food on offer bland and repetitive – they don't want the orangutans to become reliant on this for survival – so there are no guarantees that you'll see lots of these gentle primates on your visit. Long-tailed macaques will often arrive to take advantage of the free food on offer as well, so you are likely to see them during your visit.
Swim with giants of the ocean: Where: Koh Tao, Thailand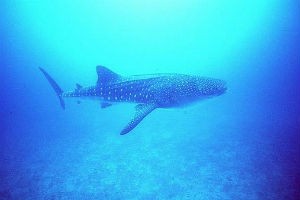 Whale sharks are the biggest fish in the ocean and are one of the most majestic creatures to glide through the deep blue sea. Any diving enthusiast is likely to want to see one of these during their time in the water and there is certainly a chance that you may get lucky if you visit Thailand's Koh Tao.
These gentle giants, which feed on plankton, can be seen in the waters around the island between March and May or in September to November, although there are rare sightings at other times of the year too.
Growing to a length of over 12 m, they are truly massive and to fully appreciate their size, you need to see one for yourself. There are many dive operators on Koh Tao who run trips to search for the whale sharks in the main season – the key thing to remember, however, is that it's pretty much entirely down to luck.
Sites such as Chumphon Pinnacle and Southwest Pinnacle are among the best places for whale shark sightings and can be easily reached from Koh Tao, as well as the neighbouring islands of Koh Samui and Koh Phangan.
Encounter elephants: Where: Chiang Mai, Thailand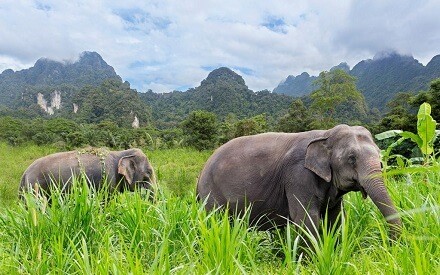 When many people think of Thailand's wildlife, elephants are the first animal to spring to mind. These gentle giants play a big role in the country's culture and heritage and, for many travellers, the chance to interact with them is a real highlight.
There are various sanctuaries and reserves in and around that take care of elephants that have been rescued from a range of situations, including circuses and illegal logging operations. As the majority of these animals are domesticated, they are unable to be released into the wild. However, their mahouts and other volunteers at the centre give them an enriching and exciting life – and visitors have the opportunity to interact with these gentle giants.
Whether you just spend an hour or two at one of the sanctuaries, or dedicate an entire day to caring for an elephant, you will have a memorable experience. These creatures radiate kindness and spending time in their presence is incredibly soothing, whether you're going for a short ride into the jungle, or scrubbing them down in a shallow stream.
Be surrounded by beautiful butterflies: Where: Kuala Lumpur, Malaysia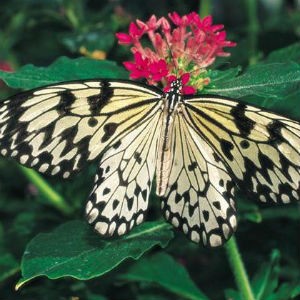 Malaysia's vibrant capital Kuala Lumpur may not be the first place you associate with an animal encounter, but venture into its Butterfly Park and you will come across dozens of species of beautiful butterflies.
This tranquil environment spans 80,000 sq ft, making it the largest butterfly garden in the world. During a visit here, you can not only see some 5,000 of the winged insects fluttering from plant to plant, but also a range of other exotic creepy crawlies, koi carp in the pools and even freshwater turtles.
Simply wandering around this little slice of paradise is a treat, especially if you've been exploring the streets of Kuala Lumpur for a day or two.