You could be forgiven for thinking that a holiday in Florida would basically involve huge seafront hotels and endless theme parks.   But, if they don't really float your boat, look at bit closer and you will discover the Sunshine State has unspoilt wildlife and scenery, making it an incredible holiday destination – even without a trip to see any giant mice!
Much of Florida's southern tip in dominated by the Everglades, a huge natural landscape of swamps and marshes and home to extraordinary creatures including alligators, crocodiles, manatees and bottlenose dolphins.  Much of this ecosystem –  with its 350 bird species and 50 types of reptiles – is protected by the Everglades National Park. The park is heaven for lovers of the great outdoors, with loads of nature to watch, tons of trails for hikers, and sailing, snorkelling and diving for watersports fans – plus beachcombing and relaxing for those who want a 'proper' holiday too.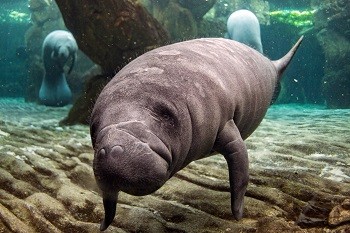 Or, you could explore two hours north-west of Orlando, at the Crystal River Preserve State Park on the Gulf coast.  Here you can kayak, hike and cycle along its 20 miles of coast, as well as swim with the extraordinary Manatees at the Wildlife Refuge.  Home to a large population of these docile 'sea cows' they can grow up to 13ft long and weigh up to 90 stone!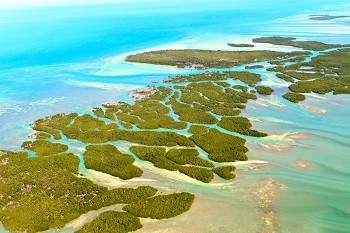 South of the Florida mainland is the stunning archipelago of the Florida Keys.  At the top end, nearest to Miami, is the Biscayne National Park which is perfect for kayaking and scuba diving.  Or visit the Florida Keys National Marine Sanctuary where on the sandbar zone you can snorkel on the world's third largest coral reef and swim with dolphins!   To the west is the Big Cypress National Preserve with over 700,000 acres of forest, and if you are lucky, you might see the elusive Florida panther.
In the far north-east of the state Amelia Island is one of Florida's best kept secrets.  Almost on the border with Georgia, the island boasts 13 miles of pristine beaches and acres of nature reserves and wildlife. It is a gem of an island, perfect for relaxing holidays with its easy Southern charm.
Another idyllic holiday location, this time on Florida's Gulf coast is Anna Maria Island.  Just seven miles long and again home to a nature reserve and miles of powder-fine white sand, this island is seriously laid back.  Life seems to slow right down when you cross over the bridge from the mainland, along with the 25mph speed limit in many places.  With dolphins frolicking off the coast, sea turtles nesting on the shores and seahorses in the mangrove roots, this is definitely unspoilt Florida.   You'll also find brightly coloured houses with clapboard fronts and rocking chairs positioned to watch the world go by – this is an idyllic place to unwind!
If you're interested in seeing a bit more of Florida than just Orlando, take a look at our  and the to extend your visit.