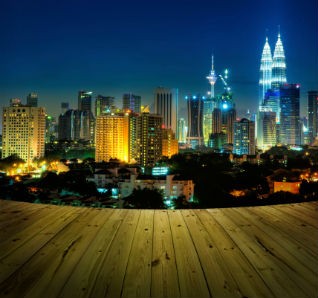 is a sprawling mass of fascinating culture, diverse architecture and beautiful green spaces. A city that barely closes one eye, let alone sleeps, Malaysia's capital is a melting pot of diversity that regularly draws tourism from all parts of the globe.
Starting out life as a Chinese tin-mining settlement back in 1857, the city has since grown into one of the world's most intriguing metropolises. Drawing influences from British Colonialism, China, India and Islam, the city itself is a cultural phenomenon, which is one of the reasons it's so popular with travellers.
Indeed, Kuala Lumpur, or KL, is certainly a city with many sides to it. In this guide we'll show you a few of those sides so that you know what to expect during your visit to this truly unique destination.
Old town/ old city centre
Not to  be mistaken for the Kuala Lumpur City Centre (KLCC), the old town is the beating heart of KL's rich history and colonial heritage.
Close to the Klang and Gombak River confluence, where the city began its life, you will find the colonial administrative district, the architecture here should be a dead giveaway.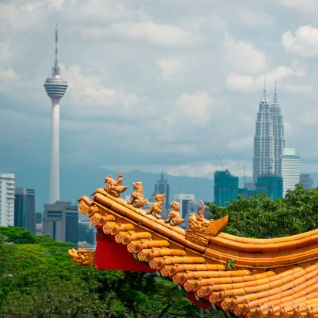 Places of interest include Dataran Merdeka (Independence Square) where the country's independence was declared and the Lake Gardens, a beautiful, open space containing lush topiary displays and water features.
As a predominantly Islamic country, there are also some fabulous religious places of worship to visit in the old town. The Jamek Mosque, with its Mogul design and three incredible domes is a must, whereas the Masjid Negara is an example of unique Malay-Islamic architecture that is hard to come by, even in KL.
To the east of the Klang River, still in the same district, lies Chinatown, where things take a turn for the oriental.
Chinatown
KL's traditional commercial district is more widely known as Chinatown among locals and tourists alike. If you're looking for a bargain, this is the place for you. The small, winding streets are packed full of stalls selling all manner of Chinese goods and services.
During the day, the Petaling Street-based market is a hub of activity as locals haggle and barter their way to the best deal. And at night, the action continues as the area transforms into a popular night market.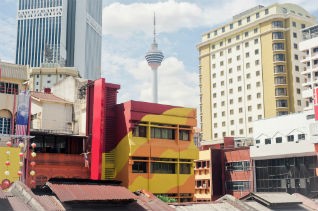 Here you'll find Chinese culture, shops, and food as well as a few popular tourist attractions.
Again, there are a number of religious sights that are well worth your attention in this part of KL. The Sri Mahamariamman Temple is a delightfully ornate Hindu place of worship with a long, rich history.
The starting point of the Thaipusam pilgrimage to the Batu Caves, dedicated Hindus would begin their journey here by attaching a portable altar to their skin with 108 lances.
There's also the Sze Ya Temple located nearby, which is the oldest Chinese temple in all of KL. Dedicated to Shen Kong, guardian deity of the local miners, this religious monument is another fantastic reminder of the diversity that you will find in KL.
Little India
Like China, India has also had a huge impact on the culture of KL and nowhere is this more apparent than in Little India.
This part of the city is tiny in size, but the colour, atmosphere and noise more than make up for its small stature.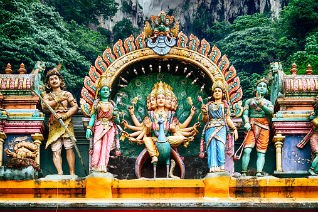 The main road of the area is lined with shops and eateries that sell all things Indian, from a delicious Madras to intricate textiles from the sub-continent, you'll be forgiven for thinking you've left all together!
Golden Triangle
KL's business district is the place to go for the modern side of the city. Here you'll find extravagant shops, a diverse nightlife scene and the iconic Petronas Twin Towers.
There is culture here, but the main draws are certainly centred around spending your holiday money.
For shopping, head over to  the Bukit Bintang where you're pretty much guaranteed to find what you're looking for and a trip to Jalan Alor is a must for any foodie, as this thoroughfare is the street food centre of Malaysia and offers something to satisfy every taste