Although autumn sadly marks the end of sunny days and BBQs in the UK, in it ushers the beginning of a very exciting period of the year, namely the grape harvesting season.
Indeed, over the course of September and October all those delicious Spanish grapes are picked and primed, ready to fulfil their life's mission and become a tantalizing bottle of wine.
But it's not actually the harvest that's the best part of Spanish autumn – oh no, far from it! It's the plethora of wine festivals that will readily accompany this vast agricultural event.
What better way to spend a break over in Spain than by tasting, drinking  and then drinking some more of the country's finest wines?
If you're salivating just reading this, then these are a few festivals you don't want to miss this year.
Logroño Harvest Festival
Fans of Rioja, won't want to miss the Logroño Harvest Festival which starts on the 21st September this autumn.
As the capital of La Rioja region, lovers of this unique grape will get to sample the area's best wines alongside some traditional regional cuisine.
Stomping grapes and other special activities also make up the festivities as La Rioja's 600 vineyards celebrate the new harvest in style.
Cava week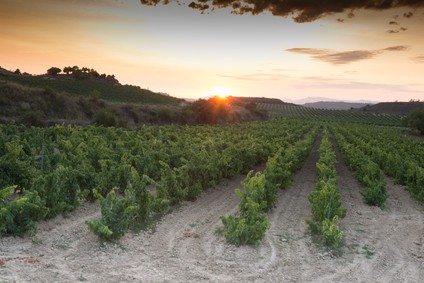 Red not your thing? Then head over to Sant Sadurní d'Anoia for a little sparkling wine indulgence at Cava Week.
Not surprisingly, it's all about Cava here as the Catalonian region goes crazy with an entire week dedicated to the delicious, fizzy tipple.
As well as wine related activities – plenty of which involve consuming the odd glass – there's also  a number of Cava-themed fun activities. To pick a few, there's the crowning of the Cava Queen, hundred-person bicycle race as well as live music and art exhibitions throughout the week.
The Montilla-Moriles Wine Trail
Over in the Cordoba region of Spain, you don't have to settle for a festival, you can take an entire wine-themed trail!
The Montilla-Moriles Wine Trail lets you get fully immersed in the wine making experience through the region's history, culture and unique wine production techniques.
As well as this, there's plenty of opportunity to taste the full-bodied wines that the area is famous for. Step into the heart of Andalusia, grab a glass and sip until your heart's content – who says you can't enjoy yourself in autumn?