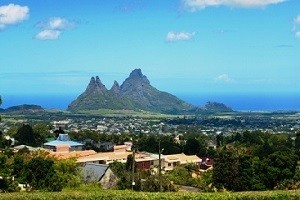 Get away from the cold weather and dark evenings at home and escape to a beautiful beach this winter.So, where's the best place to spend Christmas on the beach? Where's hot in February and March when we haven't seen the sun for months? But also when are the monsoon seasons and where should you avoid?
To start with, if you like your winter sun really sizzling then you are probably best off going for a long haul destination that is sure to give you the guarantee of sunshine that you are after, along with an incredible holiday.
 is a 12 hour flight from London and is great from May – December but September, October, November are perhaps the best months as its hot but not too hot (averaging around 25- 28C) and at its driest.  With some of the finest beach hotels in the world this is an incredibly idyllic Indian Ocean dream.
is a 13 hour flight from the UK and the islands are ideal between November to March.  There are dozens of islands to choose from that are the stuff of fantasies and you can also combine it with a trip further North to explore more the of the country, be it ancient culture, elephant trekking or the bright lights of Bangkok. Take a look at our for some ideas of whats possible,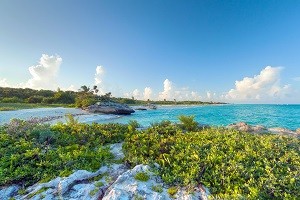 is about 10 hours from the UK and the best time to go to the Atlantic coast, along the Yucatan Peninsula, is between November and March.  It's here that you can enjoy some ancient Mayan culture along with some of the most heavenly white sandy beaches which can easily reach 29C when friends at home are cranking up the heating!
are about a 10 hour flight away too and there's not a bad time to go to these idyllic little islands – although with their paradise vibe they are the perfect antidote to a dark British winter!
 in the winter is mainly milder but still very pleasant and it is a great time to visit the theme parks of Orlando as the humidity in the summer is exhausting.  In February half term it's usually warm in the daytime with very little chance of rain.  You can also combine it with a beach break as it is warm and dry in the Florida Keys or along the Gulf coast where Clearwater, St Petersburg Beach and Sarasota offer miles of pure white sand and a relaxed seaside vibe. You can even combine Florida with some great US cities and national parks, mixing all the bits of the USA you want to see, it to one . As multi centre specialists we can create any itinerary and will help you put together your perfect trip.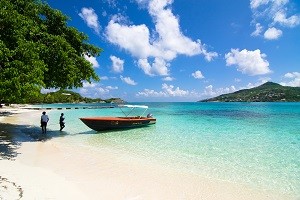 is out of its hurricane season by December and until April it is the driest and least humid so Christmas here would be a dream come true.  There are so many islands to choose from depending on your interests and what kind of experience you are looking for.  and are always popular choices, with great restaurants and plenty to keep you entertained. For stunning beaches there's , and for breath-taking rain-forest landscapes there's  – the list goes on!  All of which would be heavenly winter sun destinations to look forward to and make all your friends very jealous! We're also specialists in creating amazing  itineraries, so if you fancy visiting more than one island get in touch and we'll help create your dream holiday.