America's deep south has a little bit of everything. It has played host to some of the most important moments in US history, created more than a few music icons and given the world flavours and tastes that you just can't find anywhere else.
Down south, it's big, bold and beautiful, and that's just the way we like it. Each state is tied by a sense of history, but separated through their unique cultures and vibrant characters. But don't take our word for it, discover some of that famous southern hospitality for yourself.
Louisiana for the food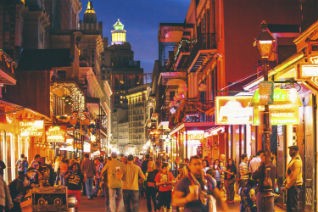 There's no city on earth quite like the Big Easy; it just seems to capture a piece of you upon arrival. From its vibrant Creole culture and party spirit to the stunning architecture of the French Quarter and the Garden District, New Orleans oozes character and charm.
While there are so many reasons to visit this city, it's the mouthwatering food that makes the state of Louisiana a must-visit stop on our itinerary.
Iconic dishes like gumbo, crawfish etouffee, po-boys and jambalaya will leave you stuffed and content, but still wanting a little bit more. Expect spicy seafood stews, mammoth French sandwiches and fish so fresh you'll think they're about to leap into your lap.
Plenty of restaurants in the city will serve up Cajun and Creole dishes, but, like everything in life, some are better than others. Here are a few of our top picks: Commander's Place, the Upperline Restaurant, Cochon Butcher and Muriel's on Jackson Square.
Tennessee for the music
Visit the home of the King in Memphis before getting lost in the honky tonk bars of Nashville –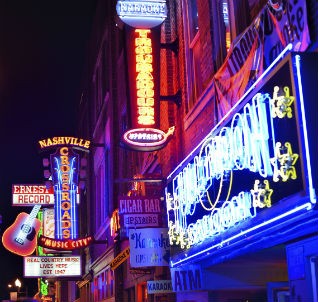 Tennessee is the ultimate state for music lovers.
Kick off your stay in Memphis with a tour of Elvis' estate Graceland and find a few things you might not have known about him. Take an audio tour of Rock n Roll's most famous home before paying your respects at the King's grave.
Next, head up to Nashville, the original Music City, and delve into the past and present of country music. If you're after glamour and bright lights, grab some tickets to the Grand Ole Opry, the world's longest running radio show/country extravaganza; for something low key, pull up a stool at the Bluebird Cafe and lose yourself in the stories of the grassroots songwriters who cut their teeth there.
Mississippi for the history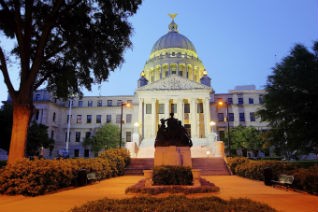 As uncomfortable as it might be to think about, slavery played a huge part in the formation of the deep south states, and one of the best places to uncover this dark chapter of time is Mississippi.
The Mississippi Blues Trail takes you from the cotton fields of the Mississippi Delta into the hearts and souls of those forced to work there day and night. Learn about the Civil Rights movement in Jackson and find out how important the city was for African Americans in the US at the time.
A self-guided Civil Rights tour of Jackson will see you visit and learn about some of the sites that played a big part in the movement, not least the house of Medgar Evers, NAACP Field Secretary, who was assassinated as he strove for the freedom of his people – it's an altogether humbling and inspiring experience.
Georgia for the golf
Georgia is one of golf's spiritual homes, but outside of the Masters, there's also a wealth of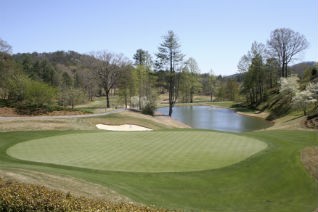 world-class courses where you can practice your swing in the glorious southern sunshine.
Stone Mountain Golf Club is one place that offers an incredible experience to the keenest of golfers. Split over two courses, you can play your way through a total of 36 holes of championship calibre greens which are open to the public.
As well as the golf, this club is only 15 miles away from Atlanta, a city known for being the cultural hub of the state and the Stone Mountain Park, a giant granite mountain with a frieze of well-known Confederates carved into its face.
Design your own deep south adventure
The real beauty of the deep south states is that they cover such a large area that you're sure to find something that you love. It's also perfect for a – call us today and we'll help you put together your dream itinerary.