For many, the idea of paradise would look a lot like .With crystal clear waters, perfect beaches, incredible scenery and rum that is famous the world over, it's easy to see why the Caribbean hotspot is a firm holiday favourite.
Indeed, it's these characteristics that see tourists flock to Barbados in their thousands every year; however, there is much more to this little island than fabulous weather and gorgeous beaches.
The waters around the former British colony are known to be some of the clearest in the Caribbean, and, as such, they are perfect for diving and snorkelling.
Beneath the waves, you'll find a kaleidoscope of vibrant colour, exotic sea life and the remains of numerous sunken vessels.
If you've got a sense of adventure and want more than just a beach holiday, then read on to find out the best places in Barbados to experience the wonders of the deep!
Carlisle Bay
Just off the south-west tip of the island, divers will find Carlisle Bay, the final resting place of many a sunken ship.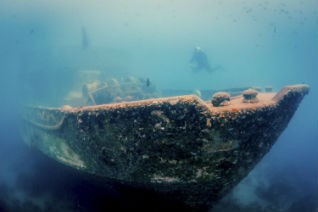 There are four main wrecks here that make the area particularly good for exploring the ocean floor! The C-Trek, Fox, Berwyn and Eilon now call this historic bay home and their close proximity has inadvertently created a fantastic playground for divers.
These sunken giants now play host to a plethora of different species, making wildlife spotting very easy for explorers! Seahorses, shoals of colourful fish and much more await divers of all skill levels in this ships' graveyard.
Friars Crag
Located near to Carlisle Bay is Friars Crag, home to another huge wreck that is a must for anyone intending to explore the depths around Barbados.
Back in 1984, a 100ft Dutch freighter sank close to a fantastic reef, creating yet another amazing place to scuba dive. The close proximity of the reef and the wreck creates an intriguing juxtaposition between the natural and the man-made world.
Bell Buoy
Again, Bell Buoy is located just off the south-west of Barbados – there's certainly something in the water down there – so you don't have far to go for yet another incredible dive site.
Here, nature takes over as a huge-dome shaped coral reef takes centre stage. You'll get to experience a number of different coral environments here, from sloping corals to the brown coral forests that cover the area.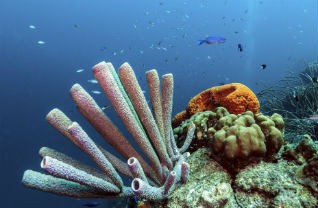 Varying in size, the reef can be anywhere between 20 to 60 ft, giving you plenty of coral to explore! You'll have a lot of company in Bell Buoy, as the reef is home to thousands of tropical fish shoals, gracefully darting around among the colourful outcrops of coral.
This dramatic pageantry of life on the reef adds to the incredible experience you're sure to have diving here.
Maycocks Bay
For the chance of spotting some bigger marine life, head up to Maycocks Bay, which is located further north on the west coast of Barbados.
Here, you'll have the chance to meet a menacing-looking barracuda school face to face or witness the serene beauty of a solitary ray gliding by, as well as being able to explore a wide range of coral reefs.
The unique layout of this dive site makes it particularly popular. The large reefs are split up by expanses of pure, white sand, creating a truly breathtaking wilderness that you have to see with your own eyes.
Snorkelling with sea turtles
If you don't fancy the idea of diving deep into the sea, Barbados also has some of the most impressive snorkelling  opportunities in the region, and one of the best [rep] things you can do involves getting up close and personal with a sea turtle!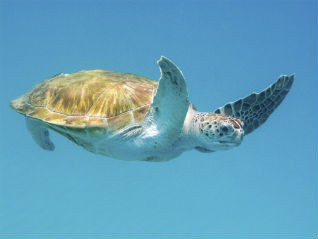 The waters around the island are home to hawksbill and leatherback turtles, making it very easy to snorkel with these friendly sea reptiles.
An experience with these fascinating little creatures should be top of your list of things to do on your holiday to Barbados as the island is one of the best places in the world to take such a unique trip.
To have the best experience of this, there are many tour operators that take parties out to turtle hotspots on catamarans for the day. There are many different options with regards to length, area, equipment and price so make sure you shop around to find the right deal for you.