From the sunkissed beaches of southern California to the frozen plains of Alaska, this fascinating country is packed full of interesting places to visit and explore.
And some of the most magnificent destinations lie in the many national parks the US has to offer.
Indeed, the scenery and surroundings of these parks are powerful enough to stir a sense of adventure in anyone that enters their vast boundaries, but what else do we travel for if not for experiencing that very feeling?
To list all of these natural wonders would take an entire series of features, so in the interest of your trip and the timeframe you may be working to, we've put together a few amazing parks that are within reasonable travelling distance of one another.
Zion, Utah
Utah is blessed with an abundance of amazing national parks and so it's only right that one makes it onto our list.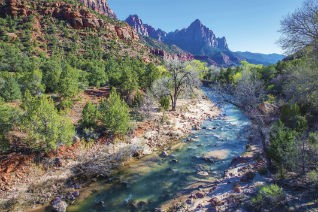 Zion is the state's most popular park and it was also the first one to achieve national park status.
The park's centrepiece, the Zion Canyon, is an absolute must see – although it's really impossible to miss. At 15 miles long and 800 metres in depth, the canyon slashes through the valley walls of Navajo sandstone to beautiful effect.
Indeed, the most remarkable thing to note is the rich, reddish colours of the rocks that make up the sheer cliff sides of the canyon.
Here, it's all about standing at the bottom and gazing up – a contrast to other parks in the area, as you'll find out later.
There are plenty of walking trails to keep tourists occupied, as well as a few landmarks not to be missed. The trio of Emerald Pools, and the Weeping Rock are popular favourites, but it's the Canyon Overlook at sunset that really captures the imagination.
Grand Canyon National Park, Arizona
A place that needs no real introduction, the Grand Canyon National Park is home to one of the most iconic natural phenomenon in the world, nevermind the US!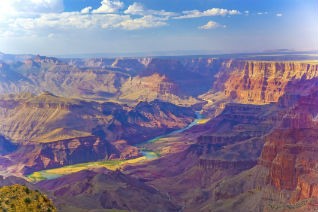 Even if you've never been, chances are you can close your eyes and imagine this famous gorge, but to see it in person is truly a remarkable experience, one you will never forget.
Vast, beautiful, magnificent, awe-inspiring, and humbling, are just a few of the adjectives you might use to attempt to describe the Grand Canyon but, ultimately, you'll probably be left speechless.
The South Rim Trail is one of the most popular ways to see this landform in all its glory, however, there is also the Rim Trail, a less popular, moderate hike and the Bright Angel Trail, for those who fancy more of a challenge.
Channel Islands National Park, California
Our next stop takes us to the Golden State, for something a little different. The Channel Islands (no, not Guernsey and Jersey) lie 11 miles off the coast of California and are the place to be if you have an interest in fascinating flora and fauna.
Comprising eight islands, five of which actually make up the park, the so-called 'North American Galapagos' is home to 150 unique species, some of which can be found nowhere else in the world.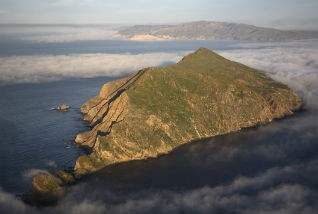 The sea surrounding the islands is also a hub of wildlife activity, with sea lions, whales and elephant seals all known to converge around these rocky outcrops.
By boat, the trip takes around an hour, making it worth the while of any nature enthusiast.
For a good look at literally thousands of sea lions and elephant seals, head to San Miguel Island's Point Bennett and prepare to be amazed by their sheer numbers – and the noise they make!
Around summer time, you might also get to see a pod of blue whales that frequent the waters around the islands – need we say more?
There's also a great deal to do for outdoor thrill seekers including hiking, diving, kayaking and camping, to name but a few.
Yellowstone, Wyoming
Last but not least, we head up north to Wyoming's Yellowstone park. Famous for hot springs, giant geysers and volcanic terrain, this natural masterpiece is another example of the incredible diversity on show in America's national parks.
Old Faithful is a must-see for any trip to Yellowstone. This predictable geyser can spray boiling water up to 150 feet into the air, a spectacle not to be missed – and chances are you won't if the icon's name is anything to go by.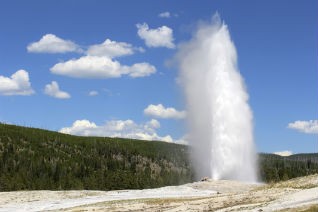 As well as this incredible natural water feature, the park boasts a large number of mudpots, fumaroles and hot springs, which has made the park one of the most diverse areas on the planet for this type of land formation.
There are some 10,000 thermal features here, making the landscape a truly unique place to visit. The park's beauty is supported by the magma activity that lies beneath the ground. Without this heat, these intriguing geothermal entities would not exist to wow the thousands of people that visit Yellowstone every year.
The park is also known for its variety of large American mammals, earning it the name 'the American Serengeti'. There's a good chance you'll see the formidable grizzly and black bear species, while there's also elk, moose and bison to spot.
Some 100 grey wolves also inhabit the park, but these secretive creatures are much harder to catch a glimpse of.
Take your pick
Like we said, the sheer amount of wondrous national parks makes the US a fantastic destination for nature lovers – and we've only just scratched the surface!
Depending on what part of the country you decide to go to and what your interests are, you'll want to pick and choose the places you visit carefully.
One thing is for certain, you won't be disappointed if you include any of the above on your itinerary!
See our section to book your own visit to one of these national parks.