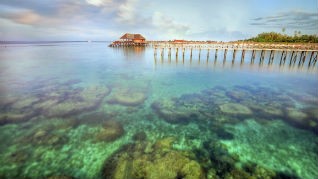 But before you delve into the numerous intricacies that make up the Malay peninsula there is some practical information that it's best to be aware of prior to your trip. To ensure that you spend your Malaysian
adventure worry- free, here's the stuff you need to know!
Do I need a visa?
As a UK citizen visiting Malaysia you will not need a visa. Upon arrival you will usually be given permission to stay for a period of three months, providing you with ample time to explore the country properly.
For longer stays, a visa will be required which can be obtained in the country from a Malaysian diplomatic mission.It's also worth noting that your passport should be valid for a period of six months from your date of entry into Malaysia.
What vaccinations do I need?
Due to the diversity of Malaysia's ecosystem, there are some vaccinations that are recommended for travellers.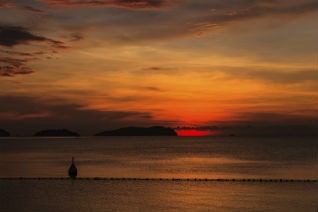 Hepatitis A and typhoid are two of the main ones you should ask your GP about as these can both be contracted through the consumption of food and water.
Mosquitoes are ever present throughout Malaysia and, as such, you should take precautions to avoid being bitten (long sleeved clothing where possible, repellent containing DEET, etc). However, dengue fever occurs all year round and cases have recently been reported in Kuala Lumpur so it's wise to consult your GP about a vaccination.
In coastal areas of the peninsula Malaysia and Malaysian Borneo, malaria risk is low; however, medication is advised for those who intend to go further inland where vegetation is denser. Generally, a course of tablets should be adequate and you can obtain this from your GP.
Protection against Japanese encephalitis could required but you should discuss this with your doctor.
Hepatitis B and rabies vaccinations may also be recommended but you should consult with your GP regarding the places you will be visiting.
As well as this, you should visit your GP to ensure that all your routine vaccinations are up to date. Book an appointment at least two months before your holiday to ensure you have ample time to get any booster shots you may require.
What is the currency in Malaysia?
The country's currency is the Malaysian Ringgit. A common abbreviation you will see for this around Malaysia is RM, which appears before the amount. The word ringgit never changes and is the same for all amounts, for example; one ringgit, 50 ringgit, 1,000 ringgit.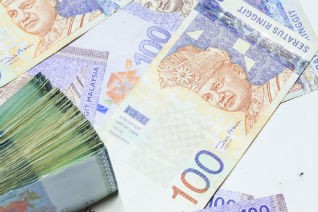 Notes are available in the following amounts: RM1, RM5, RM10, RM20, RM50, and RM100. There are also some coins which a ringgit can be split into; however, as most amounts are rounded up, tourists won't have to deal with these much.
Major cities like Kuala Lumpur are well connected to global banks and so using your Visa or Mastercard should not be a problem. If you are intending to go off the beaten track somewhat then access might be much more limited. If this is the case, make sure you have enough cash to tide you over for a day trip or short excursion.
Also, expect fees when you take money out using your debit or credit card, this could be up to three ringgit per withdrawal. Most ATMs will let you take out up to RM 5,000 (approx £950) but this will also depend on your bank at home.
Always notify your bank that you are taking an extended trip out of the country so that they know the activity is you and not fraudulent.
What is the best time of year to visit Malaysia?
Generally, the temperature in Malaysia hovers around the 30 degrees C mark during the day, varying little throughout the year. This is due to its location in relation to the equator – this also makes the peninsula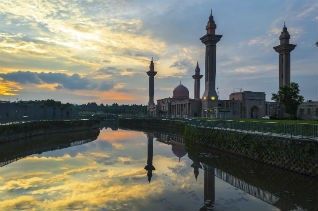 very humid, especially towards the monsoon seasons.
The wet seasons do vary, however, between the east and west of the peninsula and are very different in terms of both severity and time of year.
Afternoon thunderstorms are frequent in the west between April and October. These usually occur in the afternoon and are short, making them little more than an excuse to stay and have another drink in the bar you're lunching in!
In the east, however, the wet season is much heavier and frequent downpours are common throughout November to February. During this time, many of the top beach resorts close for safety reasons, opening again in March.
If you are unsure about which what time of year will best suit your holiday plans, get in touch with our team at eShores. We've got a great deal of experience  when it comes to Malaysia and we'd love to share it with you.
Is Malaysia safe?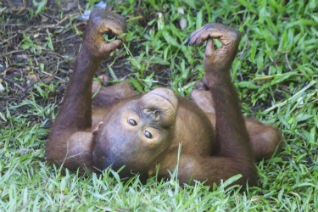 Generally, yes, it is safe for travellers, but like every destination you must use common sense when visiting busy areas and display a certain degree of respect for the locals.
The majority of visitors to Malaysia come and go from the country with only great memories and exciting stories to tell on their return. However, petty crime is common and precautions should be taken to ensure you limit your exposure to it.
Refrain from displaying expensive items and avoid carrying anything valuable that you won't need out on a day trip. Take particular care when out and about with your passport and other important documents.
It's also wise to never keep all your money in one place, so spread it out across your person. That way if you do have your pocket picked or bag snatched, the thief will only get a small amount of your holiday money!