There is so much to see and do that if you are strapped for time, it is so important that you plan ahead and decide on the best way to see San Francisco so that you don't end up missing anything important.
With that in mind, here are some tips on what you should do if you only have 48 hours to visit the city.
Day One
Golden Gate Park
Start your trip with a wander through the world famous Golden Gate Park, although while we say wander, the park does span over 1,017 acres, so you can't really just meander through it if you only have 48 hours to spare!
Highlights in the park include Strawberry Hill, which can be found in Stow Lake. The small island and waterfall is simply stunning and the views are second to none.
If you have children with you, head to the park's playground known as the Koret Children's Quarter where they can explore on their own mini adventure and even enjoy a ride on a carousel!
One of the best ways to take in the park is to participate in a segway tour, which take around two and a half hours to complete with the Electric Tour Company. See the best bits of the park and don't worry about tired legs for the rest of the day – perfect!
Golden Gate Bridge
There is no way you can miss the Golden Gate Bridge, after all it is the city's most famous landmark, connecting the city to the Marin County. Spanning over two miles, the suspension bridge was constructed in the 1930s and you cannot help but be a bit breathless when you see it.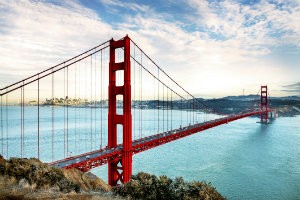 Unfortunately, San Francisco can be very, very foggy down at the Bay area, so it is always best to check ahead that you will actually be able to see the bridge (even though it is so powerful seeing the top of it stretch out from above the fog), especially if you only have 48 hours to spare.
It is highly advised that you see both sides of the Golden Gate Bridge, so you can either hire a bike to cross it, walk across, or catch a bus across to the other side. From here the views are spectacular and well worth the journey.
Fisherman's Wharf and Pier 39
Once you have seen and crossed the Golden Gate Bridge, walk Marine Boulevard towards Fisherman's Wharf.
A very popular attraction, if you love seafood, you will think you have reached heaven. From fresh crab served at outdoor stalls to chowder served in a sourdough bowl, you won't find anywhere else like it and with the city's famous cable cars passing by, Fisherman's Wharf offers the perfect photograph of San Francisco.
Head next door to Pier 39 where you can watch the famous sea lions hanging out. Crowds gather to watch the creatures lay around and cool down by diving into the waters, and they are certainly entertaining to watch.
Once you have seen the sea lions, take a wander around the pier and peruse the shops or watch the street performers entertain the crowds. There are also a number of restaurants on Pier 39, including the Bubba Gump Shrimp Co. Restaurant & Market, which is based on the Oscar winning film, Forrest Gump. Even if it feels a bit gimmicky, it is worth a visit!
Alcatraz
No visit to San Francisco is complete without a trip to Alcatraz, the infamous island that is home to the prison. Also known as The Rock, some of America's most notorious criminals were once stationed at Alcatraz, including Al 'Scarface' Capone, and 'Birdman' Robert Stroud.
While the last prisoners left Alcatraz in 1963, it is one of the most popular spots to visit when in San Francisco, and it is thoroughly fascinating to do so. Using a personal headset, you are free to explore the island and the prison, and actually enter some of the cells to see how confined the spaces were in which the criminals lived in. The kitchen and the courtyard are also very interesting parts of the prison to visit and there are actually some really great views of the San Francisco skyline from the island.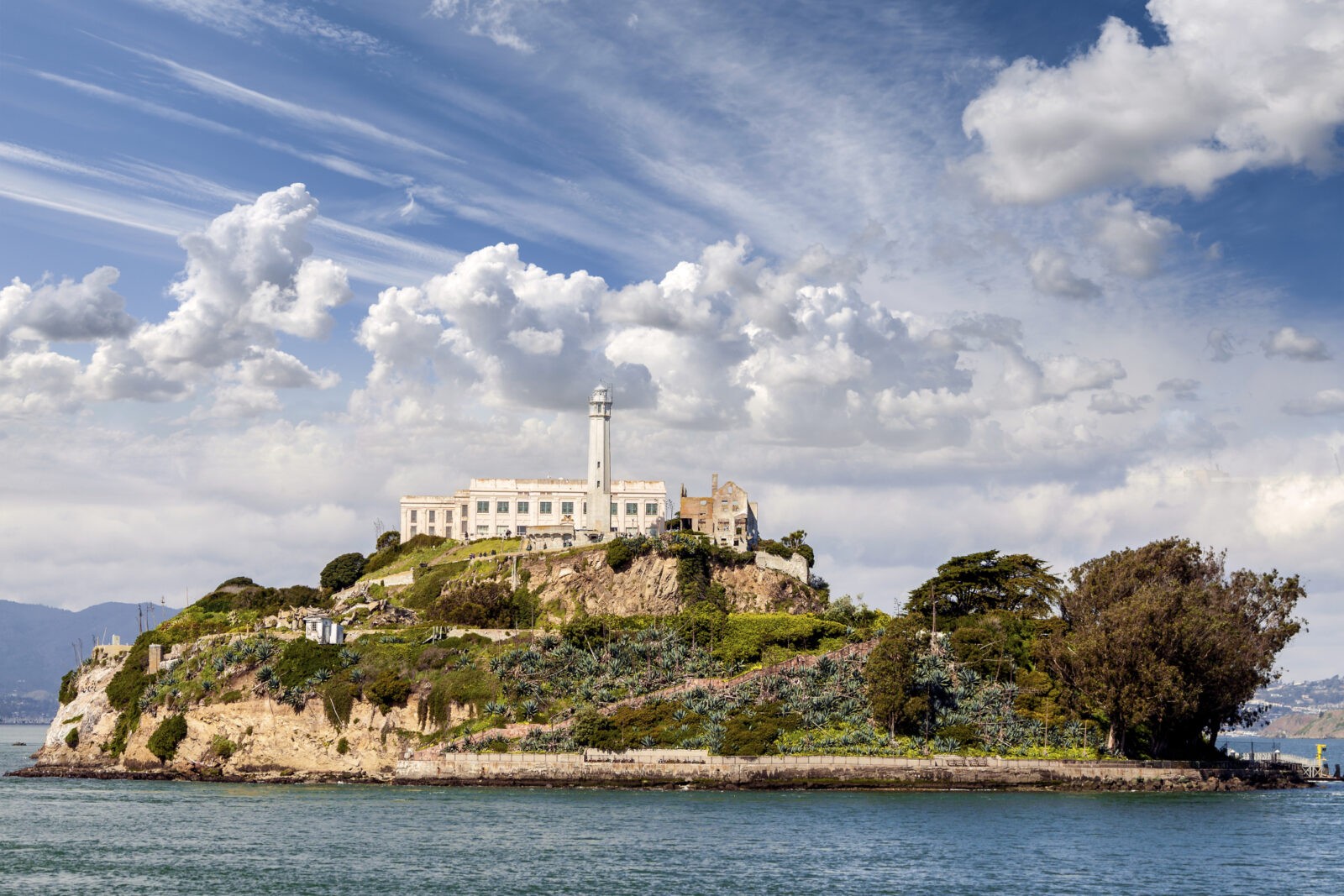 You can tour Alcatraz during the day and at night, depending on how brave you are. However, we must stress that tickets sell very fast for Alcatraz, in fact they can go months in advance, so make sure you book yours the moment you decide to head San Francisco otherwise you may be left disappointed.
Day Two
Lombard Street
Start day two by walking over to Lombard Street, the infamous zigzag road that you often see on the front of postcards.
You can't help but be fascinated and also feel relieved when watching the cars try to tactically make their way down the hill without getting stuck. It has happened before, so fingers crossed it won't again!
Ride a cable car
Walk over to Hyde Street and hop on one of the Powell-Hyde cable cars to get a true San Francisco experience.
The cable cars have become so synonymous with the city that you simply must ride on one, even if you don't really need to. You can even buy Christmas decorations shaped like them to hang onto your tree!
Chinatown
Step off the cable car at Powell Street and Clay Street, then head over to Chinatown. The largest Chinatown outside of Asia, you can easily spend hours perusing the various shops that span the streets.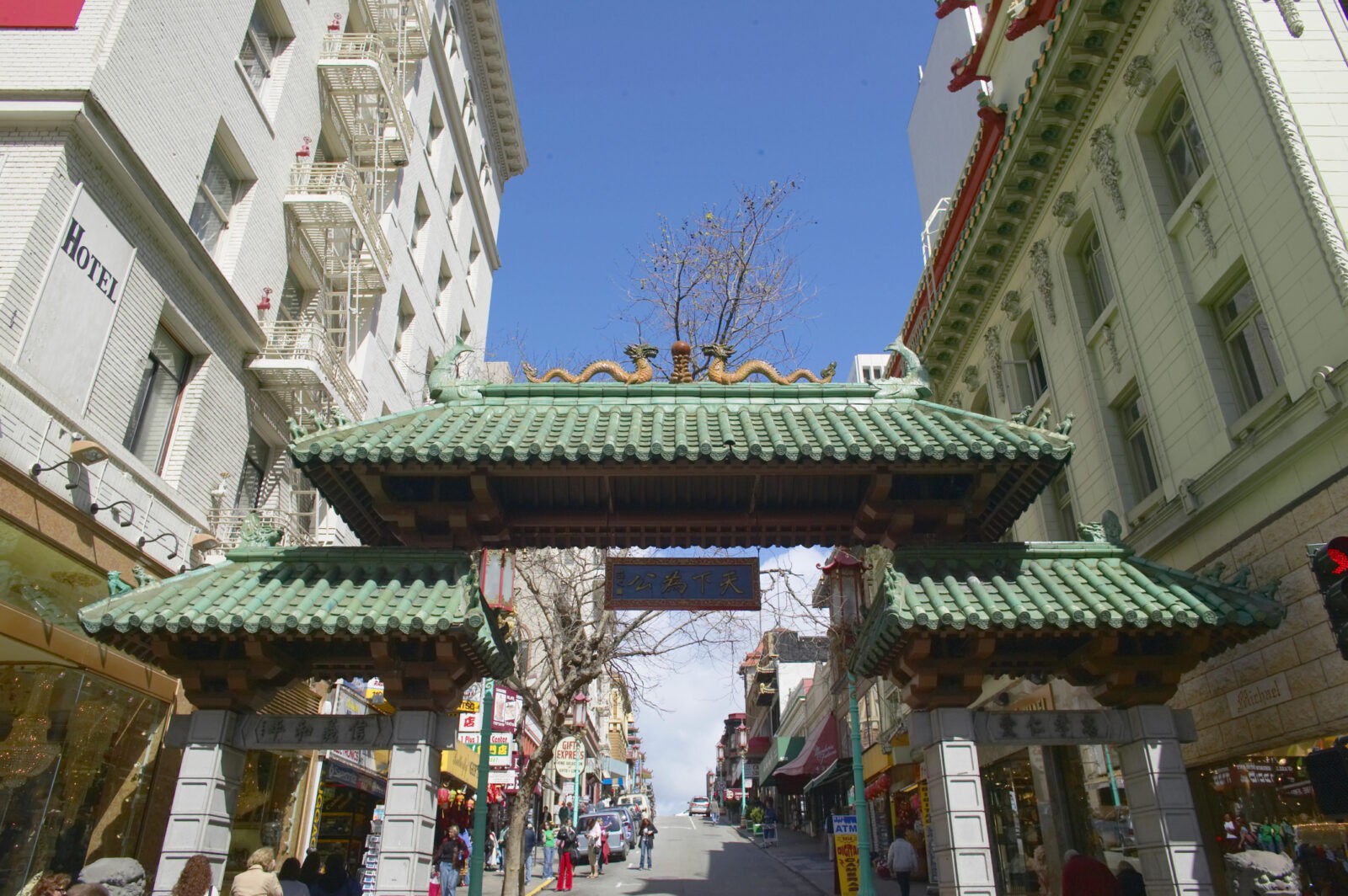 There is so much to see and do in Chinatown, and the architecture itself is just fascinating.
Should you get the chance, we advise that you try some tea tasting. There are many establishments offering this, and similar to wine tasting, you get the chance to learn about the different tastes, as well as the leaves and health benefits of the teas.
Chinatown is the perfect place to stop for lunch, with an array of restaurants lining the streets. From dim sum to a variety of noodles, you will never get to sample chinese food as delicious as you will here.
Why not try a Chinatown Alley Way tour? It takes around two hours to complete, but it offers a really unique insight into the area's past and the people who have, and still live there.
Union Square
Head over to Union Square on the cable car for a little retail therapy in including Saks 5th Avenue and Macy's. If you are heading to America from abroad, make sure to bring your passport with you as Macy's will sometimes offer discount for international visitors.
It is always fun to grab a coffee and sit in Union Square if you enjoy people watching. San Francisco is such a diverse place that you will see so many people.
Mission District
Head over to the Mission District and wander through its streets. This neighbourhood is filled with history and culture.
With quirky shops lining the streets and the walls filled with cool graffiti, the area is hip and understated. You will notice many Latino influences in the Mission District, and the food here isn't too pricey but certainly is delicious!
Head over to Dolores Park if you have the time and watch the sun set over the city. There are plenty of street performers who take to the park too, so if you're lucky you may also get some free entertainment!
Why not combine a stay in San Fran with other US cities.. check out our for inspiration!