They are much more than a place to shop. They stand as meeting points, social clubs and lifelines for the locals that congregate there regularly. Once you enter, you can spend hours getting lost in these frenetic colours of life, haggling for a bargain or just enjoying the atmosphere.
Here are six of the best we've come across on our travels.
Thailand – Khlong Lat Mayom Floating Market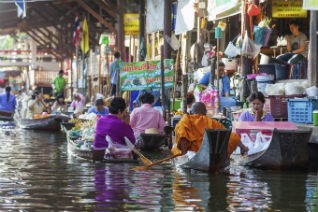 Bangkok is full of buzzing little markets, but for a really unique experience the Khlong Lat Mayom Floating Market should come top of your list. This kind of market plays a huge part in Thai life and you'll see many locals arriving to do their weekly shop.
The market itself is not completely on the water, and is actually located on the riverside, however, there are still a good few boats floating along to give it that traditional feel. Here, you can buy fresh fruit, Thai gifts, clothing and toys, but the best part is the street food which can range from everything from fried fish to delicious curry.
Khlong Lat is one of the quieter floating markets and it is actually a little bit out of the main city centre. It's worth the effort to get to as it's much more akin with the Thai way of life and virtually tourist free.
Kuala Lumpur – Kasturi Walk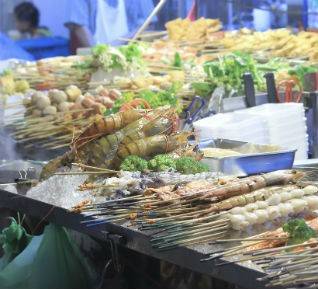 An absolute must for foodies, the Kasturi Walk is lined with vendors peddling some of the best street food in the city. The best part about the food here is the sheer diversity. Malay cuisine is a wonderful fusion of tastes, made up of Indian, Chinese and traditional Malaysian flavours.
On top of the food, the open-air flea market also sells every type of knock-off imaginable, from fake designer t-shirts to handbags. It's not the biggest market, but the combination of the food and the cheap goods make it popular with many tourists.
The market runs along Jalan Kasturi and is right next to Central Market, making it really easy to find and a fun way to spend a morning in this busy city.
New York City – Union Square Greenmarket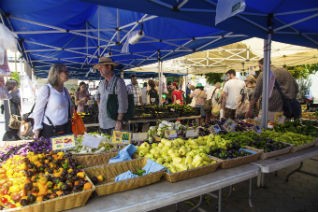 The Big Apple boasts one of the best farmers' markets in the world – would you expect any less? Set up in 1976, Barry Benepe brought fresh produce back to NYC and the market has gone from strength to strength ever since.
Make your way through over 100 stalls and sample the fine foods of the region while the city's finest chefs show off their gourmet skills. At its busiest, thousands make their way through the market and the atmosphere is nothing short of incredible.
Open Monday, Wednesday, Friday and Saturday all year round, this diverse market welcomes farmers from all over the state to showcase their delicious food. One for keen foodies who want to experience something a little different in the big city. Go for the food, stay for the buzz.
Feira Nordestina, Rio de Janeiro – São Cristovão Market Feira Nordestina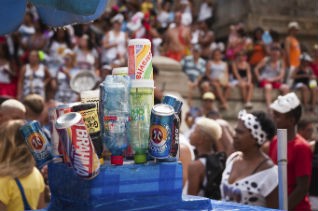 Brazilians are renowned for their vibrant party spirit and colourful way of life and nothing encapsulates this better than the São Cristovão Market Feira Nordestina.
With over 700 stalls selling everything from street food to children's toys stretched out over 32,000 sq m, it's hard to see where this market starts and ends. The stalls sell pretty much everything you can think of, but it's more than just a market; it's a club, a fair, a marketplace and a festival all rolled into one with chaotic ease.
Of course, like any social gathering in Brazil you can expect a healthy dose of music and dancing as the samba troupes line up to put on a show for all those in attendance.
The market is full of bars and cafes and in the evening it livens up even more with locals from the northeast of the city coming down to drink, dance and party – it's a must for anyone after an authentic experience in Rio.
Markets all over the world
If anyone is going to know about an amazing street market at your next destination, it's our team of experts. We'll do our best to put you on to something truly special for your next trip. Get in touch today and start planning out the holiday of a lifetime.