Whether you're a casual holiday-goer hunting for some much-needed sunshine or a seasoned multi-centre trip globetrotter, the last few years haven't been the easiest for jetting away. But the future looks bright, and travel is once again finding its way back into our calendars.  
No matter how prepared you are with planning your trip, we've all had those last-minute questions and concerns pop into our heads before we pack our bags and head to the airport. Here at eShores, we're used to having all kinds of questions directed our way and love offering much-needed reassurance before holidaymakers set off. 
That's why we've done some research, looking at some of the most asked and obscure questions that travellers put to everyone's favourite oracle… Google. We've used our travel expertise to answer these questions and send you on your travels feeling reassured. 

"What Food Can You Take on Holiday?" 
What would us Brits do without our Yorkshire Tea and Corn Flakes?! While EU countries can pretty much carry any food across the borders, there are tighter restrictions when bringing food to and from the UK. Meat and dairy are a no-go, and there are limits on fruits, vegetables, fish and eggs. However, there are exceptions to the rule, so double check your specific items before you travel. 
"How Much Cash Can I Travel With?" 
If you're travelling outside the UK, you must declare £10,000 or more. Don't worry, a few hundred pounds to spend on your trip away isn't an issue! 
"Can You Travel When Your Passport Is About to Expire?" 
Every country has its own rules regarding this, but it's worth remembering that many (including America) will require at least six months' validity to allow entry. We'd recommend playing it safe and ensuring you have that amount as a bare minimum – it's not worth the risk of being sent back home! 
It's also worth noting that, post-Brexit, the EU acknowledges a passport expiry date as exactly 10 years after the issue date – even if your passport has a longer validity. For example, if you apply for renewal six months before the expiry date, your passport will have 10 years and six months remaining, but the EU will not allow this extra time. Many people have been caught out by this since Brexit, so always make sure you're paying attention to the issue date on your passport. 
"Why Does Food Taste Better on Holiday?" 
Because, let's be honest, everything is better on holiday! Aside from that, a study from Science of Us found that we're influenced by our surroundings and what our fellow diners are eating. So, eating a local delicacy abroad is likely to be more enjoyable thanks to it being part of the regional experience. 
"Why Do I Dream More on Holiday?" 
Without trying to be too scientific, many people suggest that the array of new sights and sensations that we experience on holiday lead to more vivid dreams. Dreaming is a way of our minds processing feelings and information, so it makes sense that we'd dream more on holiday. We're usually found dreaming about going on holiday.  

"What Is Best to Wear on A Long Flight?" 
Sitting in the same seat for hours on end means you're probably going to want to avoid those super skinny jeans. Opting for something loose-fitting and comfortable is the best idea, and make sure you take a hoodie or pullover as flights can get chilly. For an overnight flight, don't be scared of taking your favourite PJs in your carry on and getting changed in the toilet. You won't be the only one, and it makes getting to sleep on a long flight much easier!  
Also, compression socks are highly-effective at avoiding Deep Vein Thrombosis (DVT) on long-haul flights – definitely grab a pair! You can find more information on DVT from the NHS here.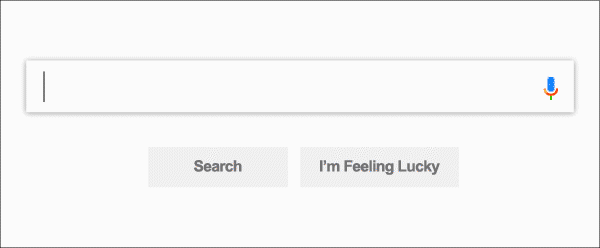 "Is It Safe to Drink Coffee on A Plane?" 
There have been numerous reports and rumours that drinking coffee and tea on a plane could make you ill, however, there's currently not much scientific evidence to directly back that up. However, the risk of DVT can increase through dehydration, with caffeinated drinks increasing your chances of becoming dehydrated. Just remember to keep drinking water to avoid this. 
"Can You Bring Sex Toys on A Plane?" 
Yes, people are asking this, and yes, you can take sex toys on a plane. However, if you're looking to avoid any embarrassment when going through security, it might be worth tucking them away in your hold luggage!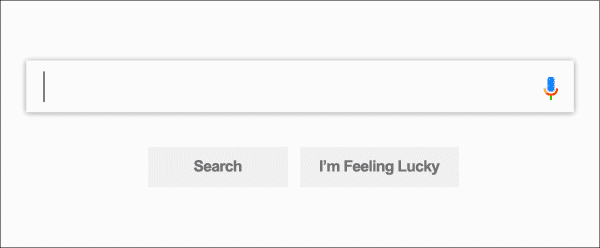 "Is It Illegal to Have Sex on A Plane?" 
We've all heard of the Mile-High Club, but is it actually legal? Well, due to the nature of air travel, it's all down to the laws of the country to which the plane is registered. In UK law, it's illegal to have sex in a bathroom or toilet to which the public has access. Maybe wait until you've checked into your hotel room… for everyone's sake! 

"Do Children Need Travel Insurance?" 
Everyone needs travel insurance. If an under 18 is travelling unaccompanied, they should definitely have travel insurance in place. If you're travelling together, you might want to look into a family insurance policy and make sure it covers any children travelling with you. Some bank accounts include free travel insurance, some of which automatically cover under 18s, so check this out. 
"Should Children Wear Travel Socks?" 
Children don't need to wear compression socks when travelling long-haul. As long as they remain hydrated, active and have no underlying health conditions, they should be fine. 
"Can You Take Dogs Abroad on Holiday?" 
Fancy taking your furry friend on holiday? Pets from the UK can travel within EU borders if you have an AHC (animal health certificate), which confirms they have had their rabies vaccination and are microchipped. You can chat to your vet to have an AHC issued. There are additional vaccinations for some counties, so always check well in advance of your holiday. 
"Can I Give My Dog Human Travel Sickness Tablets?" 
We'd never recommend giving your pet anything that they weren't prescribed by a vet. Make an appointment and get some professional advice before your holiday. 

"Can You Go on Holiday with A Broken Toe?" 
Unless a medical professional has told you not to – yes, just be careful! 
"Can Flying on A Plane Cause Constipation?" 
As you may spend much of a flight unable to use the toilet and having to suppress any urges, flying can cause you to become slightly constipated. The flight itself and cabin pressure can also lead to the feeling of bloating due to any gas in your gut increasing in size at altitude.  
"Do Ginger Biscuits Combat Travel Sickness?" 
This might sound too good to be true, but it really works! Ginger is known to help with sickness and help digestion, so having a couple of biscuits could actually prove useful for combatting travel sickness.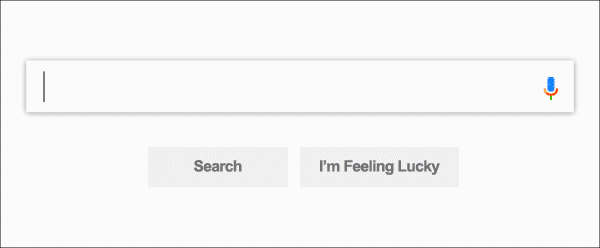 "Does Mustard Help Sunburns?" 
There's no scientific evidence to prove that putting mustard on any kind of burn will help it. We suggest sticking to more traditional remedies and avoiding dressing yourself up in condiments! 
"Can I Stop My Period for Holiday?" 
According to the NHS, there's no guaranteed way to stop your period, however, there's a possibility you can delay it if you use the contraceptive pill, or through a pill called Norethisterone. We'll let the professionals handle that one, so speak to your GP for advice.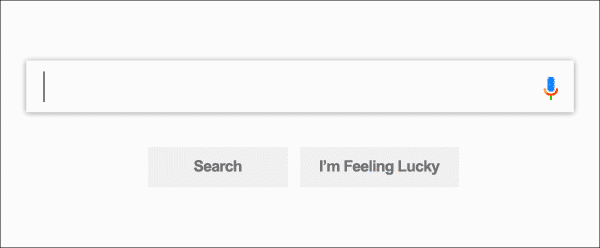 "Can Airport Scanners See Tampons?" 
Those famous intrusive airport scanners can see through clothes; however, they do not show an anatomically correct image. This means that the operator of the scanner wouldn't be able to see an item such as a tampon. 

"Can You Go on A Skiing Holiday and Not Ski?" 
Of course! Well, you can visit a ski resort on holiday and not ski. We're not sure it'd technically be a skiing holiday if you don't ski – but we're just being pedantic! 
"Where Does Poo Go on A Plane?" 
Contrary to urban legend it isn't released into the atmosphere mid-flight. All toilet waste simply travels into a tank onboard the plane to be emptied upon landing… not on unsuspecting people below. 
"Can I Take My Sky Q Box on Holiday?" 
According to Sky, your Sky Q box needs a satellite signal to operate, so you won't be able to take it on holiday. We'd suggest exploring your destination, soaking in the local culture and taking a break from TV to enjoy your holiday to its fullest! 
"Where Can I Take My Horse on Holiday?" 
While taking a horse for a casual holiday isn't going to be easy, there are options for exporting horses to the EU. There are a number of boxes that need ticking first, though, including testing for disease, isolation, obtaining an EHC (export health certificate) and ID documents, and export welfare declarations. The British Equestrian has all the information you need. 
"Why Do Fingernails Grow Faster on Holiday?" 
Feel like you're constantly having to manicure yourself on holiday? That's because our nails rely on vitamin D to grow, so when you're on holiday and (hopefully) spending more time in the sun, your nails will grow faster. It's the same reason you may notice yourself cutting them less in the winter. Just remember to pack your clippers! 
Hopefully these answers have helped a few of the common questions you have before you head on holiday. If you've booked a trip to one of the many destinations offered by eShores, our team of travel experts are always on hand to help you out with any questions.  
Informative Guides
Guides by this author
Informative Guides
Other Guides from this author
Why choose eShores?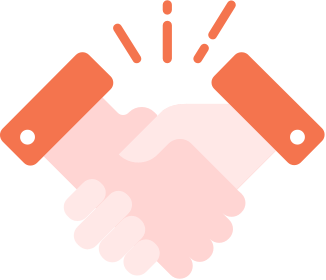 One to One Service
Our experienced personal travel consultants will ensure you find the most suitable holiday, whilst taking care of every last detail. Everything from start to finish will be effortless.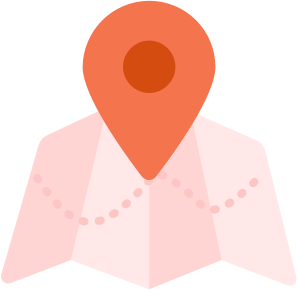 100% Tailor Made
We can use any hotel, in any destination, so we will craft an itinerary to suit your exact needs. Also, as we can provide any itinerary, the only holiday we'll offer, is the one that's right for you.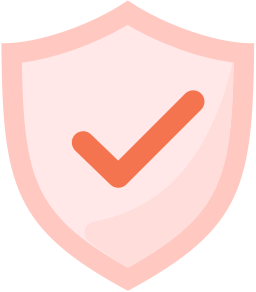 Fully Protected
Our ATOL bonding provides you with the financial protection you need and as a member of the Travel Trust Association, you'll have 100% financial protection. Covering you for any eventuality.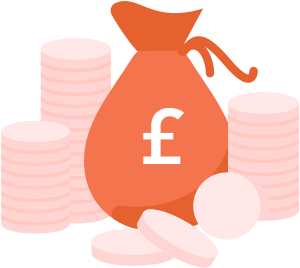 Competitive Pricing
As a tour operator & travel agent, we'll search the market to ensure that we find you the best price. Also as an online business, we can ensure our prices are as competitive as possible.
Excellent
4.93

Average
1910

Reviews
PamelaHenderson

Third time using eSHORES holidays for long haul. Experienced agents, every transfer ran smoothly, private cars at every airport, spotlessly clean and on time. Hotels where beyond fabulous, Singapore, Koh Samui, Bangkok. Previously India, and Thailand. Every holiday has been spectacular. This Holiday i sadly lost my father and brother, Andy (eshores) emailed me several times to get flights home and constantly checking i was ok. I have nothing but praise for this company.

Posted 19 hours ago

Helenbown

Excellent service with booking holiday with Andy. No problems at all. He found us a fabulous place to stay in Menorca. Would highly recommend Eshores.

Posted 1 day ago

Holly

professional and helpful timely delivery

Posted 3 days ago

Linda

Fabulous service. I rang to ask about our short break to Istanbul and it was booked for us within the hour. You can't get better service than that. Thank you Dave Felton

Posted 4 days ago

Stephen

Kelly arranged my recently booked multi centre holiday, having used eShores on a couple of occasions previous the usual high standards remain! They get an understanding of you requirements, pull together a proposed itinerary, and then happily amend/ provide alternative costings for different hotels/ flights as required once you get in to the detail of what you want (easier to do with their proposed itinerary!). Great service, and at a good cost!

Posted 5 days ago

TinaSmyth

Just returned from a trip to Singapore and Bali arranged by Andy had a brilliant time, couldn't fault the service I had he arranged everything from flights accommodation and transfers. I would highly recommend eShores and would definitely use them again. ThankYou Andy

Posted 5 days ago

Stephen

Kelly from eshores listened and understood what we wanted from our holiday of which she was fantastic,very patient and set the whole holiday up. Very professional. Thank you.. Ste Leather

Posted 1 week ago

SarahC

Used eShores to book a multi destination holiday for 4 days in Miami then 10 days Jamaica. Really pleased with the hotels chosen especially Shelbourne in Miami and the service received especially follow up call to check everything was ok. Whole trip when smoothly

Posted 1 week ago

Stephen

We are looking forward to our 3 centre holiday in November to the USA, everything has been set up for us Chris was excellent in giving us all the details. We changed a few things after the first quote like you do but sorted it straight away. Excellent service, reasonable price and quick response just looking forward to the trip

Posted 1 week ago

ANDREWand Caroline McKie

We recently travelled to Bali much delayed by covid restrictions but found eshores very good with excellent communication keeping us up to date with advice on travell restrictions as circumstances changed. Our holiday when we were able to travel was fantastic exceeding our expectations ,and we feel certain that we will be using eShores for our next trip .

Posted 2 weeks ago