I had the wonderful opportunity to visit South Australia with a great team of people from all over the UK.  I've travelled around a lot of Australia, but this was totally different to anywhere I had previously visited. It was more like what you imagine Australia to be like.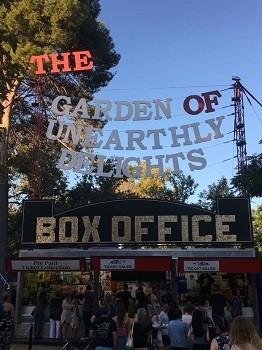 We landed in Adelaide to a wonderful 28 degrees and headed in to South Australia's cosmopolitan coastal capital. We were really lucky to visit Adelaide when we did, as the arts festivals were on. These including The Adelaide Fringe, WOMADelaide, Gluttony and the Adelaide Festival.  The atmosphere and hustle and bustle throughout the city and in the surrounding suburbs was magical. The festivals, were a great place for families and friends to come together and eat, drink, relax and enjoy all of the amazing activities going on.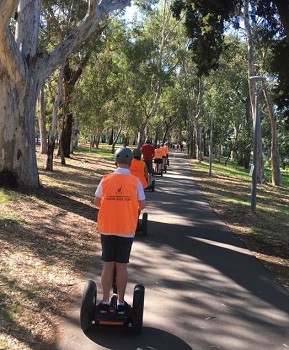 Once we had experienced the festivals and array of street food to be had, the next day we went off on our Segway Sensation tour. This was such a great way to sight see and take in all the beautiful views of the city, including the rivers, (bbq on the river) parks, architecture and much more.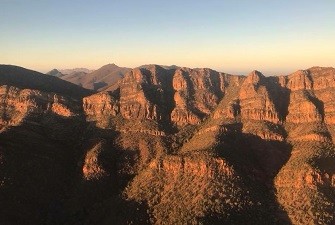 One of my highlights of the trip, was getting off the beaten track and visiting the outback in South Australia. You can do this as a tour from Adelaide and have your trip tailored made to your interests, or you can hire a car and go exploring this amazing place all by yourself (or why not even do a bit of both).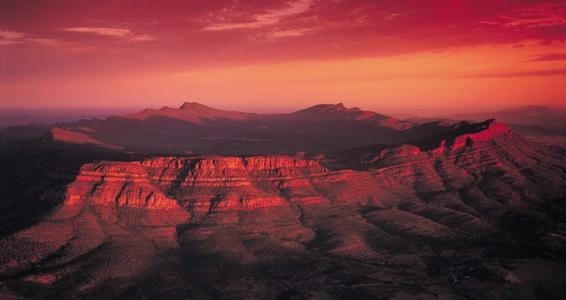 We headed over to Flinders Mountain Range, this was truly breath taking, with the rugged, weathered peaks and rocky gorges, it is some of the most dramatic landscapes I have ever seen. Throughout the day, the peaks change colour which is just amazing. We had the opportunity to have a scenic flight over the ranges and the pilot was great, he was very informative about the Aboriginal history and formation of the peaks. This was a wonderful and memorable experience that I would highly recommend to really take in this amazing place. We were also lucky enough to then watch the sunset over the ranges while we drank champagne and the tour guide sang some songs throughout the evening.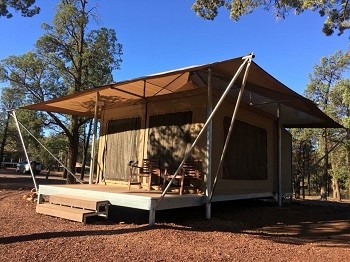 We stayed at Wilpena Pound which is where we did the Scenic flight, this was fantastic tented accommodation which really added to the outback experience. The kangaroos rustling around the tents were great and just added to the whole experience.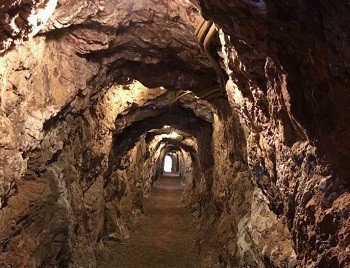 We visited Heritage Blinmine as part of our tour. As the first settlers came to South Australia in the 1800s, many Welsh families worked in the copper mines under hazardous conditions and boys as young as 10 worked tireless hours to earn next to nothing. An interesting experience to see how they navigate in near enough pitch-black lighting and with very basic tools.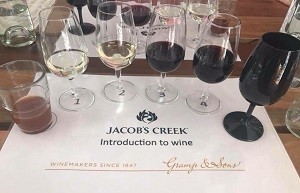 One extremely famous part of South Australia is its wine and there's a huge number of vineyards everywhere. We experienced many wine tasting tours and even made our own wine at the famous Cube. We visited Penfolds, Jacob's Creek, Chapel Hill winery and many more. Such a great part of the trip and well worth visiting if you like your wine.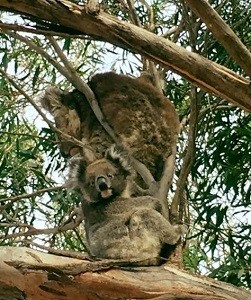 We got the ferry over to Kangaroo Island. This place was pretty special, as you can imagine, there are kangaroos everywhere, we had to be careful a few times not to knock any over.  The scenery is great and the roads are great for getting around and exploring the island and also finding koala bears hiding in the trees. Really wonderful seeing these iconic animals in their natural habitat.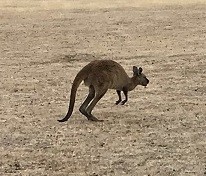 Seal Bay was another place to see these gorgeous animals in their own habitat, well they had their own private beach actually.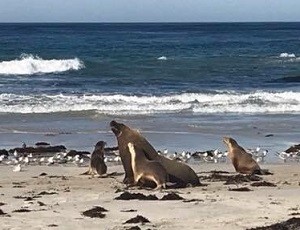 Although I was only in Adelaide for 8 days, we saw and did so much in that time. It is a fascinating State, from a vibrant city with distinct architecture, to the deserted outback full of wildlife, the array of beautiful vineyards and wineries you can visit and the beautiful beaches, it really has everything you would want all in one place to ensure you have a truly magical trip.