While Sydney may lay claim to being most famous city, Melbourne is undoubtedly the the place to go for culture.
Known for a thriving arts scene, sports fanaticism and some of the best restaurants in the world, the capital of Victoria is awash with incredible experiences.
Whether you're in the city centre or the suburbs, there's always something going on in Melbourne. Here are a few favourites that you might want to put on your itinerary.
Brunswick Street
To the north Melbourne's CBD (central business district) you will find the alternative Mecca that is Brunswick Street in the suburb of Fitzroy.
The area is well known for its cafe culture and live music scene, and is one of the best nights out in the city.
There are so many great places to eat and drink here, it's impossible to name them all. For excellent, fast tapas and cocktails, head to Naked For Satan (the view from the rooftop bar isn't bad either) which tends to get very busy on weekends. Bimbos is another bar that offers a great range of drinks and a wonderful selection of delicious, adventurous pizzas. Come 7pm, expect the Brunswick faithful to be queuing in anticipation for these reasonable priced Italian treats.
Brunswick Street is also famous for its many vintage shops, so be prepared to loosen the purse strings and update your wardrobe with some unique attire.
The Lanes

These shabby looking alleyways are actually home to some of the best cafes in Melbourne and a big draw for tourists.
Amble your way through the Lanes and stop off for a flat white, you won't be sorry! Aussies take their coffee very seriously and the baristas in this city are some of the most creative around.
One-off fashion boutiques, tiny art galleries and quirky little bars, there's so much to take in here, you just have to take the time to stroll through this labyrinth of walk ways.
After lunch you might like to check out the numerous indoor arcades that connect some of the lanes.There's plenty of shopping to be done here, you just have to be willing to explore!
Rooftop Bar and Cinema
Fancy catching a film while you're in Melbourne? Give the multiplex a miss and head over to Curtin House at  252 Swanston for a unique viewing experience.
After a seven floor accent, you'll come to Rooftop Bar, a trendy venue that has an incredible view of the city and on of the quirkiest cinemas in the city.
From December through to March, you can catch a number of well-selected classics, all viewed from the comfort of a retro deck chair.
If you head to Melbourne outside of film season, it's worth checking the bar out anyway. The backdrop is incredible and it's always busy!
St Kilda

If you fancy hitting the beach in Melbourne, St Kilda is your best bet. But aside from the sea and sand, there are plenty of other cool places to visit in this southern suburb of the city.
The artistic centre of the city is renowned for its historic buildings, kitch cafes and music venues, making it ideal for a day trip or an evening of fun.
Head to St Kilda Pier and watch the sun set at the edge of the world before heading to Fitzroy Street for fabulous food and a few cold drinks.
Take your pick from one of the many fantastic restaurants that St Kilda has to offer and then spend an evening frequenting the cool bars around the area.
Head to an AFL game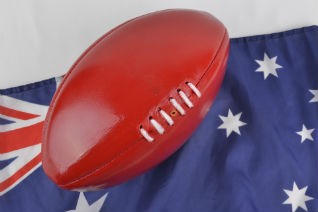 Aussie rules is a peculiar game for anyone outside of the know to watch. From the oval pitch, to its unorthodox passing styles many from outside of Australia struggle to understand what's actually going on.
However, the incredible atmosphere at an AFL game  means you don't really need to know what's going on, you can just get caught up in the passion of those who do!
Victoria is the home of AFL, and with 10 teams hailing from the state (most of which are in Melbourne), you are spoilt for choice when it comes to watching some 'footy'.
If you're lucky enough to be in the city during September, you can try your best to secure a ticket for the AFL Grand Final. An event that sees the Melbourne Cricket Ground (MCG) filled to capacity, this game is the pinnacle of the Aussie rules season.