It is amazing to think that a city with such a rich history and fascinating culture is actually struggling to provide guidebooks and maps that list interesting things for tourists to do, but this seems to be the case.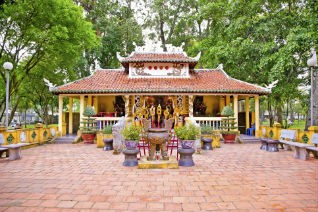 The issue was raised at a seminar to celebrate the 39th anniversary of the city's War Remnants Museum – incidentally, one of the city's most intriguing attractions – with tourism companies, publishers and other museums expressing their concern over a lack of clear guidance for tourists.
This failure to give travellers a clear view what to do while visiting the city is made more surprising by the fact that the numbers of foreign visitors are growing year on year.
One journalist, Nguyen Tuan Vie, suggested that it was this lack of tourism guidance that creating a heavy dependence on the popular Lonely Planet guidebooks.
He added that if the city's tourism companies and publishers were to join forces, they could create a series of guides that not only benefited foreign travellers but local visitors too.
Ho Chi Minh City is famous for being a city of stark contrasts, where bright city lights meet eye-opening ancient culture.
Like most of Vietnam's cities, Ho Chi Minh City is home to a wide variety of intriguing street food vendors, making it easy for holidaymakers to sample some of the country's unique cuisine.
From the delicious Ph? bò – a steaming bowl of beef noodle soup – to the must-have Saigon baguette – a dish particularly popular with foreign travellers – there's certainly a taste for everyone to enjoy.
However, without clear guides and books giving tourists valuable insights like these, holidaymakers can run the risk of missing out on a unique experience all together.
One of the biggest problem tourism companies face in the city is that it is evolving at such a frantic pace, they often struggle to keep up.
Indeed, anyone who has enjoyed the frenetic energy of Ho Chi Minh will know that frenzied chaos is a way of life that makes the former Saigon so popular with foreign visitors.
To deal with this issue, there has been talk of publishing a number of ebook-style guides for tourists, as these could be easily updated and distributed freely among visitors.