We've all done it; left packing to the night before a big trip, only to find when you arrive at your destination that you've left your universal plug adaptor at home in favour of enough underwear to last a month.
It might seem like the most boring aspect of a holiday, but when the heavens open during your trek through the Amazon Rainforest and you pull out your trusty pack-a-mac, you'll be more than glad you took the time to pack properly.
Read on to discover the secrets to the art of packing efficiently.
The all important list
Who doesn't love a good list? There's something bizarrely satisfying about checking off each item as you go along, safe in the knowledge that everything you need is right where it should be. A list can help you get your thoughts together so that you don't forget to pack anything essential. It will also allow you to see those things you really don't need –  after everything you add, think to yourself "will I really need this?"
So before you start packing, stick the kettle on, sit down and start making that list.
Where are you going?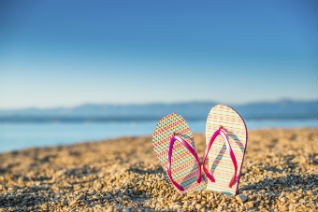 This is possibly the most important aspect of packing – high heels will be no use when you're trekking in Sapa.
For a single destination holiday, this is a little easier as you only have one place to think about. However, if you are planning a you will have to consider all the places you visit – this might even mean multiple countries.
One day, you might be strolling around Bangkok marvelling at the many incredible temples in the city, the next, you might be waist deep in a river helping to wash a friendly elephant – think about your itinerary and what you're getting up to while you are away.
Obviously, the weather will play a huge part in what you pack as well, so check the advance forecast before you go. Although these are not always 100 per cent accurate, they will give you a good idea of the general climate and the potential weather patterns that could occur.
It's also wise to think about warm clothing, even if you are going somewhere hot and sunny. During the summer, San Francisco can be absolutely beautiful in the day, but the temperature soon drops when the sun goes down.
How long are you going for?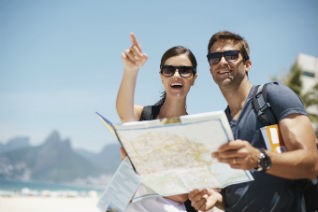 Once you've had a think about the type of things you'll need, you can start thinking about the amount. The length of your trip will often determine how much clothing you need. Generally, it's easiest to split your packing into day and night wear for each day you are away. The former may consist of more practical clothing, especially if you are planning on any big excursions – jungle treks etc – whereas the latter will likely be a little smarter for evening meals or a night on the tiles.
Saving space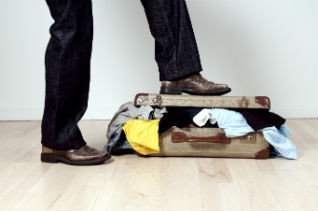 Roll don't fold – it's the golden rule of space conscious packing. Yes, your gear might be a little creased when you get there, but you'll get much more in your case. Another tip is to get into every nook and crannie; that means underwear stuffed into shoes, t-shirts rolled as tight as they will go and investing in items (like the pack-a-mac) that are specifically designed to save space.
Luggage type
If you are moving around a lot on a , you might want to consider the type of luggage you take. A large backpack might be a better option if you think you'll be on the go a lot. However, this really depends on you as a person and what you feel comfortable with. If you allow us to take care of your transfers, you may not need to opt for an easy-to-carry backpack. On the other hand, if you want plan out your own travel routes, you may want to go for something that you can sling onto your back easily.
Need help? That's what we're here for
At eShores, we pride ourselves on how well we know our destinations. Our experts regularly travel the US, Southeast Asia, the Caribbean and more, so we know exactly what you will need to take with you on holiday.
From which type of plug adaptor they use in Kuala Lumpur to advice on what to wear on a sightseeing trip in New York, we'll do our best to get you ready for your next big trip.