We're not alone in this: some of our favourite travel bloggers have written lovingly about their perfect written accompaniment to the summer. We invited them to share their favourites with us.
---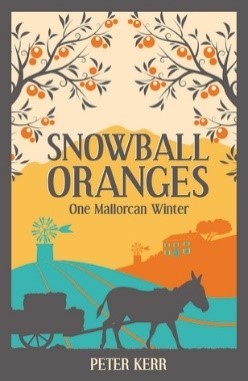 Snowball Oranges:One Mallorcan Winter,
by Peter Kerr
Peter Kerr's hilarious travel book documents the highs and lows of a family leaving their secure, steady life in Scotland to grow oranges in the mountains of Mallorca.
"I love this book. I bought it after a fabulous holiday in Mallorca. My husband and I hired a car and headed into the Mallorcan countryside and mountains, which we thought were beautiful. We then had a dream of packing and buying a property in rural Mallorca.
"We didn't fulfil our dream, but I did enjoy reading the often-hilarious account of Peter Kerr's adventure of buying an orange farm in Mallorca." – Collette, trulymadlycuckoo.co.uk