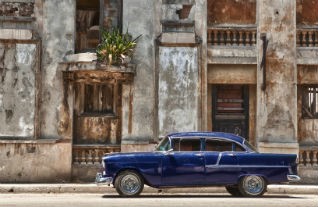 A former Spanish colony, feels as if it's caught in a time-warp that it is slowly making its way out of. The country and its inhabitants would be classed as economically deprived by the outside world, and while that's true in part, Cuba and its people boast cultural riches that many other places could only dream off.
Indeed, a country best known for Che Guevara, fine cigars, pristine beaches and the Buena Vista Social Club, Cuba makes the bucket list of many a traveller, but before you head off, here's a few important things you should know.
Will I need a visa?
Yes, you will need a tourist card (tourist visa) before entering the country. The card gives you 30 days to travel Cuba, see the sights and soak up the Latin culture. If you haven't had your fill at the end of this period you can extend the visa for a further 30 days at either your hotel where you are staying or the immigration authority.
If you're holidaying with small children, they must also have their own card, even if they are travelling on your passport.
Your passport should be valid for at least six months from the date you enter the country.
Vaccinations
There are no mandatory vaccinations for tourists wanting to visit the diverse landscape of Cuba. However, there are some that you might want to consider before you go. As with all health related matters, you should first consult your GP about your destination and see what they recommend.
Typhoid, hepatitis A, diphtheria, and tetanus and polio are all advisable vaccinations that you may want to arrange with your doctor, as well as any booster jabs you may be due.
Ideally, you'll want to get this booked in at least 2 months before you depart on your adventure, but you may be able to have some at shorter notice if it's necessary.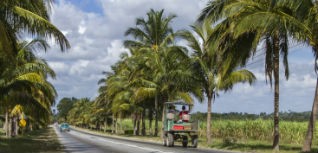 Currency
For your average holiday, getting the currency is no harder than going down to your local Post Office, however, that's not the case with Cuba! The country's money is not available internationally so there's no way for tourists to buy it beforehand.
As a result of this, you'll have to purchase your money in the country; you can do this at the airport and at the bigger cities in Cuba.
To make things a little more difficult, there are also two currencies in Cuba; one for the locals, the Cuban Peso, and one for tourists known as the Cuban Convertible Peso (CUC). It's actually against the law for tourists to use the former, so make sure you get the right one when you exchange it.
The CUC comes in the following notes: CUC$1, CUC$3, CUC$5, CUC$10, CUC$50 and CUC$100. The 'Chavito', as it's known among locals, also has numerous coins in circulation. The most common are CUC$1, ¢1, ¢5, ¢10, ¢25 and ¢50.
Like the US, it's customary to tip in Cuba. Locals will be grateful that you tip in CUCs as the currency is more valuable than the Cuban Peso.

Due to Cuba's relationship with the US, any credit card that has been issued by an American bank will not be accepted. Visa debit cards may be accepted as a method of payment and at ATMs, however, Mastercard will not. You can use a Mastercard to withdraw money over the counter at a Cadeca (Cuban currency exchange) or Bank, as long as it has not been issued by an American bank.
It's also worth knowing that there is an exit tax for when you leave Cuba. It's highly unlikely this will be covered in the price of your holiday so you should keep hold of 25 CUCs (per person) for when you fly out of Cuba.
When is the best time to visit Cuba?
Cuba boasts wonderful sub-tropical weather all year round, which means you can visit at pretty much any time of the year and still enjoy your travels.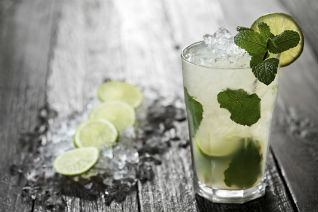 However, due to the fact that the hurricane season occurs between June and November, many choose to visit outside of this period. Having said that, even during this time, hurricanes are infrequent and the county is set up to deal with them; it's just not something you usually want to have to go through on holiday if one does happen!
Throughout November and April, Cuba's dry season is in full swing and tourists flock to Havana, Trinidad and Santiago de Cuba to sample the unique heritage of the country. The main rainy season is between May and October. Peak travel times are the Christmas period, Easter, July and August.
Whatever time of year you do decide to visit, you are pretty much guaranteed a party! Cubans love a good fiesta and the calendar is packed full of festivals, carnivals and all manner of colourful celebrations.
Religion, culture, film, music and dance; there's always something going on in Cuba so grab yourself a cold Mojito and join in the fun!
At Eshores we pride ourselves on the in-depth knowledge we have gathered on each destination. For any advice on the best places to visit in Cuba, just get in touch with one of our agents.
How safe is Cuba?
As we mentioned earlier, Cuba is a very poor country. Although many consider him a hero, Castro's past economic policies have left this beautiful place very deprived. As a result of this, petty crime is apparent in Cuba.
To avoid being a victim, do not carry large amounts of cash and refrain from showcasing expensive electronic equipment and jewellery when out and about.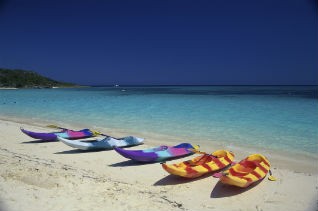 Take extra care at night, especially in the bigger cities. If you're heading out, take a taxi to your destination but check that the vehicle you choose is officially registered. There are fake taxis in operation in major cities like Havana.
You should also expect to experience begging at some point during your stay in Cuba. As a result of the poverty in the country, some will resort to this as a means of making extra money. If you want to really help, make a small contribution to a charity that supports disadvantaged people in the nation.
Images: Thinkstock