Meet Some Elephants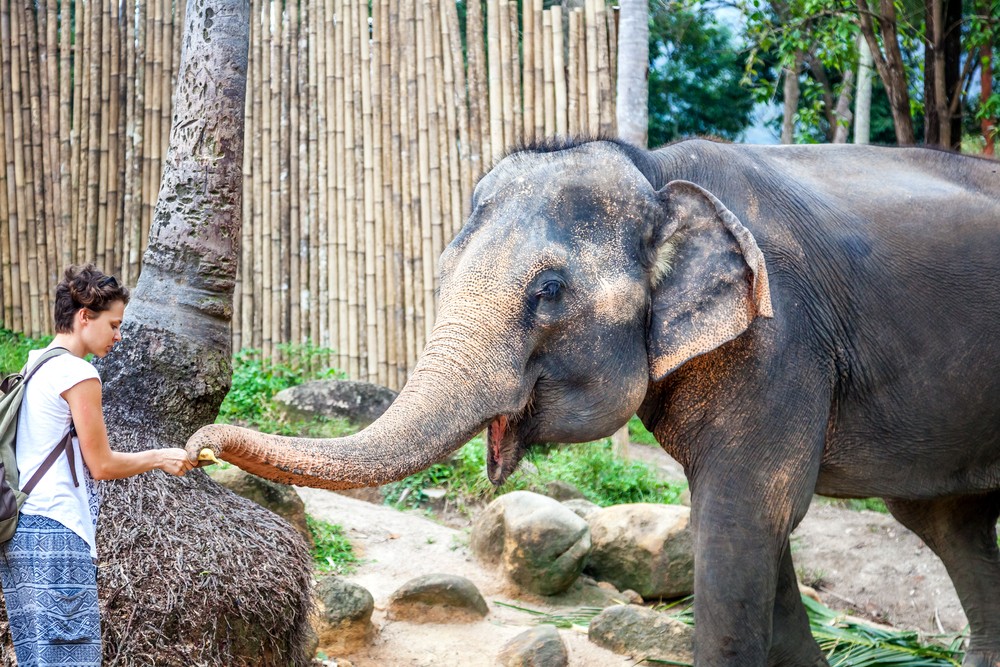 The Thai elephant is one of the country's national symbols and there is an abundance of experiences to be had with these amazing animals. From trekking in the jungle and feeding, to washing them in rivers and learning how to communicate with hand signals; it's a unique opportunity to get up close and personal to one of nature's giants. Just make sure you do your research when choosing an elephant park or sanctuary and pick one that really looks after its animals.
Visit the Grand Palace
Thailand boasts some of the most well-preserved, ancient ruins in the world, with ornate temples and exquisite royal palaces scattered across the country's most sacred locations. Among these, is the eminent and unmissable Grand Palace, Bangkok's most notable landmark. Marvel at the majestic architecture and its intricate detail – just don't forget to adhere to the strict dress code that applies to anyone entering the grounds, otherwise you won't be allowed in.
Shop at the Floating Markets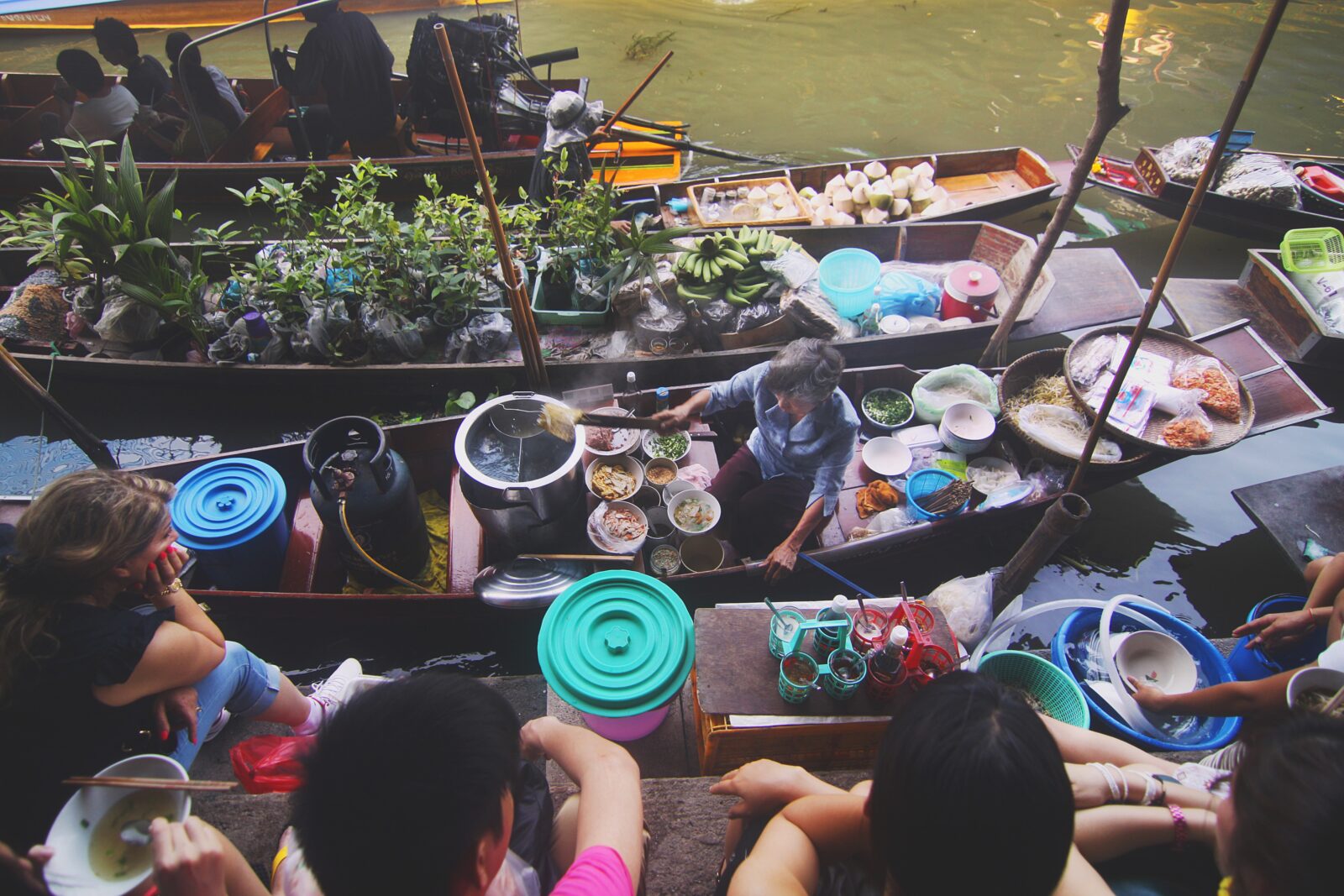 Take a day trip to the floating markets and ignite all of your five senses in this colourful bazaar of culinary delights, handcrafted trinkets, and classic Thai garments. The majority of these are located in and around Bangkok, with easy transportation to and from the venue. Over the years, the food served at the markets has taken centre stage, with hundreds of vendors selling local produce from their long-tailed boats and stalls. Make sure you take a boat ride down the canal and visit some of the local temples along the way.
Have a Thai Massage
As one of the country's signature holistic treatments, a Thai massage is an experience not be missed. The traditional treatment incorporates a combination of energy meridian work and firm point pressure with stretching that is similar to yoga. This invigorating and long-established technique helps to restore balance and relieves tension from the body and mind. What better way to relax and be mindful in one of the world's most spiritual places?
Go Island Hopping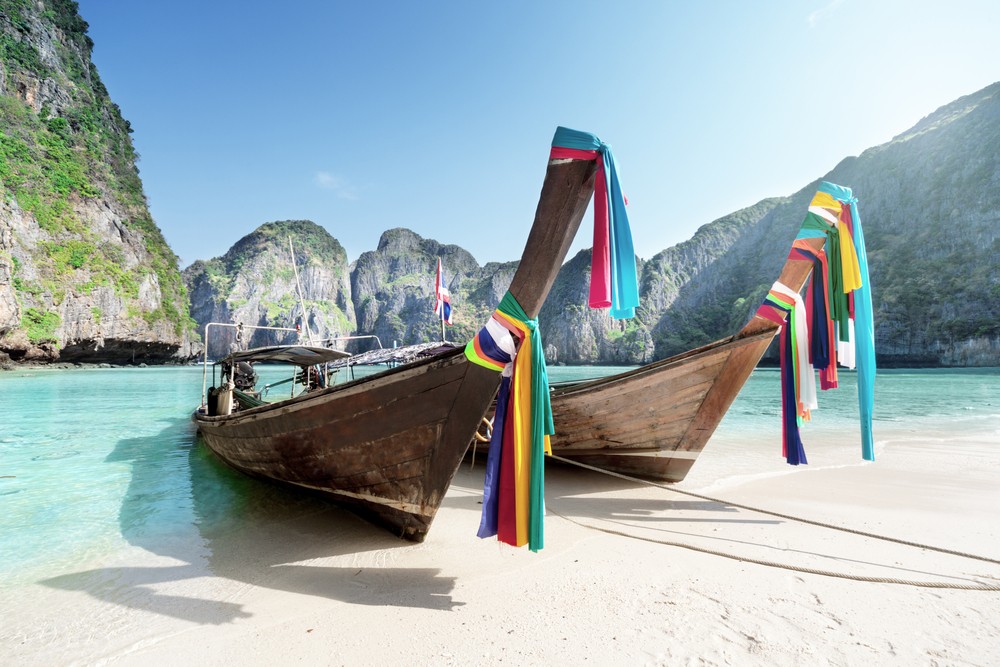 With over 5000 miles of stunning coastline to explore and clusters of islands with tropical sea life and emerald lagoons on your doorstep, island hopping in Southern Thailand is an experience that is not to be missed. Due to the sheer volume of islands, it can be hard to decide which ones to visit. Among the top eight are Koh Tao, Koh Samui, Koh Pha Ngan, Koh Phi Phi, Phuket, Koh Lanta, Koh Chang, and Koh Samet. Each of these little bits of paradise offer extraordinary scuba diving and snorkelling, beautiful beaches, and hiking with exceptional views.
Watch Thai Boxing – or Join In
Thai boxing or Muay Thai famously originates from Thailand and is a form of marital arts that uses stand-up striking along with clinching techniques. It's known as "the art of eight limbs", because it combines the use of elbows, shins, knees, and fists to make a full contact fighter as efficient as possible. Not only is it a physically demanding combat sport, but also one that requires excellent mental discipline. Since Muay Thai is Thailand's national sport, you'll find an array of local fights you can watch, as well as training schools to show you how it's done.
Take Thai Cooking Lessons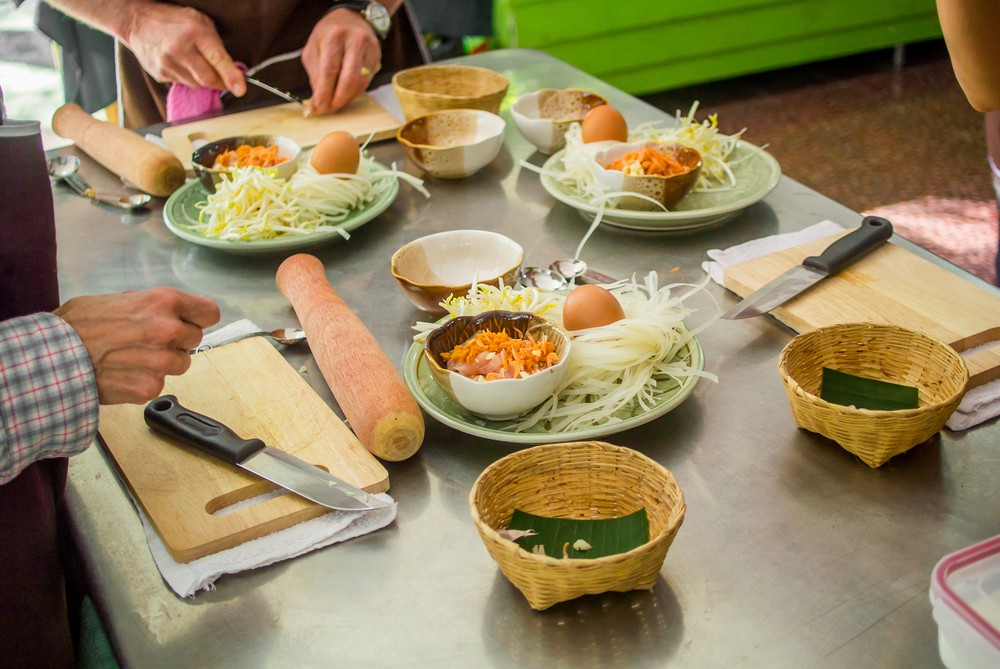 Thai food typically carries strong aromatic fragrances, is lightly prepared, uses only the freshest ingredients, and comes with a spicy edge. Make sure you bring part of Thailand home with you by learning what ingredients lie at the heart of Thai cuisine, and the traditional cooking style used to achieve dishes such as pad thai, phat thai kung, and kaeng kanun. Just remember, the Thai word for spicy is 'phet' (pronounced 'pet'). So, if you like it spicy, say 'phet', if you like it a little spicy, say 'phet nit noy' and for no spice at all, say 'mai phet'.
These are only a few of the many wonderful experiences to be had in Thailand. For more information check out our Thailand holiday pages.