Ever been stuck on a nightmare flight? There's nothing worse than settling in on the plane, ready to get into the holiday spirit, then being trapped 35,000 ft above ground with smelly feet, space invaders, and drunken groups.
With summer holiday season upon us, we spoke to the British public to discover some of the worst flying faux pas. We ran a competition asking people to submit their best plane stories —or worst, depending on how you look at it!
If you're heading on holiday this year, here's what not to do from some of our favourite submissions…
 1. The rowdy hens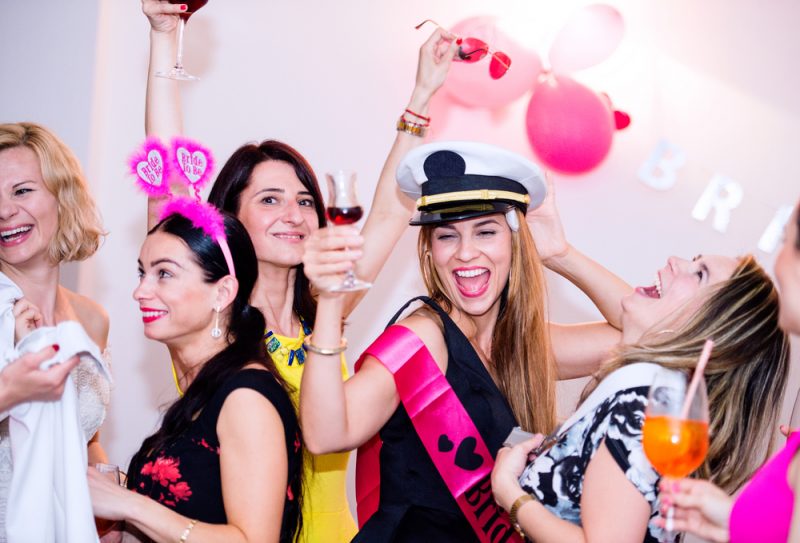 Drunk passengers on planes are never ideal, but drunk stag and hen do's usually take irritation to the next level. On a morning flight to Malaga, passenger Emma Day was sat next to a hen group who were "totally and utterly newt-ed having come directly from a nightclub to the airport." Her journey from hell started with the usual noise and hens stumbling around to visit each other in their seats, progressing to them breaking out the hen's emergency kits – "very fruity", in Emma's words. 
However, the lowlight was witnessing three bolshy members of the hen group actually flash their breasts at the pilot! Emma explained, "it happened on the way onto the plane. Most people had boarded, and the last three hens were staggering up the steps in front of us. They saw the pilot in the window, started giggling and swooning, then all three of them flashed! Unfortunately, we had front row seats for the entire incident!" 
The disturbances continued throughout the journey. Emma said, "the poor flashed pilot was constantly on the speaker saying they had to calm down or there might be a diversion, or even arrests. It usually worked for a minute or two before it returned to chaos. The flight attendants did NOT do the usual second drink trolley round, that's for sure!" 
2. The overfamiliar sleeper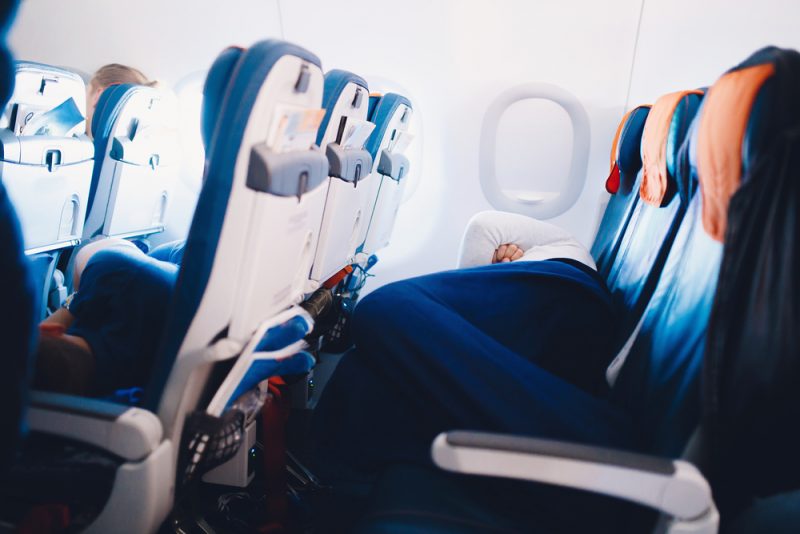 A nice nap is a great way to pass the time in the air, but maybe not as pleasant for your seating partners – especially if your comfort come at their expense. Beverley Cordle was one such unfortunate passenger, who explains, "I had a complete stranger put his legs up on the empty seat to his left and then lay his head down on my lap to sleep. I pushed him off immediately and he was actually annoyed I'd disturbed him!"
3. The raunchy actor
There's bound to be an aspiring actor or two on a flight to LA, and that's just what Emily Gallichan encountered on her nightmare flight to the US. After being sat in between two friends who declined her offer to swap seats so that they could sit together, Emily said it "soon became clear one of the men was headed to LA to audition for a very badly written and rather raunchy role in a movie." She explained, "he and his friend to my left ran lines for the same two awful scenes for most of the flight (sexual sounds and all). It was pure hell!"
4. The PDA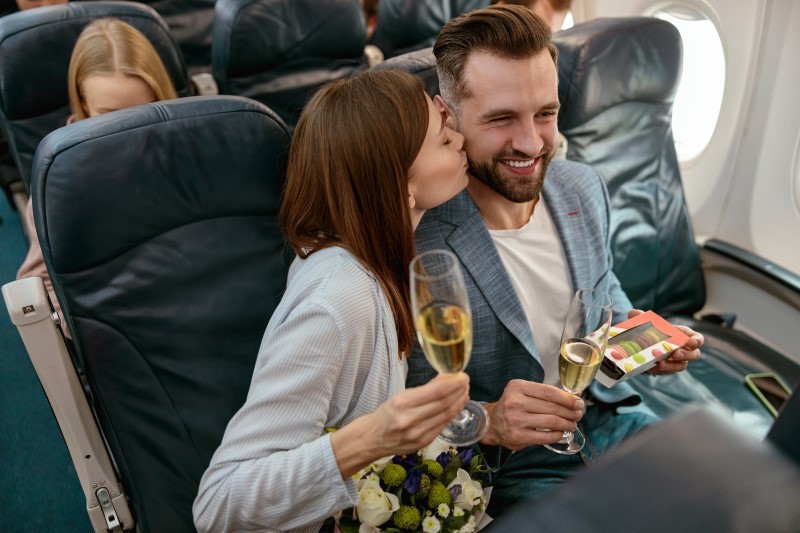 The pandemic changed many things about flying, with the use of masks becoming mandatory. However, not everyone followed the rules. Rebecca Rowley was on a flight home from Santorini and encountered a couple who "obviously thought the rules didn't apply to them, as they spent the whole four-hour flight French kissing – tongues and everything. We had to endure four-hours nonstop disgusting slurping noises and lip-smacking noises and a bit of groaning! It was awful, very annoying!"
5. The skin eater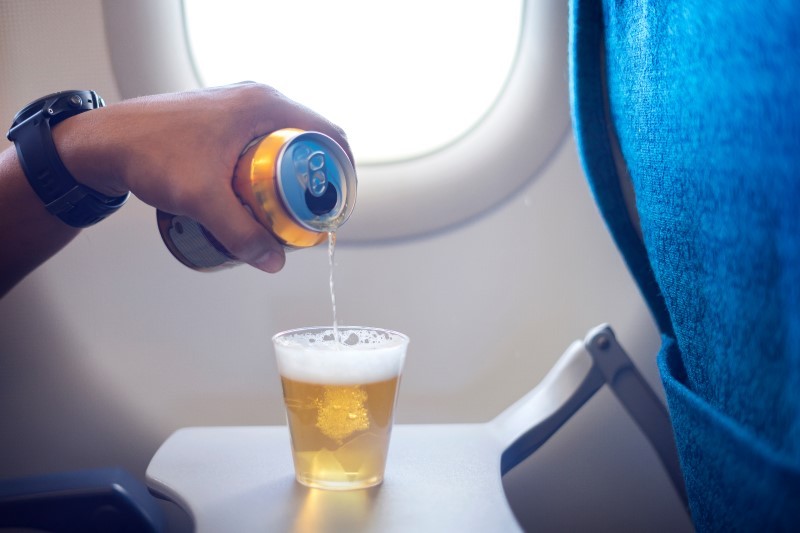 Travel sickness is sometimes inevitable, but when it is self-induced, it's easy to get frustrated with your fellow passengers. For Ellie Bromilow, her experience on a flight to Malaga was ruined by one such passenger who was "sick right into the aisle. It wouldn't have been so bad but she had spent most of the flight on the vodkas, then picking her feet and eating the skin – it was all pretty disgusting!"
6. The nose picker
Cleanliness and respecting others personal space is a must for a pleasant plane experience, but that's not what one flyer, Caroline Tinsley, got from her seating partner. On her hellish flight, she explained, "the man next to me was picking his nose. If that wasn't bad enough, he then proceeded to wipe it on the seat right next to my leg!"
7. The spitter
Spitting is a bad habit anywhere, but it is a definite no-no on a plane. Nevertheless, that's exactly what Ian Major experienced on a long-haul flight to China. He describes "for nine hours of hell, I was treated to an elderly man behind me clearing his throat and spitting into a paper cup." Talk about bad manners!
8. The hair flicker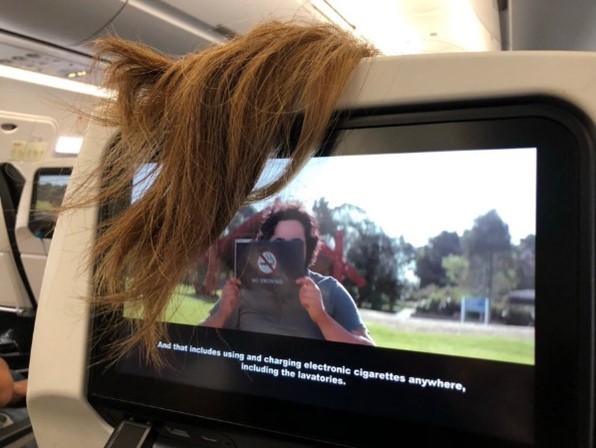 Image: Twitter @PietdeJong99
We all know flights can get long and tedious, with the in-flight movies offering a much-needed distraction. If you can see them, that is, which was not the case when Denise Houghton boarded her flight to Barbados. Denise explains, "I settled back to watch a film – that is until the long haired woman in the seat in front of me decided to flick her hair right over the screen! I gently moved her hair away from my view but she instantly flicked it again!"
9. The smelly feet
Image: Twitter @LWhannell
Confined space plus smelly feet is never a good combination, but try telling that to the passengers who think it's acceptable to remove their shoes mid-flight. When Maria Quinsey boarded her return flight from the Mediterranean, that's exactly what she was trapped with.
She says, "I had the window seat and was trying to have a snooze when I heard movement next to me. I looked down and I saw crusty toes with the longest toenails. The person behind me decided it was okay to invade my space by resting their feet between my chair and the window. I was fuming – no matter how hard I tried to position myself in my seat, I could not escape this guy's hairy size 10s!"
So how did she solve the problem? The threat of public shaming! Maria explains, "eventually he did move them, but only because I threatened to film him and make his disgusting monkey feet go viral on Tik-Tok!"
10. The deep sleeper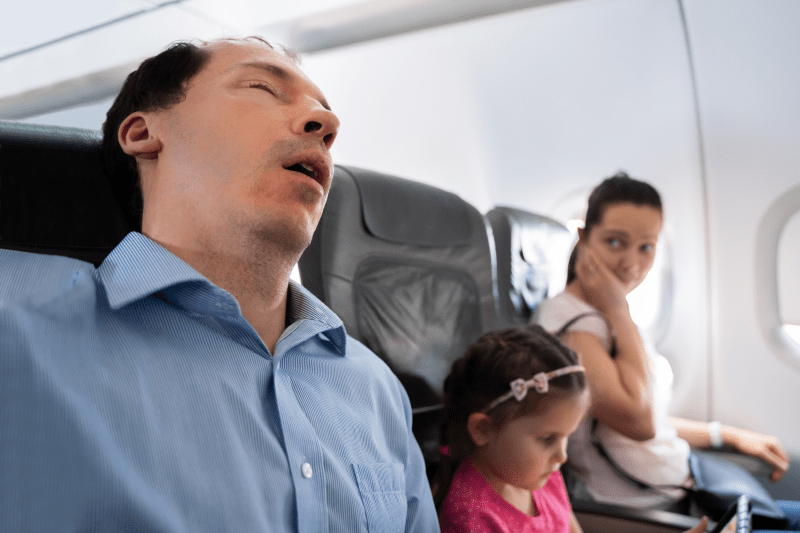 Sleeping on a plane doesn't sound too infuriating, right? That is until you realise you're trapped in your seat by a passenger in the deepest sleep imaginable! One passenger, James Forster, experienced this on a flight back from Australia, explaining, "the passenger in the aisle seat took sleeping pills and went into a VERY deep sleep. This meant we literally had to climb over her to go to the toilet as it was impossible to rouse her!"
11. The separated family
It's always frustrating when you're seated away from your group, but it's often even more frustrating for the people sat in between you. On one such flight, Lisa Price found herself stuck in the middle of a family. She says, "they kept asking me to pass things backwards and forwards throughout the flight. I offered several times to swap seats so they could sit together, but they were 'happy' with theirs, meaning I had to keep handing things between them the whole way there!"
12. The Baby Shark singers
Remember Baby Shark? One passenger on a flight to Alicante, Karl Young, remembers the song all too well. On his flight, he says, "there were loads of noisy kids on the plane, and to entertain them, the entire flight (including the cabin crew) started singing Baby Shark – complete with actions!" Definitely not a fun experience!
What are the most common flying bad habits?
While we've summarised some of the worst and most unusual stories, there are some travel pet peeves we saw submitted repeatedly. Here are the most common bad habits on planes: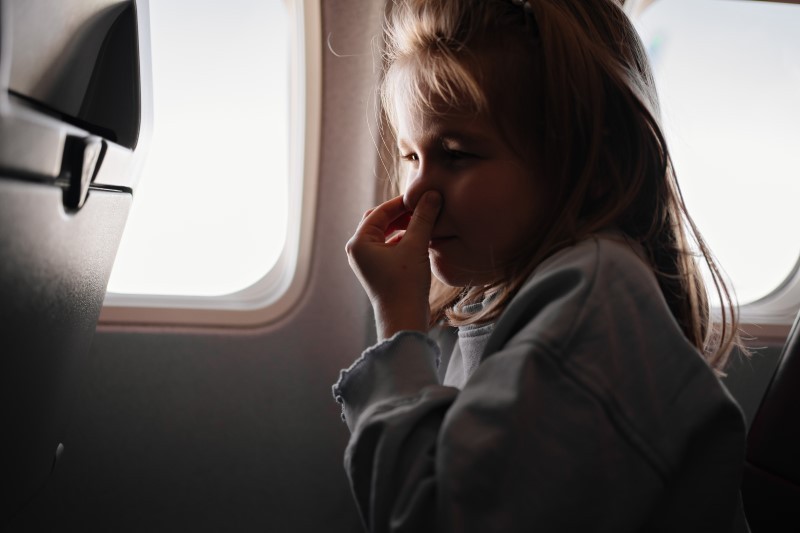 Bad smells
Whether it's removing shoes, bringing out egg sandwiches mid-flight, or B.O., bad smells and confined spaces don't mix. As one passenger told us, "nevermind checking for weapons or explosives, some passengers should be sent for a scrub with a bottle of disinfectant and a high-pressure hose before they are allowed to board!"
Reclining seats
We can't talk about flying faux pas without mentioning the age-old debate – reclining seats. While reclining seats are there to make things more comfortable, for the people sitting behind, they often do the exact opposite. We've heard tales of passengers reclining during mealtimes, stopping other passengers from using their trays – a definite no-no.
Drunk passengers
Through many of the bad stories we heard, there was one common thread – alcohol. We heard multiple stories of drunken flyers spilling drinks into their seating partners' laps, falling asleep on them, being generally disruptive, and even coming straight from the nightclub! Our advice? Know your limits – no one wants to start their holiday with a hangover!
Of course, these flyers from hell are mostly few and far between. For most passengers, the flight is a great time to relax and prepare for a great trip! If you're thinking of jetting away this year, our selection of luxury holidays will ensure your trip is one to remember – for all the right reasons!
Why choose eShores?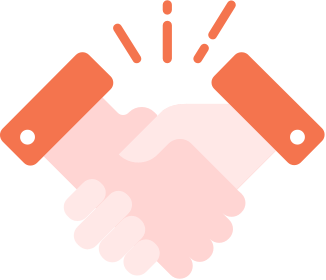 One to One Service
Our experienced personal travel consultants will ensure you find the most suitable holiday, whilst taking care of every last detail. Everything from start to finish will be effortless.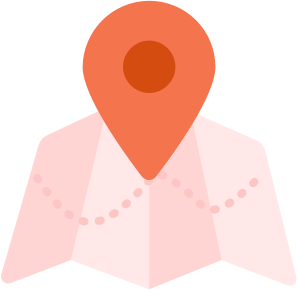 100% Tailor Made
We can use any hotel, in any destination, so we will craft an itinerary to suit your exact needs. Also, as we can provide any itinerary, the only holiday we'll offer, is the one that's right for you.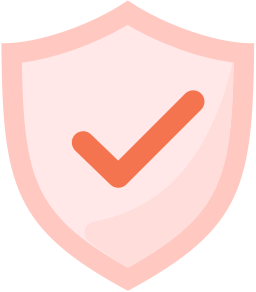 Fully Protected
Our ATOL bonding provides you with the financial protection you need and as a member of the Travel Trust Association, you'll have 100% financial protection. Covering you for any eventuality.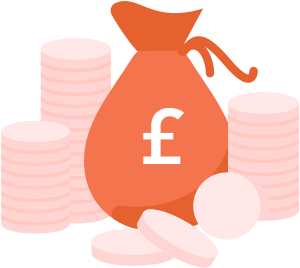 Competitive Pricing
As a tour operator & travel agent, we'll search the market to ensure that we find you the best price. Also as an online business, we can ensure our prices are as competitive as possible.
Excellent
4.93

Average
2197

Reviews
Hazel

We have recently returned from a multi centre holiday in Thailand. Everything went smoothly as planned, the hotels were all lovely. We would definitely recommend eShores and would book through them in the future. Thanks to Laura who organised the trip for us.

Posted 3 weeks ago

Heath

Been using eshore for several years,always come up with requirements we need.Always happy to rearrange. Staff are very knowledgeable and we always use Leanne as our point of contact. Experts for multi centre holidays.

Posted 1 month ago

DavidHurst

I booked two holidays in 4 months with Dave at eshores. First one a 16 day trip around Vietnam north to south which included numerous flights and taxis. My second holiday was in October traveling around Vietnam again and Cambodia. Every hotel in both countries was spot on, every transfer went smooth with no problems. I'll Definitely use eshores again and thanks to Dave who arranged everything, a fantastic experience 👍👍

Posted 1 month ago

Parr

Recently booked a four centre holiday to Asia. The process was straightforward and seamless. Rob, the agent who dealt with our requirements was extremely helpful and not pushy. He was very easy to talk with and seemed genuinely interested in our plans. He managed to put together exactly what we wanted and at a great price.

Posted 1 month ago

Horan

Andy at eshores has been great, he worked hard to meet all our needs and went the extra mile for us! We're looking forward to a great Honeymoon!

Posted 1 month ago

Jones

As always Michelle mainly but with some help from Leanne have once again booked an hopefully (as not yet travelled) amazing customised trip to America next September with our family this time.

Posted 1 month ago

Canning

First time I have used eshores and it won't be the last. Emma was so helpful in booking my 3 centre holiday to Portugal. Really pleased with accommodation selected and the overall cost. Emma was very quick to respond with different options and I'm looking forward to our holiday next year. I highly recommend this company

Posted 1 month ago

Hanagarth

We have just booked a trip to the Far East having previously used this company twice, Vietnam/Cambodia and a Road Trip in the USA. Both trips were problem free with all aspects going to plan. Easy to talk to and never pushing for a decision. A lovely company , thank you Dave for your time and assistance.

Posted 1 month ago

BillRoberts

We booked what appeared to be a busy holiday to South Africa and Mauritius. This consisted of five different fights and hotels with the various transfers included. Rachael organised the holiday for us and every aspect of the trip went well. Took a lot of the stress out and allowed us to have a fantastic holiday. Friendly,Professional service with professional staff. Will use them again.

Posted 1 month ago

JulieDavidson

All went well on our recent NY trip booked through Matt at EShores. Worth noting: -Newark Airport and Train Station great with transfers on the NYP Train (about 1 hour) to and from Penn Station/Airport Terminal (easy!) -Sanctuary Hotel great location and staff! Room and breakfast spot on. -Brooklyn Bridge walk back great, 1 stop over on subway as suggested. -United Airlines great - direct to and from Edinburgh! Recommended -weather spot on, temperatures just like here. Thanks for all your help and advice. Julie and Georgia (21st birthday girl!)

Posted 1 month ago