We all look forward to a holiday, but there's one aspect of a trip some don't enjoy –travelling. 
Flying can be stressful, whether you're afraid of flights or just overwhelmed by the airport. If you've got a trip coming up and you're feeling worried, we're here to lend a hand. We've chatted to flying experts, including flight attendants and a pilot, to uncover the flying secrets you need to know – plus the travel hacks that will make your next trip a breeze! 
Here are ten things you need to know, directly from the staff on board the plane. 
10 expert tips for travel
1. Bring a gift for better service (or an upgrade!) 
Looking for a smoother flight or even a cheeky upgrade? A small token of appreciation may be just the thing. Lisa Wilkes, who has been a flight attendant for 15 years, tells us: 
"Bring a small gift for your flight attendants. We see a lot of super difficult and mean passengers, so when someone does something nice, we really appreciate it. Often, a gift means you'll get extra special service or even complimentary snacks." 
Small tokens, such as snacks or a Starbucks voucher, are always appreciated by cabin crew, with some passengers saying that giving gifts has led to them being moved to better seats or even a First Class upgrade.  
2. Bring some of your own snacks – aeroplane food is purposely oversalted 
Many people are surprised to learn that the meals on planes are purposely oversalted – but for a good reason. Kamila Jakubjakova, who was a flight attendant for a major airline for over three years and now runs Expat in Canada, explains:  
"Due to different air pressure and dry air inside the airplane, our sense of smell reduces roughly by 20%, and so does the sensitivity of our taste buds, making the food taste blander. Therefore, the aircraft food is often oversalted. For this reason, I prefer to bring my own snacks when I fly."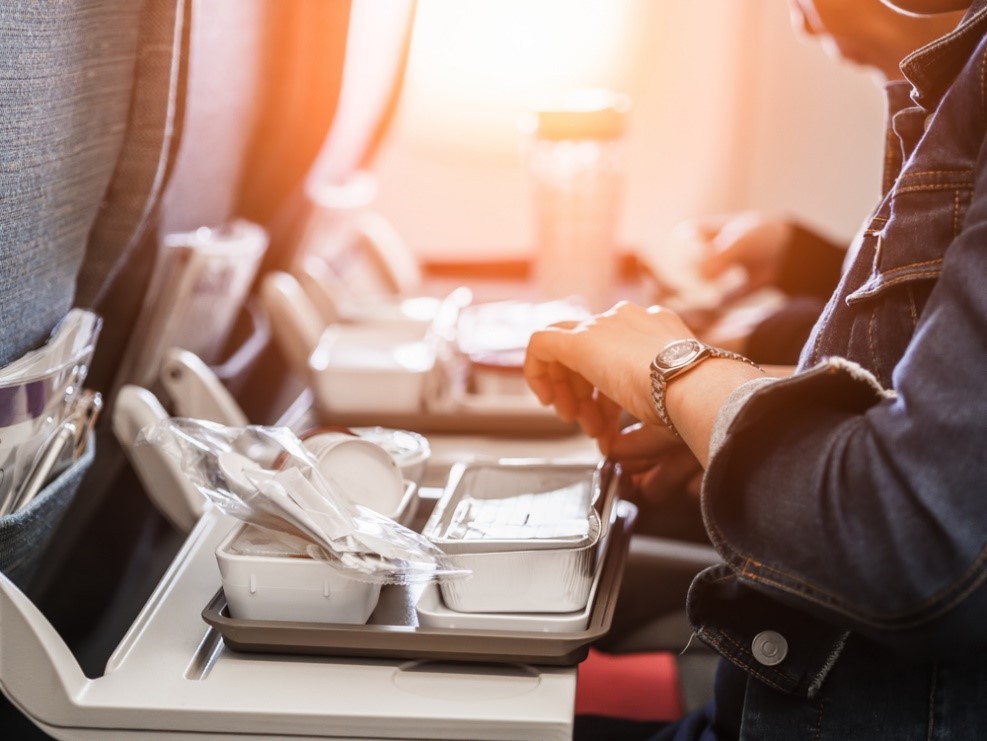 3. Sit at the front of the plane for your choice of food 
If you pre-book your seat, flight attendants always recommend sticking to the front of the plane. Not only are the effects of turbulence felt less than at the tail, but you'll feel the benefit when it comes to mealtimes. Kamila explains: 
"The food service usually starts from the front of the airplane, so you'll get to dine first if you sit in the very first rows of an aircraft or order a special meal. Sitting in the front rows also means you're more likely to get your preferred choice of meal if two meal options are available." 
4. Avoid the plane water 
All that salty food could leave you gasping for a drink – but it's best to avoid the water on planes, experts say. While the quality varies between airlines, a Healthline report found microorganisms present in some water on planes, including the total coliform bacteria. This extends to the water in the bathroom taps, as well as the water used in tea and coffee. Kamila adds that the water may not be the best, however, it does have to follow certain hygiene standards: 
"Bottled water would be my first choice as the water tanks don't get cleaned often due to time constraints. That being said, over three years of my flying career, I drank countless cups of tea and coffee on board when I needed to get a caffeine boost to stay up on night flights, and I never had any issues. Although the aircraft water is definitely not the best quality, they have to follow the hygiene and sanitation standards."  
 5. Don't rush for boarding 
Airline pilot Patrick Smith believes one of the most common mistakes travellers make is rushing to the gate when boarding is announced. He recommends: 
"When your flight is called for boarding, resist the urge to immediately stand up and get in line. In the past, people stayed in their seats until their row or zone was called. Nowadays, when the first pre-boarding call is announced, two-hundred people instantly stand up and form a mob, blocking the way for those passengers whose zones are actually being called. People are forced to literally elbow and shove their way to the front. It's madness, and there's no need for it. Standing in line does NOT get you on the plane any faster. On the contrary, it makes the already tedious boarding process take longer." 
6. Don't be afraid of turbulence  
It can be alarming, but a common misconception is that turbulence is dangerous, Kamila explains. She states, "Most passengers are afraid of turbulence, but no airplane has ever crashed because of turbulence. Most accidents happen during take-off and landing." 
However, turbulence isn't fully without risk! Kamilla tells us: 
"One colleague of mine accidentally spilled a cool drink on a passenger because of unexpected turbulence, so we let him wear our crew pyjamas while we attempted to clean and dry his clothes in the galley. It was quite a humorous incident – fortunately, he was pretty understanding!"  
7. Take anti-bac gel – plane cleaning can vary depending on location 
If you're wondering how often or how much planes are cleaned, the answer is it varies. While a clean takes place after every flight, the depth of the clean depends on the layover and sometimes even the country. Having some anti-bacterial gel to hand can help alleviate any concerns about cleanliness – and also means you can wash your hands without worrying about the plane water. Patrick, who is based in the U.S., tells us: 
"Cabins are given at least a cursory straightening up after every flight.  Deeper cleanings take place when a plane has a longer layover.  The quality of the cleaning can vary from station to station.  At my airline, I notice our planes are tidier when the cleaning takes place in Europe or Asia, versus a U.S. domestic station." 
8. Check before booking your seat 
Many passengers often ask whether it's worth booking a seat on a flight. Patrick recommends: 
"The longer the flight, the more important your seat choice becomes.  If your sole objective is to save money by going with the cheapest fare option, chances are you'll find yourself in a middle seat.  But for any flight more than a few hours long, I recommend paying extra for the ability to pick a seat." 
However, you should always be careful when booking a seat, as the layout can vary from plane to plane: 
"Keep in mind that planes are configured in different ways depending on the aircraft model and market.  Seat 15B in a domestic configuration might be very different from 15B on a long-haul flight.  I suggest having a look at the diagrams and reviews on sites like SeatGuru.com."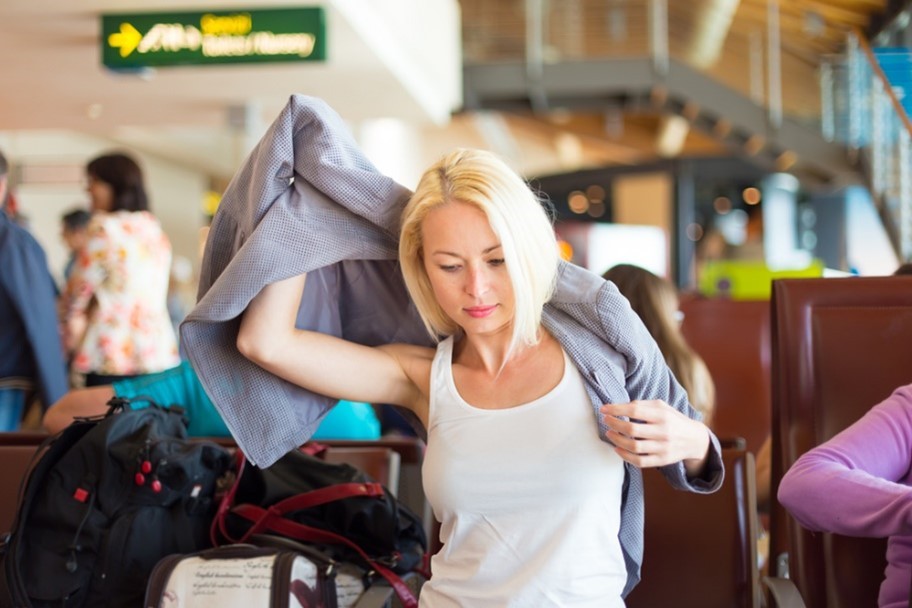 9. Bring a warm outer layer 
If you're jetting off on a sunny beach holiday, warm clothing may be the last thing you think about. However, if you wear a light layer such as a cardigan, jumper or jacket for the flight, you'll thank yourself! This is something Lisa has learned during her 15 years working in the air. She tells us: 
"Always bring a sweater with you! Even when it's blazing hot outside, the plane can get chilly. I always tuck a sweater in my backpack, even during the hottest months of the year."  
10. Opt for an aisle or emergency seat 
Is a window seat actually best? Perhaps not. From their years of experience, flight attendants say to avoid this seat. As Kamila explained, the air on planes is 15% drier so it's really important to keep yourself hydrated on a flight. She suggests: 
"Pick an aisle seat for easy bathroom access rather than a window seat where you'll cause disruption. If legroom is a priority, opt for an emergency row seat." 
Flying isn't always the smoothest experience, but taking advice from these experts means you can tackle your next journey like a true pro. If you're considering booking a trip, explore our full range of luxury holidays to find the perfect adventure for you. 
Why choose eShores?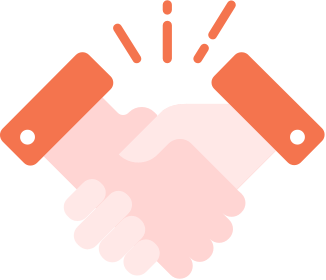 One to One Service
Our experienced personal travel consultants will ensure you find the most suitable holiday, whilst taking care of every last detail. Everything from start to finish will be effortless.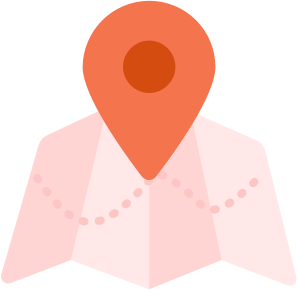 100% Tailor Made
We can use any hotel, in any destination, so we will craft an itinerary to suit your exact needs. Also, as we can provide any itinerary, the only holiday we'll offer, is the one that's right for you.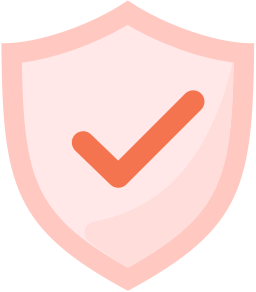 Fully Protected
Our ATOL bonding provides you with the financial protection you need and as a member of the Travel Trust Association, you'll have 100% financial protection. Covering you for any eventuality.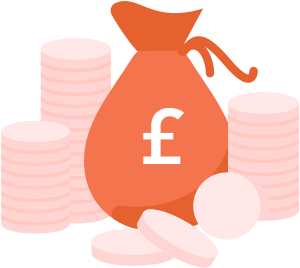 Competitive Pricing
As a tour operator & travel agent, we'll search the market to ensure that we find you the best price. Also as an online business, we can ensure our prices are as competitive as possible.
Excellent
4.93

Average
2197

Reviews
Hazel

We have recently returned from a multi centre holiday in Thailand. Everything went smoothly as planned, the hotels were all lovely. We would definitely recommend eShores and would book through them in the future. Thanks to Laura who organised the trip for us.

Posted 3 weeks ago

Heath

Been using eshore for several years,always come up with requirements we need.Always happy to rearrange. Staff are very knowledgeable and we always use Leanne as our point of contact. Experts for multi centre holidays.

Posted 1 month ago

DavidHurst

I booked two holidays in 4 months with Dave at eshores. First one a 16 day trip around Vietnam north to south which included numerous flights and taxis. My second holiday was in October traveling around Vietnam again and Cambodia. Every hotel in both countries was spot on, every transfer went smooth with no problems. I'll Definitely use eshores again and thanks to Dave who arranged everything, a fantastic experience 👍👍

Posted 1 month ago

Parr

Recently booked a four centre holiday to Asia. The process was straightforward and seamless. Rob, the agent who dealt with our requirements was extremely helpful and not pushy. He was very easy to talk with and seemed genuinely interested in our plans. He managed to put together exactly what we wanted and at a great price.

Posted 1 month ago

Horan

Andy at eshores has been great, he worked hard to meet all our needs and went the extra mile for us! We're looking forward to a great Honeymoon!

Posted 1 month ago

Jones

As always Michelle mainly but with some help from Leanne have once again booked an hopefully (as not yet travelled) amazing customised trip to America next September with our family this time.

Posted 1 month ago

Canning

First time I have used eshores and it won't be the last. Emma was so helpful in booking my 3 centre holiday to Portugal. Really pleased with accommodation selected and the overall cost. Emma was very quick to respond with different options and I'm looking forward to our holiday next year. I highly recommend this company

Posted 1 month ago

Hanagarth

We have just booked a trip to the Far East having previously used this company twice, Vietnam/Cambodia and a Road Trip in the USA. Both trips were problem free with all aspects going to plan. Easy to talk to and never pushing for a decision. A lovely company , thank you Dave for your time and assistance.

Posted 1 month ago

BillRoberts

We booked what appeared to be a busy holiday to South Africa and Mauritius. This consisted of five different fights and hotels with the various transfers included. Rachael organised the holiday for us and every aspect of the trip went well. Took a lot of the stress out and allowed us to have a fantastic holiday. Friendly,Professional service with professional staff. Will use them again.

Posted 1 month ago

JulieDavidson

All went well on our recent NY trip booked through Matt at EShores. Worth noting: -Newark Airport and Train Station great with transfers on the NYP Train (about 1 hour) to and from Penn Station/Airport Terminal (easy!) -Sanctuary Hotel great location and staff! Room and breakfast spot on. -Brooklyn Bridge walk back great, 1 stop over on subway as suggested. -United Airlines great - direct to and from Edinburgh! Recommended -weather spot on, temperatures just like here. Thanks for all your help and advice. Julie and Georgia (21st birthday girl!)

Posted 1 month ago