The beauty of the Caribbean is that no two islands are alike. From the big-name destinations to the unknown Caribbean gems, this tropical stretch of paradise has something for everyone.
After The Complete Caribbean Package?
, and frequently wind up on lists for the best Caribbean islands (and with good reason). Medium-sized, they offer just the right balance of developed resorts and vibrant local culture. Barbados has secluded shores and is famous for its boutique hotels and fine dining restaurants. St. Lucia offers rugged rainforest covered landscapes and excellent Creole cuisine, while Antigua boasts 365 stunning beaches and luxurious resorts. Prices can be higher than lower-profile islands, but the experience is unbeatable.
The Authentic Caribbean Experience…

Caribbean authenticity conjures up images of rum bars with steel bands, crab shacks and bustling outdoor markets. We're still picturing the Calypso beach lifestyle, but lush rainforest backdrops or dirt roads are also part of it. If fine dining and designer boutiques are less important to you, consider "Spice Island"  or the smaller island of . Stepping out of your hotel might offer less comforts, but there are now a range of accommodation options that cater for everyone's tastes.
For The Modern Traveller (With Their Eye On Luxury)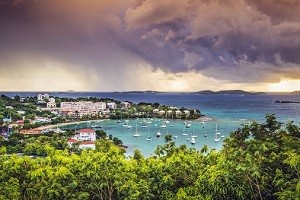 If gentle lapping waters and pristine sands seem that little bit better with full-service resorts, you're probably best off in the , the , the  or dynamic  (which comes with its own Hispanic flair and all the open-air bars in the world). With casinos and shopping centres, you'll find a distinctly American feel in the other three, plus loads of land and water-based attractions as well as international dining options. The Bahamas and US Virgin Islands are larger, while the British Virgin Islands and Cayman are smaller and more exclusive.
If Chic And Boutique Are Calling Your Name!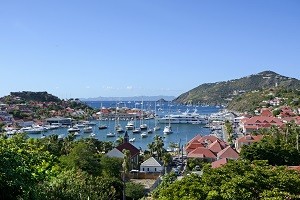 Secluded, powder-white beaches fringed by lush palms will always be romantic. Pinning down the best Caribbean islands for couples though, often comes down to selecting the right accommodation. With 33 beaches like Rendezvous Bay and Shoal Bay East, is the answer for total seclusion, intimate restaurants and stylish boutique pads. It's trickier to reach, but combining it with another island or the US makes things easier.
For somewhere easier to access, stunning offers total seclusion and some of the most exclusive hotels in the region. If beachfront hotels combined with cocktail nightlife speak to you, is where it's at. With its elegant Gustavia capital, mega-yacht marina and picturesque landscapes, this island is the pinnacle of Caribbean chic.
For Something Unique…
is an island like no other. The colour and musical flair here spans across fascinating towns and relaxing shores, but exploring Havana, Trinidad and Santa Clara is like a step back in time. Think vintage cars, pastel hues, colonial architecture and seafront promenades as lovely as the beaches. Hotels range from the large all-inclusive to casa style properties, all offering great value for money.
/ is literally split in two. The French half offers relaxing, upmarket hotels and more nature, while the Dutch half's boutique-lined cobbles and party scenes offer a bit more nightlife. For two islands in the same country, try . This duo offers everything from mountain backdrops and tropical rainforests to splendid plantations, calm swimming waters, scenic railways and a range of resort hotels. Nevis is the island we recommend for luxury, seclusion and a total relaxation escape.
Unspoiled, Untouched, Away From The Tourist Trail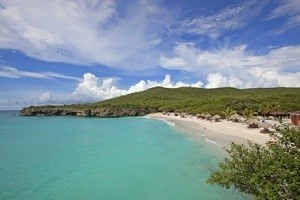 Unspoiled islands can be trickier to reach, but the result is 100% worth the effort. For Caribbean islands that just haven't been changed by mass tourism, , , and have a "just like it always was" feel. Beautiful, fine-sanded beaches, quaint towns and cultural treasures here come the stamp of authenticity. Take the colorful, Dutch-like capital of Willemstad in Curaçao. Or Francophone Guadeloupe with its bridged, crystalline waters and crowd-free beach towns. Bonaire's sleepy settings and cactus landscapes nestle shallow reef bays, while gold-sanded Martinique is a foodie heaven (complete with rum distilleries and hidden coral islets).
The Best Value Islands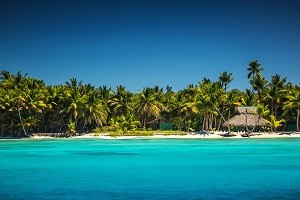 If you've got your eye on your wallet, you won't need to compromise on beauty with destinations like the , or . Large, beach-set resorts with lots of facilities might mean there isn't much to do outside the hotel in the Dominican Republic, but at a fraction of the cost of other islands, it's got a lot of appeal. With plenty of flights and just a touch pricier, Jamaica's rum shacks, reggae beats and spicy Creole eats offer more outside of the resort. You've also got plenty of island tours (we recommend organised ones, as venturing out on your own can be unsafe). Sheltered Aruba is outside the Hurricane Belt. It's got a low crime rate, high-rated beaches and gorgeous turquoise horizons. Aruba might not offer massive variety, but trusted favourites like the main beach, popular bars and restaurants, and shopping make it a great pick. Chain-style hotels here also offer comfort, good food and an affordable price tag.
If Beaches Aren't Your Main Focus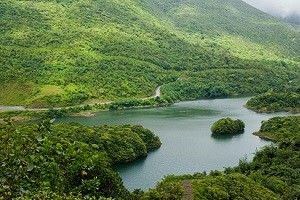 If dramatic rainforest settings and mountain trails are more up your alley than stunning beach resorts, is calling your name. Nature-centric guesthouses and small hotels are more what's on offer here, and it's the perfect escape for a thirst-quenching waterfall experience or even some whale watching.
Getting To The Caribbean
Choosing where to go in the Caribbean might be a little easier after you've read this, but you'll still need to get there. Easiest, with multiple direct flights a week and some regional airport options, are Antigua, Barbados, Jamaica, Cuba and the Dominican Republic. No awkward calendar tweaking- basically, a doddle.
Bermuda, Aruba and the Bahamas also offer direct flights, but they're limited (and mostly only from London). Likewise with direct flights from London at least a few times a week are Tobago, Grenada, Grand Cayman and Turks & Caicos – expect short stops at other islands with these (basically a long-haul flight that's a little longer, but no changing planes).
The trickiest islands can require changing planes or combining your stay with another island or US city since flights don't connect with the UK. That could just be the ticket though if you've never done or a . Where there's a will, as anything is possible!