As a holiday destination, Thailand truly does have the complete package. The weather is beautiful, the scenery is breathtaking and the culture is rich and diverse depending on which part of this marvelous country you visit.
One of Thailand's main attractions for global travellers is undoubtedly the plethora of natural wonders that are on show here and to celebrate this we've put together an itinerary that showcases some of the best.
We are firm believers that a is the best way to see what a country has to offer and through this itinerary you will get to visit many of Thailand's most impressive destinations. Of course, if there's a place we haven't mentioned and you would like to include it in your trip, please get in touch and we will try our best to accommodate your wishes.
UK to Bangkok – Khao Yai National Park
The first step of your trip will see you take the long-haul flight from the UK to Bangkok (approximately 12 hours) and while you'll want to explore the city a little, it's the day trip to the Khao Yai National Park that will surely blow your mind.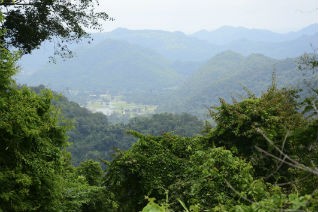 This ancient park is one of the best in the world and the third largest in the country. Marvel at the lush beauty of the park's forests and grasslands or take in the raw power of its waterfalls.
Nearly 80 per cent of this UNESCO Heritage site is forested, making it the perfect habitat for a number of incredible species. Two of the most impressive – and biggest draws to the island – are the White-handed/Lar gibbon and the Pileated gibbon.
For natural wonders, must-sees include the Haew Suwat Waterfall, Haew Narok falls and the Pha Kluaymai falls.
Bangkok to Chiang Mai –  Doi Inthanon
The next stop on your trip will be Chiang Mai, which will mean a short flight (75 minutes) from Bangkok.
From Chiang Mai, we recommend a day trip to Thailand's tallest mountain and national park Doi Inthanon – we can arrange all transfers for you.
The Ping River has created a number of wonderful waterfalls here and it's hard not to feel somewhat insignificant as you stand before them. Known as 'the Roof of Thailand', the park and the mountain have an unsurprising top-of-the-world feeling where breathtaking views are the norm.
Chiang Mai to Mae Hong Son – Tham Lot
After conquering the heights of Doi Inthanon, we will transfer you by car to Mae Hong Son. From here, you are very close to Tham Lot, another of the country's unmissable natural sights.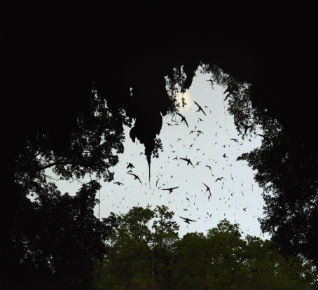 You'll see incredible formations of stalactites and stalagmites as you traverse the cave systems here that date back to prehistoric humans. The Nam Lang River flows through this vast network of caverns which stretches for more than a thousand metres.
You can do a one way trip or a return trip through the eerie caves, but beware; there are hundreds of bats that reside here. You won't come into contact with them, but you may feel them flying past you in the dark.
Mae Hong Son to Chiang Mai and Krabi – multiple options
Next, we'll take you back to Chiang Mai and from there we'll fly you down to Krabi. There are a number of options that you can choose from in terms of excursions from Krabi. For an action-packed day trip, we can arrange a trip to the Ao Luek mangroves where you will actually be able to kayak through the swamps.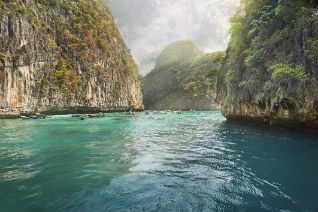 Alternatively, you can visit Klong Song Nam; the meeting point between two rivers, one fresh water and one swamp water. However, this is very similar to the above so we suggest you do one or the other.
The other option here is a trip to Phi Phi, an absolutely stunning island which was used to film the cult classic 'The Beach'. We will arrange for a boat trip that allows you to take in the many sights of Phang Nga Bay where interesting stand straight up from the water – it's a definite picture moment.
At your request, we can also organise trips to Rayleigh Beach, Hong Island and Bamboo Island, all of which are wonderfully attractive – this place could well be paradise.
Krabi to Khoa Sak – Khao Sak National Park
After you are sufficiently rested from lounging on the beach (or tired out from navigating swamps), we'll transfer you by car to Khao Sak and the incredible Elephant Hills camp.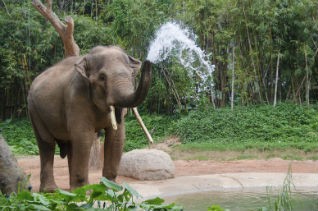 Located in the heart of the sensational Khao Sak National Park, the camp is Thailand's first luxury tented resort. From here you can really appreciate the magnificent scenery around you and you can come face to face with some majestic elephants.
Elephant Hills is dedicated to the sustainable future of the species so you can be sure they are in the very best of hands. During your stay, you will feed, bathe and interact with these mighty beasts – truly unforgettable.
Khoa Sak to Koh Samui – Angthong National Marine Park
After a transfer (either ferry or car), you will come to your last stop in Koh Samui.  The island itself is gorgeous, with perfect sands and clear, warm waters to enjoy. If you just want a little time to relax after your adventure then this is the perfect place for it!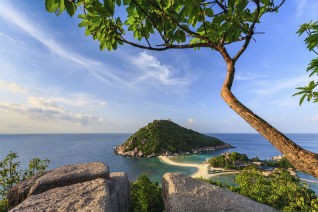 However, if you still have the explorer's thirst spurring you on, then there's the to explore. There's beaches, caves, coral reefs, and monkeys – and you can see it all via speedboat.
Koh Samui to Bangkok – fly home!
After this incredible trip, we'll return you to Bangkok for your flight back to the UK – even though you probably won't want to leave. During your time in Thailand you will have seen some of the most beautiful things this fine country has to offer and the memories are sure to last a lifetime – and if not, there's always the Facebook pictures!
For more information about the intricacies of this itinerary get in touch with us for a chat. We're always willing to listen to your ideas and come up with the best trip possible. At the end of the day, it's your holiday!