Join the locals where it all started with an unforgettable .
New Orleans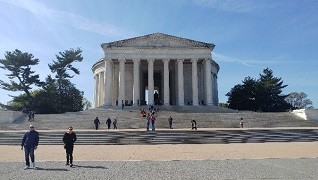 On an unassuming corner of Bourbon Street, a New Orleans local puts down his sugar-topped beignet, picks up his saxophone and closes his eyes. He's soaking up the sounds and smells of the vibrant Old French Quarter- birthplace of Louis Armstrong. Wood-painted bar signs here welcome you the "Big Easy" way, and the town's vibrant Cajun restaurants, clubs, museums and festivals blend into one cultural marvel. Wander the cafes on Jackson Square, browse boutiques on Magazine Street and grab some gumbo shrimp in the world's jazz mecca.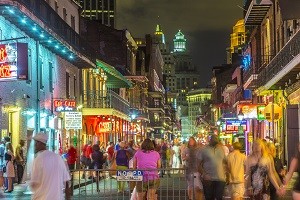 The colonial city of is a community above all else. Following the tragic Hurricane Katrina, locals rebuilt this iconic town brick by brick, although the famed St Louis Cathedral miraculously escaped damage. Just how much New Orleans pulsates isn't something you can explain. It's something you experience as you wander the sunny Downtown or Old Warehouse districts. Make sure you stop for Oysters Rockefeller- New Orleans didn't just invent jazz.
Memphis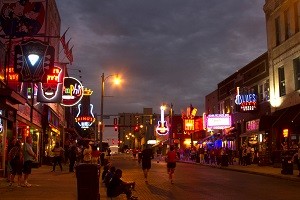 Visiting as a music lover is more of a pilgrimage than a holiday. North of Louisiana, Tennessee's second biggest city gave the world Johnny Cash, Roy Orbison and the great Elvis. Bright lights, 1960's throwbacks and Wild Bill's live blues frame Memphis in all its rock 'n' roll glory. Elvis himself ate at the city's Arcade Restaurant (and you can too). If dining in Elvis' booth is up your street, bump up your Graceland visit to Ultimate VIP for in-depth tours of his custom jets, palatial home and Elvis Discovery Exhibits.
While the Memphis Rock 'n' Soul Museum, Graceland and The Stax Museum of American Soul Music are must-dos, you're here for the night-lit strip and history steeped feel. Like the Sunday mornings, when gospel melodies waft from churches and Memphis BBQ joints prep the take-out beers for their first customers. If you missed a river cruise in New Orleans, catch up on the Mississippi between the Elvis Auto Museum and The Sincerely Elvis Exhibit. Explore Beale Street's countless raw blues bars, immerse yourself in the Memphis Music Hall of Fame and make it "my kind of town". With our bespoke itineraries, it's always "my kind of trip".
Nashville
It's back to the wide open road. Cruising the iconic highways and dusty Southern stretches, you'll head north to , where locals click their cowboy boots at the Coyote Ugly Saloon and the entire city breathes country. Nashville is home to the Grand Ole Opry, which itself has hosted everyone from Dolly Parton to country's youngest aspiring stars. Choose between the lower-key Midtown's Music Row or go full-on at the Honky Tonk's bar strip (warning, you will end up line dancing).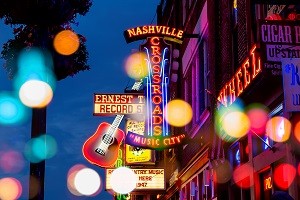 Nashville isn't called "Music City" for nothing. The town celebrates its country music heritage every night of the week, and the iconic destinations honouring it are endless. The Country Music Hall of Fame's 2.5 million artefacts, the Johnny Cash Museum and Elvis' RCA Studio B are all open to the public- the last one produced no less than 260 records from The King himself. Nashville's music gets going around 10 a.m. every day, going right through to the Tootsies Orchid Lounge's closing act. Listening your way through Nashville is only the half of it. Eat your way through the other half- one buttermilk fried chicken bite at a time. From the country fried steaks to Highway 100's gravy-smothered "biscuits", it's time to wash down the Nashville spirit with some charcoal-mellowed whiskey- perfect for rocking out melodies at the legendary Exit/Inn or Mercy Lounge.
Gents, tip your hats. Ladies, get your dancing shoes on. The 'ole South is thumping American beats and the karaoke mic's got your name on it. To start crafting your US multi centre holiday of a lifetime, .