The only problem is that with there being so much to see, fitting it all into one trip can be a challenge. Luckily, we are the masters of the multi-centre holiday so you are in good hands.
Although we have a range of packages that take in the different sides of this extensive country (see our ), we also specialise in a few that give you a good overall experience of Vietnam. And if you don't find what you're after, the eShores team are always willing to create an itinerary that suits you – after all, it is your holiday.
To get you in the mood, here are a few ideas for your Vietnam trip. Once you have an idea, get in touch and we will do our best to make it happen.
Halong Bay – stunning scenery
Being a UNESCO World Heritage Site, you know that you are in for something special when you visit Halong Bay.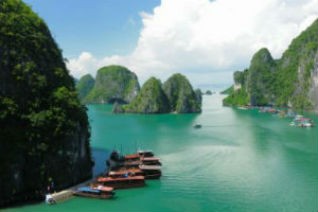 Very few people travel to Vietnam without having this on their list of must-sees, and there is a reason why – it is truly sensational. Spread out over 150,000 hectares, this majestic bay is made up of a series of dramatic islands, limestone towers and sea caves. The vast majority of these islands are completely devoid of human habitation and so they lay mostly untouched and preserved – as nature intended them to be.
This serene network of bizarre landforms is best explored by boat trip – as you coast between these placid sentries, you will get a much better appreciation for their beauty. Located in the Quang Ninh province in the northeast of the country, you can access this natural wonder from Hanoi, Halong City, Haiphong or Cai Rong.
Hon Ghom Peninsula  – an abundance of beaches
There are so many perfect beaches on the Hon Ghom peninsula that picking just one to visit is extremely difficult.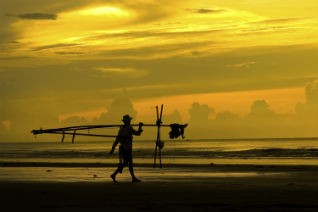 Within Halong Bay, you will find the sparsely populated island of Quan Lan. Unlike most of the other land formations in the area, this island has much less forest, replacing this with pure, white sands. The eastern side of the island is home to its best beach – an ideal spot for a relaxing afternoon in the sun.
Further down the peninsula, halfway between Hanoi and Ho Chi Minh City you will find the laid-back city of Da Nang. The largest city in the central Vietnam region is a great jumping-off point for a number of sensational beaches located close by, including Non Nuoc, My Khe and a few more relaxed expanses of sand further south in Hoi An.
Cu Chi tunnels – a glimpse at Vietnam's recent history
The labyrinth of tunnels below Cu Chi remain as a marker of Vietnamese persistence and determination. Some 250km of underground passages stretch from the city to the Cambodian border and to visit this site is to understand an important passage of Vietnam's recent history.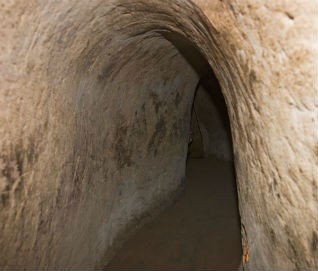 During the 1950s and 60s, a vastly superior American army laid siege to northern Vietnam, causing the Vietcong to adopt unorthodox guerrilla warfare tactics in the south of the country.
Stepping beneath the ground's surface reveals an ingenious subterranean civilisation complete with living areas, weapon factories, hospitals, strategic bases and communal kitchens at the heart of the Vietcong's resistance to foreign invaders.
The tunnels are easily accessible from Ho Chi Minh City as Cu Chi is around 40km north-west of the city. Daily tours are available on a regular basis.
Ho Chi Minh City – culture and city life
The vibrant colour and busy commotion of Ho Chi Minh City make it an incredibly exciting place to visit for any type of traveller. Very much a place where old meets new, the city is home to the roots of Vietnamese culture and the commerce that is driving the country forward.
Here you can sample authentic street food such as pho bo and com tam or enjoy dinner in one of the country's finest restaurants, cram into a crowded market for an authentic souvenir or visit one of the city's many fine shopping centres.
There's also plenty to see by way of culture with the Jade Emperor Pagoda, Khanh Van Nam Vien Pagoda and the Cao Dai Holy See providing a fascinating insight into the religious influences that have helped shape modern Vietnam.
Being the largest city in Vietnam, HCMC is well connected to the rest of the country, with a flight to Hanoi lasting around two hours. This is ideal if you are hoping to take in both of these fabulous cities and also gives you the chance to see Halong Bay.
Vietnam has so much to offer
Of course, the examples here are just a few to get you thinking about what you would like to get out of your trip to Vietnam. There is so much to see and do that sometimes you have to be ruthless with your decisions, especially if you don't have months and months to spend here.
Whatever your time-frame, tastes or itinerary ideas, we'll look to create the perfect trip for you. Have we missed something off that you'd like on your itinerary? Get in touch and we'll see if we can help. Alternatively check out our page for more ideas.