San Francisco and Los Angeles in California are two such examples, but there is also the glitz and glamour of Las Vegas to indulge in further inland.
Despite the United States' colossal size, these three destinations are easily visited in one trip, due to their close proximity and the fantastic travel links available.
Each one of these bustling cities is completely different to the next, making a visit to all three a brilliant and varied  experience.
From San Francisco's foodie scene, to the beaches of LA, to the roulette tables of Las Vegas and more besides, a trip of this kind is, simply put, one that caters to a plethora of travel tastes.
With so many obvious attractions to see, the Golden Gate Bridge, Hollywood Boulevard and Sin City's Strip to name but a few, some of the lesser known attractions in these amazing cities can often be overlooked.
Here are a few alternative ideas for your trip, in between taking in the big sights.
Hermosa Beach, Los Angeles
While Venice, Santa Monica and Malibu are all incredible beaches in their own right, a detour off the beaten track will take you to Hermosa, a little community with a chilled seaside vibe unlike anything else in LA.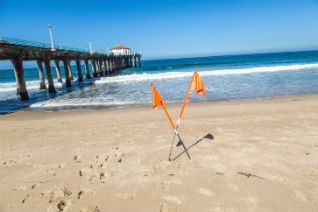 Easily accessible from downtown LA by public transport, this hippy hub seems worlds away from the manic extravaganza that is Hollywood Boulevard and central Los Angeles.
Besides the soft, white sand and the brilliant pier walk, there's a bohemian vibe here that makes a day out perusing Hermosa's shops and bars both enjoyable and relaxing.
For such a small town, there's a great array of food to choose from as well. Take your pick from spicy Mexican, Louisiana-style jambalaya and freshly grilled seafood. After all, relaxing in paradise can certainly cause you to work up an appetite.
Fremont Street, Las Vegas
Although nothing can steal the limelight away from the fabulously garish sights and sounds of the main Strip, Fremont Street in Downtown Las Vegas offers a different type of gambling experience.
Not only are the casinos here much smaller, but they are also more likely to be frequented by natives of Las Vegas, giving you a chance to have a real local night out among the people who live behind the lights of Sin City's surreal facade.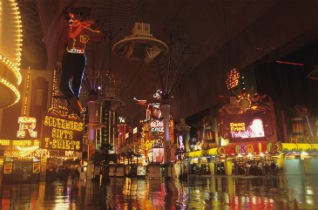 There's always a buzz around Fremont Street and when you are are leaving one casino to head to another, you'll be able to soak up some of the electric atmosphere created by the Fremont Street Experience's pedestrian promenade.
Big screens display wild light shows as you stroll around in the warm Vegas night and in addition to these, there are often musical performers on hand to give your ears a treat too.
As well as all the gambling fun (in responsible moderation of course), there are plenty of bars, restaurants and shops to keep you occupied.
Fremont Street is around 15 miles away from the Strip, with buses regularly heading to the destination. A taxi is also an option but be aware that it is not cheap ($25 dollars each way) and the Vegas traffic is pretty hectic.
Dim sum in San Francisco
San Francisco is an incredible place for foodies to visit as its wide array of top-notch restaurants pretty much cater for everyone.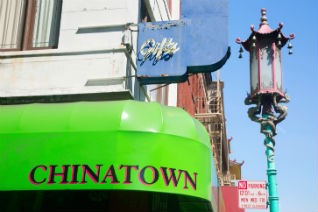 While you can get delicious oysters at many waterfront bars during happy hour, and California's Mexican influence is always there to be sampled, it's the variety of incredible Chinese food that we recommend you try at least once.
From the restaurants in the fabulously over-the-top Chinatown (a sight to see in itself) to the many locally-run corner eateries you will see dotted all over this brilliant city, you won't have to go far for a top Asian meal.
Dim sum is very popular here, and this way of eating makes for a great social experience as well as a tasty meal. Delicious Dim Sum in Chinatown is a cheap and authentic option, but it's worth taking the chance on any Chinese-style eatery you come across, such is the level of the food in San Fran.
Pacific Coast Highway
When you are visiting a place for a limited period of time, it is tempting to take transport that will get you from A to B the quickest.
And while that is fine for an itinerary that consists of LA, San Francisco and Las Vegas (there is so much to keep you busy), it's worth considering taking the scenic route for one leg of your journey.
Actually, scenic doesn't do the Pacific Highway drive between LA and San Francisco (or vice versa) justice as it is downright incredible.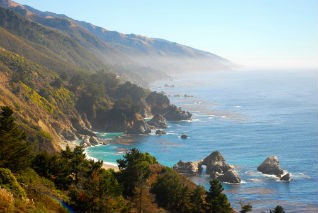 Big Sur's dramatic expanses of coastal glory will keep your jaw firmly dropped, while the beaches at Santa Barbara will make you want to rip up your passport and stay forever.
Along the way there are also rugged mountains, cultural stopping points and peculiar-looking elephant seals, making this little drive a memorable one.
Although this takes at least two days to drive while taking in the sights properly, with our flexible approach to your itinerary it is very much worth considering – what's a holiday in America without an authentic road trip anyway?
Follow the link to view this package on our website…  or explore other ideas with our .