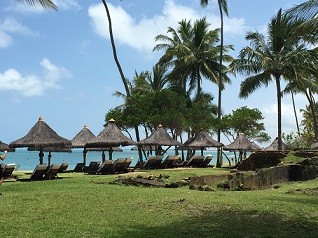 We flew with Tam airlines from London Heathrow, the entertainment and seat pitch was great however the food was a little lacking. We did speak to a rep for TAM who said the majority of the planes are having a refurbishment and they are also introducing new routes from Europe to South America, which I think will be great for the airline.
Our first stop was Salvador which is in North-Eastern Brazil. Salvador and the surrounding area has so much to offer.
On arrival we drove straight up to Praia do Forte which is around an hour away from Salvador City and historical centre Pelourinho. Praia do forte has some wonderful hotels and beaches, we visited the Tivoli Eco Resort which I was really impressed with, the rooms are beautifully decorated and each terrace/balcony comes with a hammock which I thought was a nice touch. The property caters for all ages, there are sections which are 'adults only' and then there are the more family orientated pools and there's a massive kids club. The hotel is on a lovely stretch of beach just 5 minutes' walk away from Praia do forte village.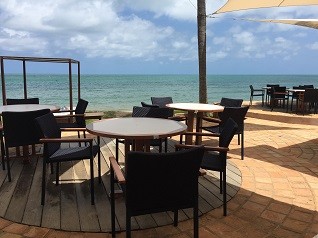 After visiting the eco resort we drove back Salvador and checked in at the Bahia Othon Palace where we stayed for two nights. This property is located in the newer area of 'Ondina'. It is more of a city hotel however it is on the coastline so there are some great views. It is a great base for exploring as it's very close to the area of Barra (pronounced Baha), which is where the famous carnival is held every year. It's also really close to Salvador old town. The staff were very welcoming and were on hand to offer advice if needed.
We spent a couple of hours relaxing at the hotel after our long flight. Then we went to a traditional Bahia show in the old town called Balé Folclórico da Bahia. I would highly recommend this show, its set in a very small theatre down a cobbled side street in Pelourinho. The show focuses on two main areas, Candomble and Capoeira, which were created by African descendants but is native to Brazil. Candomble focuses on worshipping African Gods but incorporating Catholicism. Capoeira is a form of martial arts, very fast paced to music.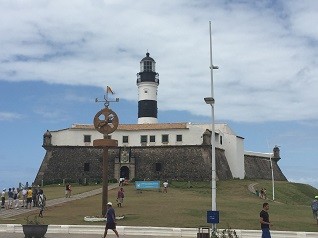 The next day we had an early start as we had two back to back half day tours, the first was a more historical tour starting in Barra at the Fort Santo Antonio da Barra which was built in the 1500's. It is one of many forts which overlook the bay.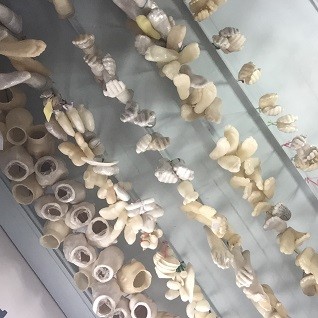 We then visited the Bomfim Church, built by a sailor who was almost killed in a storm when he arrived into Brazil, he built the church as a token of appreciation for surviving. It is believed by many that the church has healing powers, so many come here if they have medical issues, there is a healing room when people have been cured of their ailments they send gifts in, mainly wax limbs which is very strange but also really interesting to see.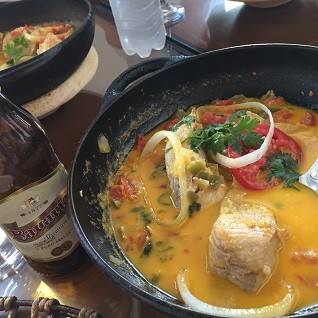 We then went for lunch at a lovely Brazilian restaurant and had a traditional dish of Bahia called 'Moqueca', which is a fish stew, it was beautiful, by far the best meal I had whilst in Brazil and as a massive steak lover that's saying something!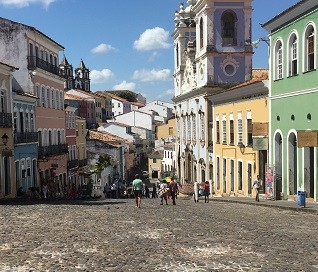 After lunch we did a walking tour of Old town Salvador (Pelourinho), we walked through the 5 main squares admiring the character and colour, we visited three churches from different eras all with different influences, we also had a fantastic panoramic view of the bay, and It was great to drive through different districts of Salvador, it is so diverse.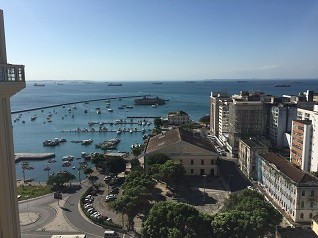 In the evening we had dinner at the Villa Bahia which is in the centre of the old town. It has just 17 bedrooms and had the feel of colonial mansion. It's a beautiful property, the food was amazing and the location was also great for sightseeing around Pelourinho. A great way to top off two wonderful days in the Vibrant Salvador.
If I was to visit this area again I would try and stay in Praia do forte and then arrange city tours and trips to Salvador, as then you have the best of both worlds, a wonderful 4/5 star beach front property which you can mix up then with tours to the city and Barra.