This is India. This is the trip of a lifetime.
Delhi
What may initially seem like an assault on your senses, this place is invasive and colourful at the same time. This truly is the case of 'a tale of two cities', as both Old and New Delhi will shock and astound you in equal measures.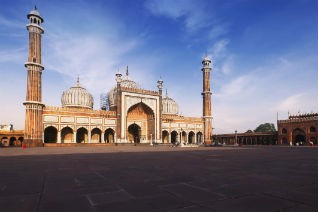 Whether it is bargain hunting on Chandni Chowk before you stop off at the mighty Red Fort, a perfect amalgamation of Mughal, Persian and Hindu architectural styles, or climbing the Jama Masjid, a behemoth that looks like it has come straight out of Disney's Aladdin, Old Delhi will take some time getting used to, but once you have succumbed to its charms, you cannot let go.
Over in New Delhi, the mighty Qutab Minar is a symbol of Islam's arrival to this country, while Humayun's Tomb is a surprising precursor to the Taj Mahal; a spectacular sandstone creation that almost burns as the sun sets.
Agra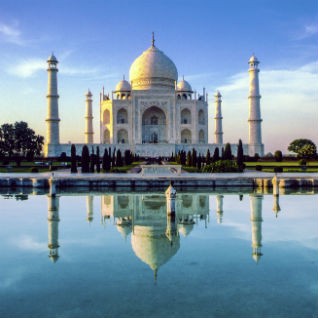 Next will be Agra, home to the biggest attraction of the lot: the Taj Mahal. This perfection in design and architecture really does look like the postcard shot that we're all familiar with, and it is not until you get up close that you really understand why many dub it as one of the most beautiful buildings in the world. All come with great expectations, very few leave disappointed.
Before you depart, be sure to also stop off at Agra Fort, a colossal feat in engineering, as you explore its vivid gardens, red sandstone mosques and stunning panoramic views.
Jaipur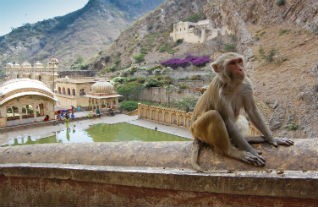 Probably the most 'Westernised' city of your trip, Jaipur combines streets of modern markets with fascinating attractions, including the City Palace, the interesting Hawa Mahal and ever science-geek's dream, astrological park Jantar Mantar.
A bit out of the city is the magnificent Amber Fort. Start off at the gate as you hop on an elephant's back, as it rides you to the palace itself. Once you get in, do your best 'kingly' impression in the diwan-i-aam, twirl around in the hall of mirrors and peruse the perfectly-symmetrical verdant gardens. Truly spectacular.
Goa
Your final stop will be a chance to finish off with an idyllic paradise holiday. After all that temple hopping, curl up with a good book or top up that all-important tan on powder white sands at Anjuna Beach. Or for a more secluded and scenic spot, head to the rocky outcrops of Palolem Beach.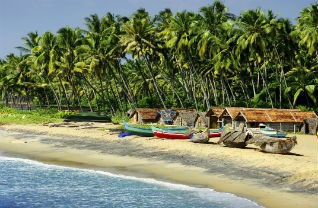 All of this is not to say that the region is short on sights either. History buffs should head to Goa State Museum, with its wealth of locally excavated artefacts, while Goa is also home to a range of stunning churches, such as Se Cathedral, built in 1619 and one of the biggest churches in Asia.
And what about the food? Well, you're in luck as throughout your trip you may enjoy lip-smacking spices and fragrant curries, but this all culminates in the tasting experience that is Goan cuisine. Fish curries with a Portuguese twang, fresh crabs and lobster, and coconut rices ensure you don't go home hungry!
Fantastic forts. Spectacular scenery. Cultural cities. What more could you really ask for from a trip to India? Prepare to fall in love.