The thought of the sun's warmth on your body and being able to peel off the layers of clothing and enjoy sitting in the sunshine seems almost impossible when we are deep in the winter months.  So, to inspire you, here are some of our favourite short haul destinations proving that you don't have to go too far to find warmth in the Winter.
Cyprus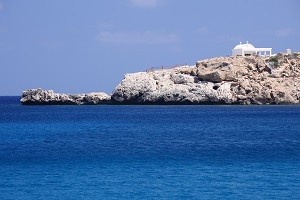 Only a short 4-5 hr hop from the UK. The eastern Mediterranean Sea around may be chilly in winter, but the island gets plenty of sunshine all year round.  Spring and Autumn are really pleasant times to visit when it's not too hot, and even in Winter you should be able to wear a t-shirt most of the time.  The Island is not only famous for its gorgeous beaches but also perfect for those who would like to visit its ancient ruins and beautiful Troodos mountains – both of which are best explored out of the intense heat of the Summer.
The Cape Verde Islands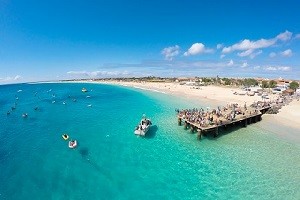 The islands are less than a 6 hour flight away and are often referred to as 'The African Caribbean'.  The tropical islands with their guaranteed sunshine, powder soft beaches, and clear blue waters are a sun worshipper's paradise. Between October and June, temperatures average 26°C making them almost 10ºC warmer than the Canary Islands in the winter months!  The relatively unknown archipelago is made up of 10 Islands in the Atlantic Ocean, 500 kilometres off the West African coast, each island has its own identity.  Sal is called the 'Sunniest Island' as it is pretty flat, so there are no hills for clouds to gather around and the pastel coloured town of Santa Maria is an ideal holiday destination with its long, wide beaches, water sports, traditional restaurants, surf shops.  Mid February is also Carnival season on the island of Sao Vicente making a brilliant time for party goers to visit.
Morocco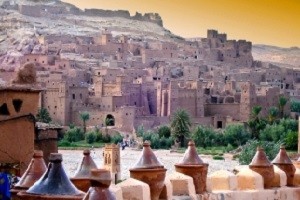 About 4 hours flight away,  's Summers are seriously hot here so the temperatures in Spring and Autumn between 22-28C are a bit more manageable. Winter is also a great time to visit as the temperature still lies in the low 20s and rain showers are pretty infrequent. It does get cold after dark though so remember to bring something to wrap up in. This would also be a great destination for a multi-centre holiday winter holiday; you could combine a beach holiday in Agadir with its 6 mile stretch of golden coast that basks in sunshine for 300 days of the year, followed by a stay in the exotic Arabian city of Marrakech to see the sights and browse the souks.
Canary Islands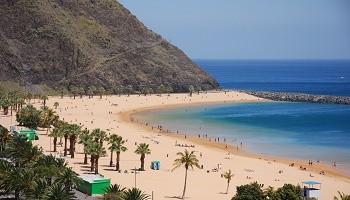 Being only 3 ½ hours away, the are a short hop, skip and a jump away and being only 100km from the African coast, it's warm pretty much all the time in the Canaries.  In the winter months, from December to March, it's still an average of 18 degrees which is great t-shirt temperature.  Each island has its own mix of gorgeous beaches, entertainment and dramatic scenery.  As well as the well-known destinations of Tenerife, Gran Canaria, Lanzarote and Fuerteventura, there's also the sleepy islands of La Gomera and La Palma characterised by untouched beaches, pine forests, and fishing villages.
Dubai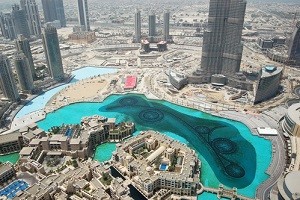 might be slightly longer away but for a seven hour flight you get year round sunshine and guaranteed heat in the sub tropics.  Autumn and Spring are less humid than the overly hot and uncomfortable Summer.  Also Dubai's winter (Jan- March) is dry and pleasant with daytime highs reaching 27 degrees making it the perfect time to visit. Here you can relax on glorious private white sandy beaches along the coast, sipping ice-cold drinks from the hotel bars and forget about the weather back home.  With so much to do in Dubai, it's not all about sunshine though.  From traditional markets to extravagant 'supermalls', shopping is high on the agenda. You can indulge in spa days – with both traditional and modern treatments available in the world class hotels.  Also Dubai is a golfer's dream and along with boats, waterparks and even an indoor ski slope, there is always plenty to entertain you.
See our .