We've been having a whale of a time celebrating our 10th birthday!  We can hardly believe it, but it was 10 years ago, back in early May 2007 when we (Gavin & Nadine) first set up eShores and started working together out of a spare bedroom.
With our ambition to set up a holiday company specialising in bespoke luxury travel, we now employ 16 people in the office and individually tailor-make holidays for people to travel all over the world.  Our speciality is putting together for our clients, enabling them to travel to multiple destinations in one trip, knowing that their travel and accommodation is all booked to meet their personal requirements.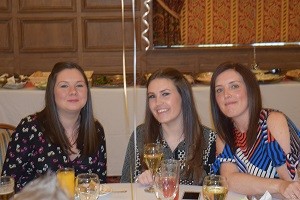 As our clients know, they are each assigned their own personal travel consultant so we can get to know exactly what they are looking for from their trip away, and we work very hard to deliver it.  Our first employee that we ever took on, Kadie, is still with us, and we're over the moon to have grown organically to the healthy business that we currently are.
So, to celebrate this big milestone we've just had a big party starting in the afternoon and continuing on into the small hours.  We kicked off with food and drinks for all our office staff and their partners, and were also joined by some of our suppliers that we've worked with over the years. We also had a superb magician who kept us entertained.  As the evening progressed we carried on partying with a brilliant Motown singer, and along with a ready supply of Prosecco – we all had a great time!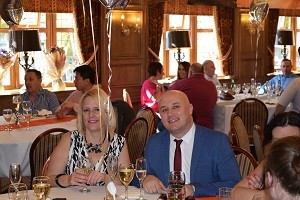 We really want to thank everyone, our fantastic, hard-working and loyal staff, our long-standing suppliers, and of course our wonderful clients who have all helped us get this far and supported us over the last ten years.  But, rest assured, we're not resting on our laurels, we've got on-going plans to keep delivering an excellent, quality travel service.
So, here's to the next 10 years!  Best wishes, Gavin, Nadine and the eShores Team xxx
For more pics visit our –